Over the years, Kim So Hyun has delivered quite a few memorable characters. Be it a fallen queen in Goblin or a bubbly radio show host in Radio Romance to even a high school student in Love Alarm, she has proven her versatility as an actor and made a place for herself in the audiences' hearts with her charms. After her appearance in the 2021 historical drama River Where The Moon Rises as Prince Pyeonggang, Kim So Hyun took a break from the small screen. Now after more than two years, she is back. By this time, it should be an unwritten rule to let Kim So Hyun play roles in dramas that demand an unconventional story. She has been leading dramas with out-of-the-box ideas, after all. This time she forays as a person who can hear lies.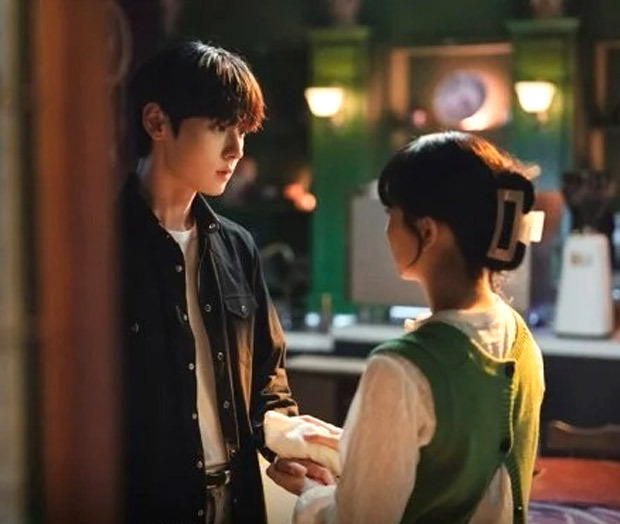 My Lovely Liar Mid-Season Review: Kim So Hyun and Hwang Min Hyun are on a quest to weed out lies in cutesy fantasy romantic comedy
Kim So Hyun stars in My Lovely Liar as the lovely Mok Sol Hee, a gifted woman who is able to hear lies people say. This ability of hers did make things difficult for her growing up. She used to get on the wrong side of people or cause strife between parties after she called out people for their lies. Soon, she learned to keep her thoughts to herself and turn her ability into a career. Now, Sol Hee forrays as a shaman and tarot reader. She takes on clients to help in weeding out lies. It hasn't been easy for her, but she has managed to make a good small fortune for herself.
She is a self-made woman who hangs out with a handful of people. Her ability makes it difficult for her to be around people without forming a judgment against them at the first sign of any lie. She is no damsel in distress but has her own share of heartaches to cure. Sol Hee is on very bad terms with her mother. She grew up having an unstable environment at home. Her mother was resentful of Sol Hee's father and continues to swindle people to date. Sol Hee does not approve of her mother's ways, which leads to a constant scuffle between the two.
Then we have our lovely male lead Kim Do Ha aka Kim Seung Ju played by Hwang Min Hyun. Min Hyun has made a name for himself as a member of groups Wanna One and NU'EST. Currently, he ventures as a soloist. My Lovely Liar is Hwang's third venture as a K-drama actor, having previously starred in Live On and Alchemy of Souls. Hwang's Do Ha has a scandalous secret that forces him to live a life of recluse. He shadows the popular composer for soloist Shyaon, and his identity has been a much-talked-about matter in the entertainment world. Due to the past incident, he suffers from severe anxiety and insomnia.
Sol Hee and Do Ha cross paths in the very first episode and as the story reaches the eighth episode, we see a steady development of friendship with signs of budding romance between the two. Some might argue that there is a lack of chemistry between the two despite the rom-com trope scenes like saving Sol Hee from an awkward confrontation with her ex, or coming to her rescue when her client misbehaves. Despite her ability, Sol Hee is unable to hear Do Ha's lies. All except one statement. That one statement alone, is enough to affect many lives.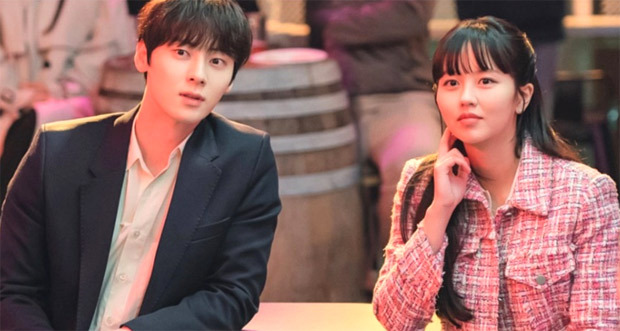 Seo Ji Woo and Lee Si Hoon star in supporting roles in this drama. The supporting actors have a decent contribution to the story with a handful of flashbacks, and their present investment with the leads. It does not look like there will be a second lead syndrome with this drama yet, but a K-drama can make it happen. The story continues to move ahead at a moderate pace with its leads in full focus.
Hearing people's lies is a power that most of us wish to have to aid in the most crucial times. But alas, it remains to be a wish. This is when dramas like My Lovely Liar step in to explore the what-ifs of having such power and provide a plausible pros and cons argument. This Kim So Hyun and Hwang Min Hyun-starrer drama started on a promising foot. The makers did not keep the main premise of the show hidden right from its teaser. The story moves ahead slowly, giving ample time for the characters' individual stories to develop. But in doing so, it adds a mundane pace to the story.
Sol Hee has grown to not trust people and continues to harbour a pre-mediated judgment. One of her clients raises a question asking what good her ability has done to Sol Hee. The clients ask if knowing the lies has made anyone happy. The story makes some good points about lie detection. While most people lie to hide the truth, sometimes people also speak white lies to save others from heartache and trouble. When she is asked by an elderly hospitalized man to help him detect if his family and doctors are lying to him, it turns out that all of them are lying. But those lies were just comforting words told to an ailing man to help him get better faster. Those words cannot be dubbed as lies in the strictest sense of the term.
Sol Hee's ability at best allows her to detect if people actually say what is on their mind. Like Dr. House has infamously quoted Do Ha also echoes the idea, "Everybody Lies". There is no one person who does not lie. Sol Hee who grew up listening to people utter lies left, right and centre, has also developed a sense of mistrust towards people, so much so that she broke up with her fiancé at the first slightest lie without actually digging deep into the matter.
Too much attention is given to Sol Hee's ability and Do Ha's past secret without actually taking any considerable steps to provide any resolution. It is not until episode seven that we see any progress in regard to both Sol Hee and Do Ha's problems. But that progress is not actually leading to a solution or any unravelling. It is revealed that Do Ha was a murder suspect while he was in high school. The issue escalated so much that he was publicly humiliated, berated and thrashed even. He developed a fear of going out in public, socialising and trusting others. Hwang Min Hyun delivers a good performance as the stoic yet gifted composer Do Ha. While Do Ha is being forced to leave the country, Sol Hee is dealing with matters of her heart as her former fiancée comes back into her life.
The chemistry between Sol Hee and Do Ha also seems unnatural. There is a lack of mutual attraction. At best, it feels like two people in distress helping each other to take a breath of relief. That is not wrong, but when a show is marketed as a rom-com, the presence of said rom-com angle is vital to its plot. For a story like My Lovely Liar, it is necessary for the story to be engaging from start to finish of each episode. The sixty-minute run time per episode tends to make it run at places, and the focus shifts from the main problem at hand. Perhaps a shorter duration would serve the story well. Eight episodes have aired so far, and there are eight more to go. One can say that the story is just about to begin, as our leads come face to face with their past and have to think about their choices. If you are looking for something to indulge in without investing too much of your time or energy, you could give My Lovely Liar a shot.
Have you watched the drama yet? What are your thoughts?
Also Read:
From Jung Hae In-starrer D.P 2 to Kim So Hyun-Hwang Min Hyun starrer My Lovely Liar & The Uncanny Counter 2 – 6 K-dramas to add to your watch-list in July 2023
BOLLYWOOD NEWS - LIVE UPDATES
Catch us for latest Bollywood News, New Bollywood Movies update, Box office collection, New Movies Release , Bollywood News Hindi, Entertainment News, Bollywood Live News Today & Upcoming Movies 2023 and stay updated with latest hindi movies only on Bollywood Hungama.