Any group's comeback is a joyous moment for the fans, but that comeback becomes even more special if there has been a long hiatus in the group's activities. Bouncing back from hardship is a slow but steady process. Yue Hua Entertainment's girl group EVERGLOW last released their music in 2021 and there was a one year and eight months long wait until the fans heard news from the group. After EVEGLOW's staff first tweeted in July 2023 about the girl group's comeback, FOREVERs (fandom name) waited with bated breath to see their favourites back on the stage once again. The wish was finally fulfilled on August 18, 2023 when EVERGLOW made a comeback with a three-track single album 'All My Girls'. The single album features the title track 'SLAY' and two B-sides 'Oh Ma Ma God' and 'Make Me Feel'.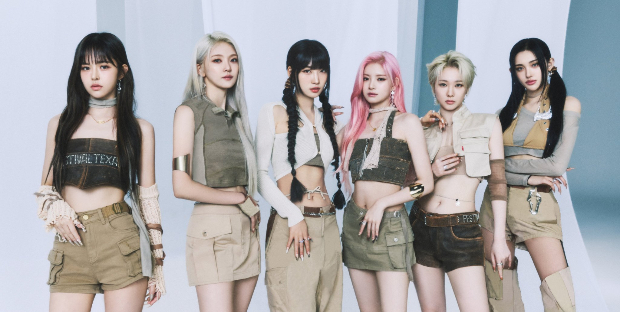 EXCLUSIVE: K-pop group EVERGLOW on their long awaited come back with 'All My Girls': "We did our best and put in a lot of effort to highlight our very own charms"
"Comin' in, comin' in, comin' in loud / Endless dark night / You'll get to know the damage, baby, I'm a savage/Me and my girls / We about to blow your mind," sings the group in the title track 'SLAY' making a stunning declaration that the girls are back and are here to stay. The strong hip-hop beats accentuated with drum beats echo the powerful sentiment in the lyrics. The visuals in the music video are futuristic in nature replete with throbbing lights and disco-esque visuals. 'Oh Ma Ma God' is a sweet R&B track narrating the dilemma after one has fallen in love. The concluding track 'Make Me Feel' speaks about the overwhelming feeling of being in love.
With all three tracks, the girls gave a sneak peek into what's in store for their fans in the coming days. While you listen to the tracks, why don't you also read EVERGLOW's exclusive interview with Bollywood Hungama? The girls spoke about how they spent their time preparing during the hiatus, what they do when not making music, and more!
1. First of all, congrats on the comeback! It has been a long wait coming to this moment. How are you feeling now? Nervous? Excited?
E:U: First of all, thank you for congratulating our comeback!
To be honest, after such a long hiatus I was very worried and somewhat nervous about this comeback, but I'm feeling very happy, all thanks to our fans who have waited for our comeback. I know that there's still much room for improvement, but we are determined to put in more effort and strive to show the best version of ourselves.
SIHYUN: I was thrilled and very excited as this is a comeback after a long hiatus. I was very nervous before the day of our comeback, but I felt very excited about the promotion of the album and worked very hard to meet the expectations of my fans.
2. What was your song-making process like for 'All My Girls'? Which song did you develop first and which was the last?
MIA: The first song to be completed was 'Oh Ma Ma God,' while the last one was 'Make Me Feel.' In the case of this album, there was quite a significant time gap between the recording of the first song and the last song. Recording these tracks was challenging because each song had a very different vibe from one another. Nevertheless, I pushed myself even harder during preparation, thinking about the fans who were eagerly awaiting our return!
ONDA: The first song that was completed in the album was 'Oh Ma Ma God'. The last song completed was 'Make Me Feel'. During the making of this album, we all tried and focused mainly on singing according to the vibe of each song.
3. How was it like to come back to making an album after a considerable gap? How did you keep the energy up and running during the preparations?
AISHA: I was glad to work on an album with the members again. Our shared enthusiasm and determination to do our best motivated us to do better. We really wanted to show the improved and better versions of ourselves.
YIREN: It has been some time since we've made a comeback, so I was both excited and worried at the same time, so all of us did our best and put in a lot of effort to highlight EVERGLOW's very own charms.
4. The repetitive clapping of hands in the 'Make Me Feel' is quite notable and adds an acapella-like feel to the song. The song also features rustic bass beats all over. How did the song come about? What was the process like?
E:U : 'Make Me Feel' was a song we all loved from the moment we heard the demo. While the vocals of the demo were great, we wanted to add our own unique touches to the song. After recording, we were all pleased with how it turned out.
SIHYUN: We wanted a song in the album that was different from the title track. When I first heard "Make Me Feel," I thought it was very unique and catchy, and that is why this song was included in this album.
5. Sihyun, how has your experience as the group's leader been? What tips were exchanged between you and E:U?
SIHYUN: When I face a tough decision, I discuss it with E:U. My team members are always supportive, so while there may be moments of pressure, it's not overly challenging!
6. Onda, as the lead dancer, what was your mindset when you got back to the studio to prepare for this album?
ONDA: As a lead dancer of the group, my mindset doesn't necessarily change when I go back to the recording studio! Whether I'm practicing dance or recording, I focus on capturing the essence of the song. I dedicate as much effort to singing as I do to dancing!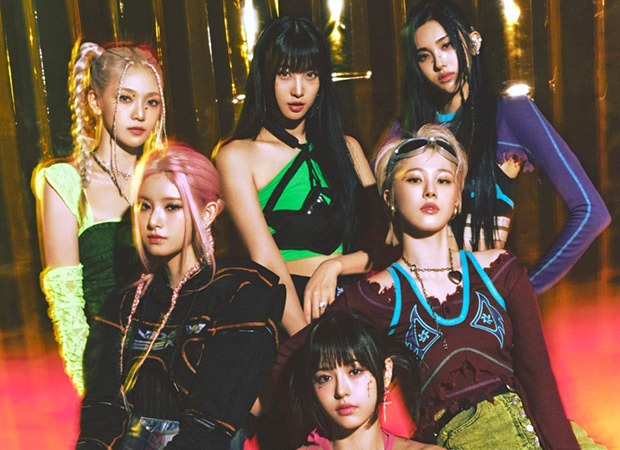 7. Mia, you are a dancer, vocalist and you also partake in rap verses. How did you manage these three points this time? How do you usually balance out your tasks?
MIA: I do not evaluate myself to be a person of many talents. So I put a lot of effort into each field; singing, dancing, and rapping. I think people have noticed this and, thankfully, appreciate my dedication.
8. Aisha, what challenges do you face as the lead rapper? How do you overcome those challenges?
AISHA: As the lead rapper and a vocalist, I continuously strive to make improvements. However, what I prioritize the most is connecting with the emotions of each song and comprehending its essence to the fullest. I listen to the music countless times in order to interpret it on my own.
9. Yiren, you are the visual, center and also a vocalist of the group and also the youngest member. What has been your experience in this comeback?
YIREN: We have finally made a comeback after a long hiatus. Thinking about our fans who have waited for us, we did our best and withstood the challenging times for this comeback.
10. The 'Oh Ma Ma God' speaks about overcoming a difficulty, despite the obstacles. The overall feel to the song echoes of the spring season. How was your experience when making that song? E:U, as the group's main rapper, how was your experience in writing the song?
E:U : I worked hard to create the overall storyline for 'Oh Ma Ma God.' I wanted the lyrics to be meaningful while matching the song's vibe, so I focused on themes of overcoming obstacles and collaborated with other writers to fill in any gaps.
11. Coming to the title track, 'Slay'. We've seen the teasers so far and the song feels quite different from your previous tracks. What inspired the change?
MIA: Since it was our comeback after a lengthy hiatus, we aimed to present a cooler and distinct image. So we tried to evolve while retaining EVERGLOW's distinctive style, and so this is how 'SLAY' got its colors.
ONDA: For this comeback after 1 year and 8 months, we thought we would regret it if we continued to show the same thing to the world. We wanted to offer something different while staying true to EVERGLOW's essence. So, we chose 'SLAY' as our title song which retains our overarching concept but provides a fresh approach.
12. The overall tonality of each track is different. What inspired you to make a sonically diverse offering, especially considering there are only three tracks?
AISHA: We wanted to prove that we are versatile artists who can pull off different types of genres, and we also wanted to reveal different aspects of ourselves to our fans.
YIREN: We wanted to show the different colors that EVERGLOW has as a group, so we ended up preparing tracks with entirely different vibes for this album.
13. Your previous tracks like 'Bon Bon Chocolat', 'Dun Dun', 'La Di Da' are quite the fan favourite numbers. Did you feel any pressure with this comeback to reach that benchmark?
E:U: This comeback after a long time brought a lot of pressure and worry for me, not necessarily because of the expectations we received from the success of our previous songs, but because we were concerned about delivering our unique performance after not promoting for such a long period of time. Despite all this, we committed ourselves to the preparation of this album in order to deliver a fantastic performance. I'm very delighted that the audience, especially our beloved fans, appreciate the album.
SIHYUN: There was a lot of pressure. We didn't want to disappoint our fans so we dedicated a lot of time to the preparation for this comeback. I think this comeback is our most remarkable one yet.
14. Now that 'All My Girls' is out in the world, what are your plans for the future? Can we expect a mini-album soon? What can you tell us about your next steps?
MIA: We will be going on a U.S. tour in November and we have several exciting plans in store to connect with as many fans as possible.
ONDA: First of all, the U.S. tour is happening this coming November, so please continue supporting us with a lot of love! We want to share our music and performances with as many people as possible with songs that distinctively stand out as EVERGLOW's own.
15. If each member was to pick a favourite song of theirs from this album, which one would it be and why?
E:U: Certainly, 'Oh Ma Ma God', for which I contributed to the lyrics, holds a special place for me. However, in this album, the title track 'SLAY' is my absolute favorite. I believe it distinctly contains EVERGLOW's unique style and showcases the many charming aspects of our group.
SIHYUN: 'Oh Ma Ma God' is my favorite song on this album. I love its lovely lyrics and vibe.
MIA: I like 'Oh Ma Ma God' because it is a track that really accentuates the unique voices of each of our members.
ONDA: My favorite has to be 'Oh Ma Ma God'. I love this song because of its lovely melody, and it makes me feel like I'm looking at our lovely fans.
AISHA: I love 'SLAY.' I really like the song's sexy yet cool concept.
YIREN: I love 'Oh Ma Ma God' because I love its melody and the lyrics are very dreamy and beautiful, which heals my heart every time I hear it. Also, it is a song that contrasts with EVERGLOW's established image, and I like that it allows us to show a different side of ourselves.
16. Your break from the music was rather a sudden one. How did you prepare to use your energy towards your career goals? What were your feelings during that time?
AISHA: I've focused on keeping my body and mind in good shape. Sometimes, my physical condition doesn't follow up with the intense and tough performances. I've also worked hard on my vocal skills to show improvement and growth.
YIREN: During the hiatus, I spent a lot of time developing myself and maintaining good health by taking Pilates lessons.
17. Now let's add a fun spin to the interview. When not making music, what do you members usually do?
E:U: I use my free time to enjoy delicious meals with the members or visit my family. I also take time to practice and self-develop.
SIHYUN: On my off days, I spend time playing with my dog and cat, and then time just flies by. I also enjoy meals with my family and try to catch up on some much-needed sleep.
18. Can you share a fun experience from the music video set or when you were recording the songs? Any funny or memorable incidents that you can share?
MIA: While shooting the music video, I recall the mirrors on the set of a mirrored floor breaking quite a bit, likely due to the intense dancing and performance. It must have happened around 5 or 6 times.
ONDA: This occurred on the music video shoot. The group dance scene in the final scene was filmed in a mirrored set, and because our title song's choreography was incredibly vigorous, the mirror broke. We all were very surprised by it, but it really shows how hard we worked during the shoot.
19. If you were given a chance to choose one outfit from the concept of 'All My Girls', which one would you choose to take?
AISHA: My favorite outfit from the music video has to be the black one. It is like the identity of 'SLAY.'
YIREN: I want to choose the vivid outfits because I think they highlight each member's charm in front of the gorgeous and grand background.
20. There are a lot of FOREVERs in India who, along with your global fans, have been eagerly waiting to listen to their favourites again. What would you like to tell your fans in India?
E:U: I truly want to meet our Indian FOREVERs! Even though I haven't been there yet, I'm eagerly looking forward to visiting India and meeting our fans there. I'll keep working hard until the day we get to go to India!
ONDA: To our Indian FOREVERs!!! Thank you for your support and love for EVERGLOW, even from far away. We will repay your love with even better songs and performances in the future. I can't wait to see you all soon!
Also Read: NewJeans' 'Get Up' injects refreshing energy as K-pop newest sonic super girls – Album Review
BOLLYWOOD NEWS - LIVE UPDATES
Catch us for latest Bollywood News, New Bollywood Movies update, Box office collection, New Movies Release , Bollywood News Hindi, Entertainment News, Bollywood Live News Today & Upcoming Movies 2023 and stay updated with latest hindi movies only on Bollywood Hungama.