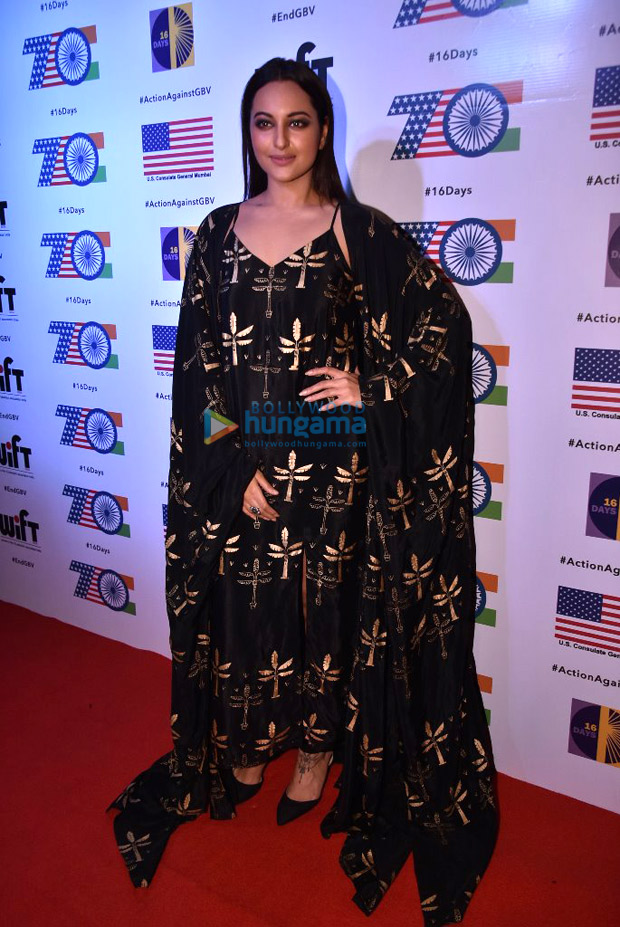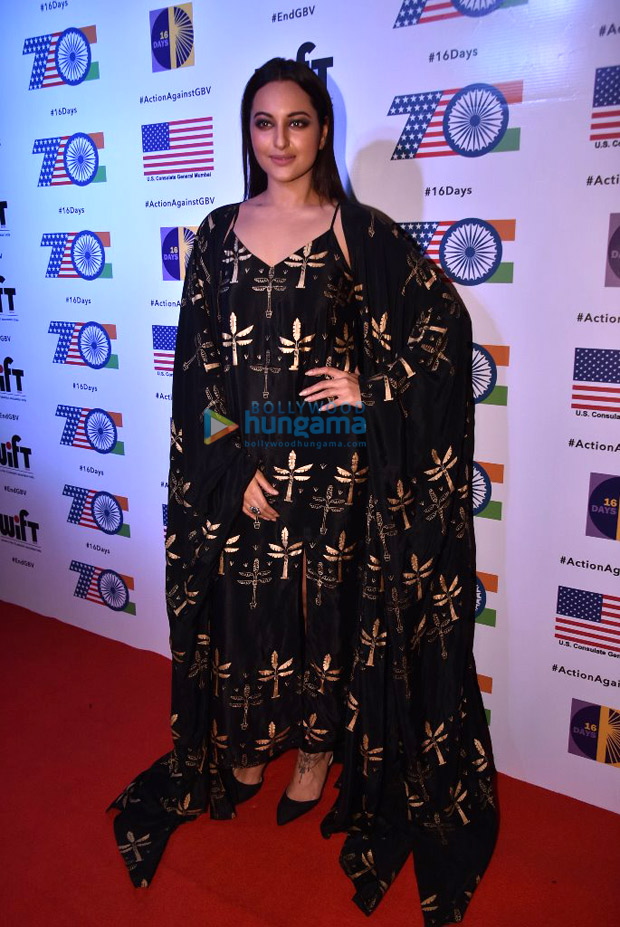 Sonakshi Sinha is not exactly known for her fashion sense. But one can't deny that she has caught attention at many public appearances and events with her lovely clothes. Yes, she did get trolled for her saree faux pas at 'IIFA Awards 2017' that took place earlier in New York. But even then, she made it clear that she was shooting for a film titled Crazy Hum opposite Diljit Dosanjh and the saree that she donned was as per the requirement of the script.
And at the Mumbai Fourth Annual Women's Safety and Empowerment Short-film Contest & Festival and Awards Ceremony, the actress once again earned praise. The actress turned up at US Consulate in Mumbai, where the event was held, in a black maxi dress with a matching overcoat. The dress was beautiful and it suited Sonakshi Sinha very well. She didn't use any accessories and that was still okay as the dress and her killer smile was more than enough to make the desired impact.
At the event, the actress spoke about the gender violence against women and said, "I want to live in a world where we as women are able to choose. We have been playing waiting game for the longest time. Women are always waiting to be protected, rescued, for permission, validation, acceptance and approval. We live in a country where we worship goddess Laxmi, Saraswati, Kali and Durga but we eliminate girl child before she sees the world. I don't want to live in a world like that and honestly, an initiative to end up gender based violence is a commendable effort."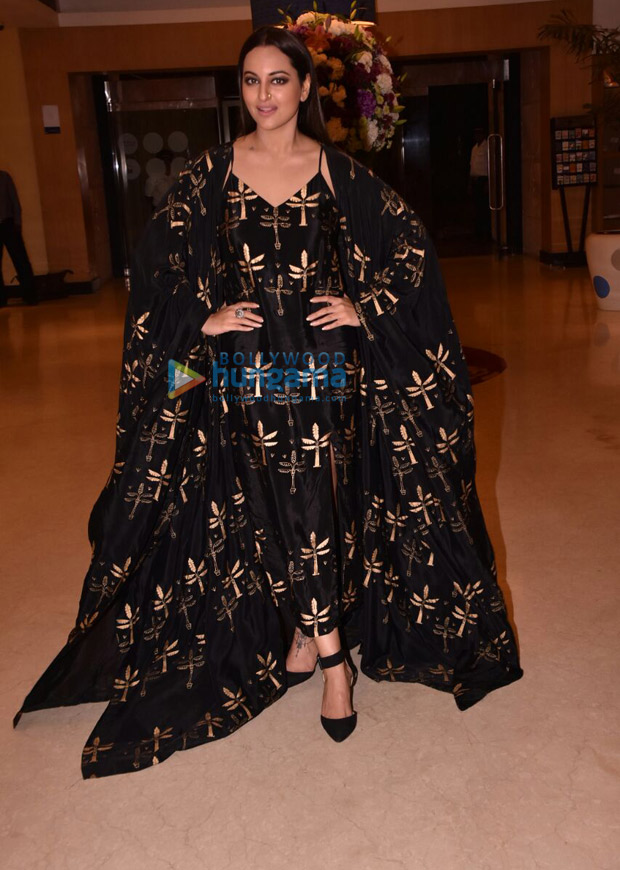 She further added and said, "I have been part of Hindi film industry, being an actor gives me a voice and perspective, gives me ways and means to make difference. Being here today I am really happy that so many people have taken the effort to making these short films and showcasing there films over here. Through this medium we can reach out to so many people across the world and create some sort of awareness."
On the work front, Sonakshi Sinha will be seen in Crazy Hum, which deals with all the fun and madness associated with 'IIFA Awards'. It also stars Diljit Dosanjh and has Karan Johar in a supporting role. She was recently seen in the suspense thriller Ittefaq co-starring Sidharth Malhotra and Akshaye Khanna.