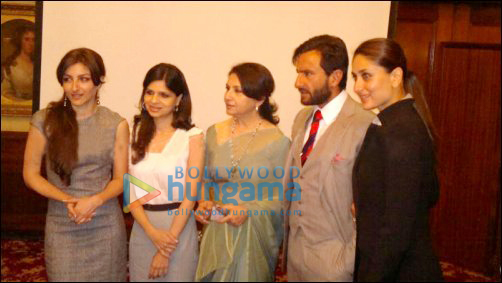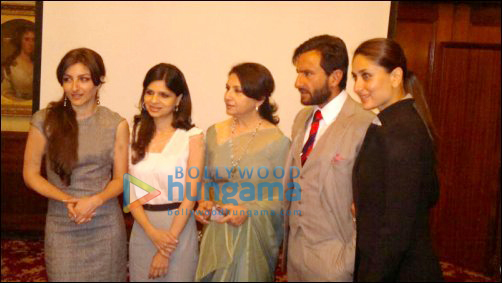 Last week we reported that the Pataudi family was heading to London for a special memorial lunch in memory of Mansoon Ali Khan (Tiger) Pataudi. The gala event saw Sharmila Tagore, Tiger's son Saif Ali Khan, daughters Soha Ali Khan and Saba Ali Khan and Saif's girlfriend Kareena Kapoor at the venue.


Other dignitaries present were the Secretary General of the Commonwealth, Kamlesh Sharma, Deputy High Commissioner of India to the UK, Rajesh N Prasad, former Pakistan cricket captain Asif Iqbal and former India left-arm spinner Dilip Doshi.


The chief executives of the England & Wales Cricket Board and Sussex County Cricket Club, where Pataudi was captain, including members of the House of Lords, also took part in the function in what was a select gathering of 135 people.


The memorial lunch was organized by the Indian Journalist Association and was held at the St. James' Court Hotel.