Pathaan is a historic blockbuster and its super-success has taught us several lessons. Bollywood Hungama has listed out those lessons and even spoke to trade experts about it.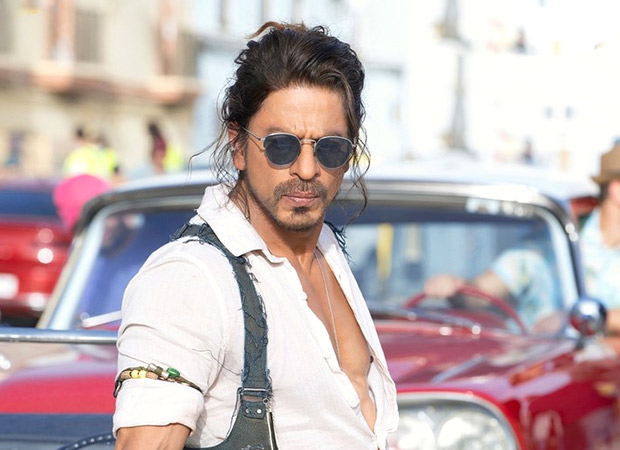 Shah Rukh Khan is here to stay, YRF is no 1, Rs. 70 crores is the new Rs. 50 crores, trolls have ZERO impact and other lessons that the BLOCKBUSTER success of Pathaan taught us
1. Shah Rukh Khan is not going anywhere for a long time
Trade veteran Taran Adarsh smiled as he said, "Shah Rukh zinda hai! Hindi film industry, which people had written off, bhi zinda hai. On a serious note, he was always there. I had mentioned in the Bollywood Hungama (video) interview that don't write off the 90s superstars. Hits and flops toh aate rahenge. Shah Rukh had a longer wait as far as a hit is concerned. But look at the way he has bounced back. People are not just loving Pathaan, they are going crazy for Shah Rukh Khan. I have never seen an actor at such an age commanding such an initial! Shah Rukh is aware that everyone knows his age. So, he's not running around trees. He's not playing a typical romantic man. Hence, he has moved on very smartly on and yet continues to play the main lead."
Raj Bansal, the owner of Entertainment Paradise in Jaipur, stated, "I don't agree that he has made a comeback. Unfortunately, his films didn't do well. That doesn't mean he was out of circulation. This happens with all actors, be it Sanjay Dutt, Sunny Deol, Ajay Devgn, Saif Ali Khan etc."
2. Yash Raj Films (YRF) is the no. 1 production house of Bollywood
The premiere production house has given record openers and record weekend films several times in the past like Tiger Zinda Hai (2017), Sultan (2016), Thugs Of Hindostan (2018), Dhoom 3 (2013), Ek Tha Tiger (2012), War (2019), Dhoom 2 (2016) etc.
Taran Adarsh marvelled, "What a comeback for Yash Raj. Full marks to Aditya Chopra. They had a very bad year in 2022. Logon ka confidence hil jaata hai ek flop ke saath. Meanwhile, they delivered 4 flops. 3 of their films had stars like Ranveer Singh, Akshay Kumar and Ranbir Kapoor. Yet, they gave Pathaan their best in terms of making and also release. The whole team, from distribution to production, deserves kudos."
He added, "I'd like to specially mention Rohan Malhotra (Vice President, Distribution, YRF). He gave the best release to the film. It was fantastic."
Raj Bansal remarked, "It goes without saying (that they are number 1). Number 2 aur 3 koi hai hi nahin! The industry survived because of them. They never went to OTT. They made it clear that they are here for cinemas. They entailed heavy losses by releasing films in cinemas even though they had some lucrative offers from streaming giants. But now they are enjoying the fruits of their decision."
3. Trolls have no impact on the footfalls
The troll army tried its level best to dent the film but failed. Taran Adarsh laughed, "Jo promotion hua, woh external forces ne kiya. Thank you so much to the trolls for giving the film so much publicity! Jinko film nahin bhi dekhni thi, woh bhi chale gaye dekhne (laughs)!"
He also said, "The trolls had zero impact. This was a troll-proof film. And all good films will be troll-proof. 5 years ago, the trolls were also against Padmaavat (2018). How did it matter? It crossed Rs. 300 crores. Pathaan toh 300 crores pe rukne nahin waali. You never know where this film will go. Rok sako toh rok lo!"
Raj Bansal quipped, "I have been shouting from the rooftops that boycott gang doesn't affect at all. It's a media-hyped gang, which is just active on Twitter. Amusingly, they are the first ones to see the film on the release day!"
4. Content is king
Though some have criticized the film's content, one can't deny that though it was clichéd, the storyline packed a punch and the script was peppered with several entertaining scenes. Siddharth Anand's direction was sharp and the film didn't drag or slow down even for a second. Taran Adarsh, on this, said, "If the content was weak, the second day wouldn't have been so historic."
5. Rs. 70 crores is the new Rs. 50 crores
The trade and even the makers had hoped that Pathaan will cross the Rs. 50 crores mark on Republic Day. Instead, it collected a huge Rs. 70.50 crores! Taran Adarsh is astonished by this development, "We had never imagined (that we'll get to see a film collecting Rs. 70 crores in a day so soon). When Thugs Of Hindostan, War, KGF - Chapter 2 (2022) and Avengers: Endgame (2019) had collected Rs. 50 crores, we were excited, thinking 'Aisa business bhi ho sakta hai'. But now, a new benchmark has been set. We skipped Rs. 60 crore mark and directly went to Rs. 70 crores. What a jump!"
Raj Bansal, however, is not surprised, "This is just the start. Isse bhi bade figures dekhne milenge iss saal. I had predicted in 2022 that 2023 will the biggest hit of Hindi cinema. This is just the beginning! Shehzada, Bholaa, Kisi Ka Bhai Ki Jaan, Tu Jhoothi Main Makkaar - all are looking promising."
6. Salman Khan's cameo was correctly added and added to the impact. On the other hand, the Golmaal crossover in Cirkus seemed forced and the audience rejected it
Taran Adarsh opined, "Such cameos need to be injected in the right place. And the makers of Pathaan played it smartly by first showing the kaftan and then unveiling Salman Khan. In my show in a premium multiplex, I saw celebrations during Shah Rukh and Salman's entry. In single-screen theatres, it was even more. Even during the mid-credit scene, no one got up."
Raj Bansal said, "The cameo which helped a film a lot before Pathaan was Singham's cameo in Sooryavanshi (2022). It was a very powerful role. Here, Salman's role is well-written and has helped the film. I am saying for 20 years that Shah Rukh Khan should do action films. Maybe mentally, he was not ready for the challenge. He took 4 years to prep for this role. At 55, you need to be strong to pull off."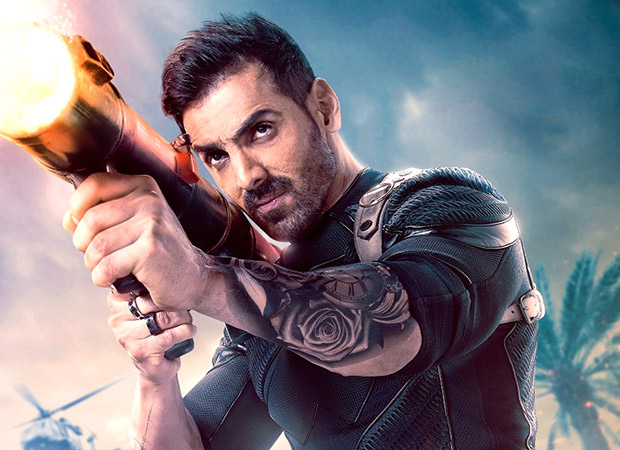 7. 'Marvelization' is important and the way forward
The crossover and franchise trend has boosted the collections and also the curiosity for the audiences to see films on the big screen. In turn, this has led to an increase in collections. Taran Adarsh said, "I used to always stress that multi-starrers kyun banne bandh ho gaye? In the 70s and 80s, there used to be so many such films, be it Deewaar (1975), Sholay (1975), Shakti (1982) etc. Now, the 'Marvelization' is here and it's a brilliant idea. Yes, one actor will not have a prominent role but infuse them well in the narrative and see the magic!"
8. Commercial films will never go out of fashion. It's the only way to bring audiences
Taran Adarsh whole-heartedly agreed to it and added, "Well-made, larger-than-life films will never go out of fashion. The charm of the big screen can never fade. The metro-centric and pseudo-intellectual films will continue to be made and it'll be justified by claiming that people will want to see them. Well, log aisi filmein apne ghar mein aur OTT pe dekhne chahte hai, theatre mein nahin."
Raj Bansal also agreed, "They were always there. Commercial cinema balances the economy of the films. Both single screens and multiplexes get huge footfalls. We had ignored our masses but for this film, they are coming in huge numbers and so are the families and elite audiences. Also, it's a clean film. Hence, we can't ignore mass and action films."
9. John and YRF: A lucky combo
Till now, all films of John Abraham with YRF have been a success, be it Dhoom (2004), New York (2009) and Pathaan. Kabul Express (2006), meanwhile, got massive critical acclaim and is remembered as a well-made and brave film. And in Pathaan, John Abraham has received unanimous praise from all quarters.
Taran Adarsh stated, "It's a turning point for John. When you are cast in a film like Pathaan and when you co-star with Shah Rukh Khan and Deepika Padukone, then you are in a different run. I would request John through this article that please choose your films very carefully because the expectations have gone beyond control after this film for him and others in the cast."
He continued, "When you have a powerful hero, you need to have a strong antagonist also. In Pathaan, Shah Rukh is very powerful and so is John. And John has done very well."
10. Rest of the actors will feel the heat as SRK has set historic and difficult-to-achieve benchmarks
Taran Adarsh exulted, "Absolutely. The other actors will have to go beyond this benchmark. They'll feel the pressure. Pathaan has shown there's potential. You can have media-made articles that you are a superstar. But if you don't deliver numbers, everything falls flat. Ab aap maidaan mein aaiye aur aise figures karke dikhaaiye. This applies to all actors from veteran stars like Aamir Khan, Salman Khan, Ajay Devgn, and Akshay Kumar to the younger lot like Ranbir Kapoor, Ranveer Singh, Kartik Aaryan etc."
Raj Bansal, meanwhile, said, "It's time when other heroes prepare themselves to do hard work and based on content, they should do cinema. They should not do films just for money."
11. A hit music score should never be undermined. The film got huge hype as both songs of Pathaan became a rage
Raj Bansal made an important point, "If you look at all the Pathaan audience reaction videos that are in circulation, gaano ka hi hungama hai. Log action scenes pe theatre ke stage pe toh chadenge nahin! It's music that draws you to dance. I saw 200 people dancing near the screen in so many clips. That's the importance of music, which we have been ignoring. Music gets a repeat audience. If you look at some of the top hits, all those films had super-hit music be it Hum Aapke Hain Koun (1994), Dilwale Dulhania Le Jayenge (1995), Gadar – Ek Prem Katha (2001), Karan Arjun (1995) etc.
Taran Adarsh added, "I feel that good music always enhances the experience. It's sone pe suhaga. It helps in recalling a particular film as well. At times, filmmakers reason that they want to make song-less films. Why do that?"
He also appreciated how songs are not added in Pathaan for the heck of it, "The makers have even injected the story into 'Besharam Rang'. It was not just an introduction song of Deepika Padukone."
12. SRK's next Jawan and Dunki to benefit immensely
Raj Bansal in agreement said, "The last film's performance usually affects the next film of the actor. If it's a hit film, it adds to it while a flop film damages the prospect."
Taran Adarsh, too, agreed that Jawan and Dunki will have more chances to open big. But he also cautioned, "Shah Rukh has only set the benchmark. So, there will be comparisons of box office figures of Pathaan and his next film. However, I am sure that Jawan and Dunki are correct films and will take flying start at the ticket window."
Also Read: Shah Rukh Khan reacts to a social media user saying 'from a Tiger fan he has now become a Pathaan fan'
BOLLYWOOD NEWS - LIVE UPDATES
Catch us for latest Bollywood News, New Bollywood Movies update, Box office collection, New Movies Release , Bollywood News Hindi, Entertainment News, Bollywood Live News Today & Upcoming Movies 2023 and stay updated with latest hindi movies only on Bollywood Hungama.