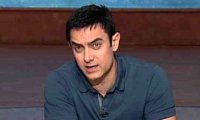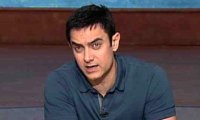 Several articles that I have read in newspapers and online, regarding human atrocities, have stunned me. But there's one particular write-up that appeared in a national daily couple of years ago that I'll never forget. It threw light on a survey where almost half of the women surveyed believed that they deserved to get beaten up by their husband, if they erred in any manner whatsoever! This was the result of the mindsets of our society that men are the breadwinners and do loads of hard work and hence deserve to show some attitude, and violence. Satyamev Jayate, in its seventh episode, deals with this centuries-old problem of domestic violence and brings out some eye-opening facts.


For starters, Aamir Khan and team got only men as the audience! The first guest on the show, Snehalata Jadhav, shook everyone. She looked like a normal Maharashtrian housewife, running a house and attending to her children. That's what we judged from the way she presented herself. But she had a disturbing story to share - her hubby would beat her for the flimsiest of reasons and how she eventually broke free, after almost 15-16 years. Yet, even after suffering for such a long period of time, she was full of positivity, was pursuing law, writing articles in papers and excited for her bright future! Hats off!


Two more women shared a similar account - Rashmi Anand and Shanno Begum (aka Shanno Driver). These 3 ladies along with Kamla Bhasin, who's associated with 'SANGAT' organization and a police officer, P Satheesh Balan, helped give a clear picture of the whole issue. Often, a woman feels scared stepping out of the marriage with her kids assuming that she would be crushed in this bag bad world. But Snehalata, Rashmi and Shanno proved that even single or divorced mothers can work wonders. Kamla raised laughs as she explained the various myths, especially the aforementioned misconception that men beat their wives because they suffer from stress and frustration with the everyday work. Kamla rubbishd these claims and states that it's proved that women put in more hours of work than men. Officer Balan explained the legal recourses that women could take, if they suffer domestic violence. However, much needs to be done as the shelter homes, pointed out by Aamir, the places where battered housewives can take refuge and mandatory in all districts, are few in number throughout the country.


Two more myths were shattered. Many victims of domestic violence went back to their parents' house and their guilty hubbies followed their wives and apologized profusely to her and also to her family. Thinking that the men have learnt their lesson, wives return only to realize that nothing has changed. Secondly, as stated by Shanno and also others, the victims should strongly object during the first instance of violence itself. If they don't, the perpetrators get motivated to repeat the act and it goes on for years! Although the research and discussion on the episodes were praiseworthy, one aspect that wasn't talked about was that domestic violence cases happen in rich and influential families as well. In fact, I was shocked when Kamla and Aamir talked only about cases in lower and middle cases and ignored the upper class section totally!


The last bit of the episode is where the all-men audience got a chance to speak. Pune-resident Anand Pawar beautifully summed up that one cause of domestic violence is the need to project oneself as 'masculine'. The gentleman also threw a valid question - what kind of a parent/hubby you want to be: A loving parent whose wife/children love or the ones that they fear and abhor? Socho socho!


This was surely another mind-blowing and hard-hitting episode of Satyamev Jayate. Here's hoping it succeeds in its endeavor and may we have many more Snehalata's, Rashmi's and Shanno's.


Aasoo ke sang na bahoongi sakhi

Ab ne main gumsum rahoonga sakhi

Sehne se behtar kahoongi sakhi...


Watch the video: Satyamev Jayate: Domestic Violence - Danger At Home (Episode 07)