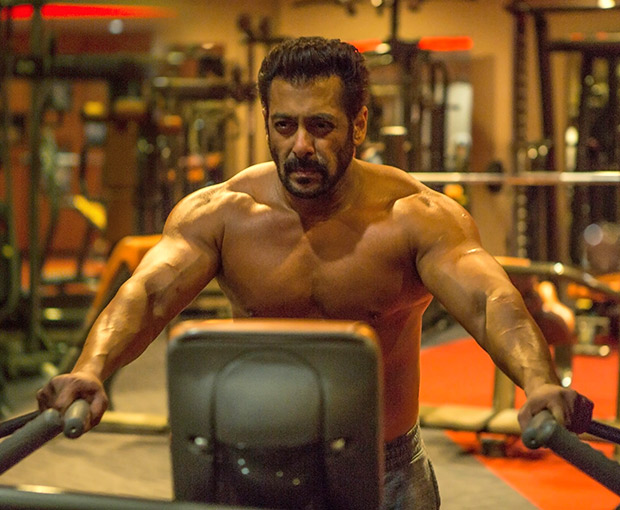 Everyone who has had a glimpse of Salman Khan from Tiger Zinda Hai is definitely talking about his physique which seems to be a result of a rather rigorous workout regime. He is undoubtedly looking his fittest best as he is all set to turn the super spy, Tiger who is out on yet another impossible mission. The trailer also gives us glimpses of some jaw-dropping, death-defying stunts that were pulled off quite effortlessly by the actor by himself in harsh weather conditions whether we are talking about the deserts in the Middle East or in sub-zero temperature at the Alps.
Considering the intense and adrenaline pumping action in the film, Salman had to maintain high levels of fitness for Tiger Zinda Hai. And now we get a sneak peek into Salman's training and diet regime which is revealed by none other than the director of the film Ali Abbas Zafar. "Salman has really pushed himself for the part. It is incredible and inspiring to see the biggest superstar of the country go through the grind every single day to maintain the awe-inspiring fitness levels that he has for Tiger," he said.
The director also added, "Salman had trained, actually we should say he has killed himself for about 3 months at the gym before the shoot began. Altitude training is something that Salman had to do given the fact that we were shooting in the Alps and pulling off some daring stunts with him. During the shoot, be it the middle of a desert or on top of the snow-capped mountains, Salman was training every day. He used to ride his cycle to the set and we all know it's not easy to cycle in such harsh environments. He used to easily ride for more than 10 kilometres every-day to get to the set. He had worked out his own exercise regime given the limited options. Salman's diet was incredible. His diet kept him light and agile and he paid minute attention to whatever he was eating. The cheat day came in the last schedule of Greece."
Yash Raj Films' Tiger Zinda Hai that also stars Katrina Kaif as the leading lady is set to release on December 22.