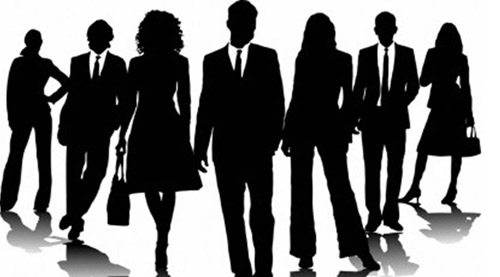 Of late, there are some mass emails that have been floating around where
the sole purpose is to bring down the film of a celebrity or pitch one
against another.


Shared as bulk in the garb of press releases, what makes them these emails
unique is the fact that they are all anonymous with no PR, media, marketing
or promotional body attached to them. They emerge out of nowhere, don't
really carry any credentials, any further query on these go answered and no
one really takes the ownership of the content.


Informs a fellow journalist, "Yes, even I have received such emails for some time, even I bought in the content that they were churning out. The emails IDs* are mischievous too, like gossipXXXXpr@gmail.com, bollywoodtruthXX@gmail.com, celebrityXXXXbollywood@gmail.com, bulletinXXXXXXX@gmail.com, superXXXXcelebritygossip@gmail.com etc. While a few of them also indulge in sending out some leaked MMS clips (which is still understandable, considering they could be directly used for a film's promotion), most of them have a single point agenda of harming a celebrity's reputation or a film's fortune."


No wonder, the disturbing trend has caught on in a big way and with the advent of social media, such anonymous emails sent out to hundreds of journalists and media houses is only ending up bringing in further negativity into the business of film PR and marketing.


Parag Desai, one of the top PR people in the industry and the CEO of Universal Communications, hits the nail right on the head as he reveals, "When social media just came into being, there were a few actors who began this trend. They started creating 100-200 fake IDs to start pulling down films of other actors. Soon enough, the ones about whom negative stories were being written, got hold of the same arms as well. No one realized that they were just killing each other."


His point is valid as barring a few actors who have traditionally stayed away from any controversies; practically everyone is hit by one storm or another in a quick fashion. They were joined by eager-to-please media professionals (if all they could be termed one) who felt that by writing negative about rivals, they could satiate the requirements of their clients. Still it couldn't be done through official channels, anonymous email IDs like the ones mentioned above were put together, hence resulting in all around mayhem.


Says Ebrahim Contractor, a relatively new entrant in the industry, who has grown from being a PR representative to now being the owner of Pearl Media Communications, "There are a few publicists who believe in this trend to grab attention but little do they realize that it does more damage to their clients in the long run as the reactions are hardly conducive to anyone's reputation. So the trend could be growing but one needs to be aware about the outcome which eventually may have a backlash."


His point does make sense because at the end of the day, while harm is certainly done, those with talent eventually end up coming out unscathed and after a point in time are hardly bothered about what is written about them. However there are other veterans in the industry who do believe that PR tactics are understandable, as long as they are done in an innovative way, so as to get the right level of perception and influencing into play.


"I have been using stealth and guerrilla PR tactics since ages, but I don't send out mails with fake IDs. Instead, I have used more intelligent and innovative ways to plug and plant; which is an intricate part of PR influence and manipulation, in a world where perception is reality. Of course, I cannot expose my tactics in print, because they will then stand the risk of losing their effect in future," says Dale Bhagwagar, Bollywood PR guru, who is currently covering certain celebrities in the ongoing season of Big Boss.


He goes on to add, "If some PRs are using fake IDs to plug and plant news, I can only say that they might not be good at their job, because these are cliched and boring methods. The PRs using fake IDs to achieve a somewhat similar effect, are like immature kiddos in the profession of spin; not worthy of being called spin doctors."


A thought that Parag agrees to as well, as he truly believes that those with real work to do would have a much better way to go around with their profession instead of planting negative stories with no sense and purpose whatsoever. He says, "Honestly, I sometimes struggle to find time for thinking about PR strategy of my own films, how can I have time to sabotage others? If someone out there is doing that and that too anonymously, it is clear that he or she doesn't have talent and time to get good work and is 'vella' (worthless) enough to pull down others."


Thankfully, there are people within the industry who believe a change can be brought around if those within the fraternity begin to take a joint call around not encouraging any such anonymous stuff in the offering. T-Series PR Sonal Chawla, who comes from journalism background and has seen the other side of the world where those with the responsibility of delivering news have daily targets to fill, believes that it is a matter of time when the bubble would burst.


"The media fraternity can easily find out if news sent out carries a special agenda against a movie or celeb. I am sure just like you; other esteemed journalists too realize the motive behind the negative news which are sent by these fake ids. If they (the anonymous ids) are floating news about some particular celeb, tomorrow there will be news floating around about their client (celeb). But fortunately most of the journalists have a mind of their own, for not giving leverage to such negative news which carries a special agenda. This is no trend and should not be given any kind of importance," she reasons.


Agreed!


* Complete ID withheld
BOLLYWOOD NEWS
Catch us for latest Bollywood News, New Bollywood Movies update, Box office collection, New Movies Release , Bollywood News Hindi, Entertainment News, Bollywood News Today & upcoming movies 2020 and stay updated with latest hindi movies only on Bollywood Hungama.