History will be committing a crime, prove that it is unjust if and when it has the nerve to forget the invaluable and immense contribution of an actor like Amjad Khan. Amjad has engraved his name with the kind of metal which can never be scratched out, smeared or erased.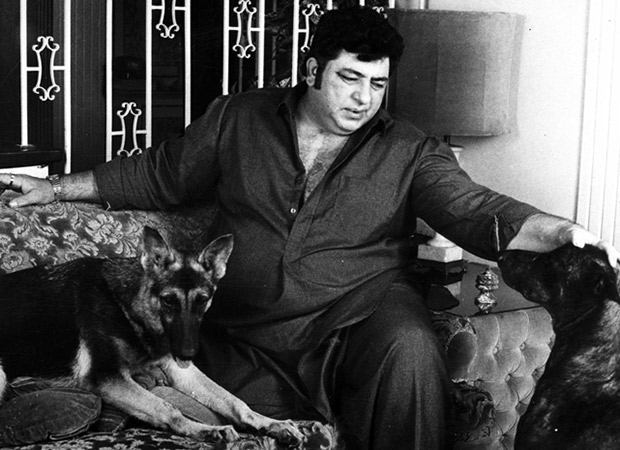 Remembering Amjad Khan: The Man, the artist, the philosopher
Amjad will always be remembered as the Gabbar Singh of Sholay, as the most memorable bad man of Hindi films. He faced the greatest fear of a popular actor when the industry was busy getting him typed as the bad man, the typical villain of Hindi films. He had to fall a reluctant victim to the vicious law of the world of films. But he was an actor who was blessed with the kind of talent which could tide over the most threatening circumstances and overcome. He played the bad man with the kind of energy and enthusiasm which only he could, with the sole ambition of building a firm foundation from where he could take off and prove his abilities as an actor who could play the most difficult role without any effort. He knew the industry did not like people who went against its strange unwritten laws but he took great pleasure in breaking those laws. He established himself as the unforgettable bad man whose roles inspired many but they could only be timid, pale, pathetic and pitiable imitations who were gone even before they could make their arrival known. Amjad had made a mark which no one else could match or steal the thunder from.
Amjad also proved how well he could play the good man in any number of films. He even played characters which were stronger and more popular than the heroes of films, especially films like Dada, Commander and Pyaara Dushman. He went several steps further and played the lovable comedian in films like Love Story and Qurbani. He was the kind of complete actor whose talent was recognized by directors like Ramesh Sippy, Feroz Khan and Anand Sagar, even art filmmakers like Kalpana Lajmi and the best tribute to his talent come when the great Satyajit Ray waited for three long months only because he wanted Amjad to play one of the key roles in his only Hindi film, Shatranj Ke Khiladi. Amjad Khan was one actor who could switch on to play nine different characters in nine different films shot in just one day. Isn't it a feat that should have gone into the Guinness Book of Records? Amjad however was above all awards and recognition. He was only interested in giving the people the kind of enlightening entertainment of which he was an expert par excellence.
I first heard about Amjad Khan from my friends who were Amjad's colleagues at the National College. They told me stories about how good Amjad Khan was as a student and how very bad he could be when anyone tried to rub him the wrong side. The Bandra Police Station, it is said had registered several cases about how he and his elder brother, Intiyaz were involved in cases of rioting on various college campuses. Amjad was a strange combination of a brilliant student who did his M.A in a difficult subject like Philosophy and got a first class from the Bombay University and who won all the major prizes as an actor and director in inter-collegiate theatre festivals. He was a good man who knew only one way of dealing with the bad and anti-social elements-his strong fist that sent them reeling and crying to their influential fathers or the politician friends of their fathers.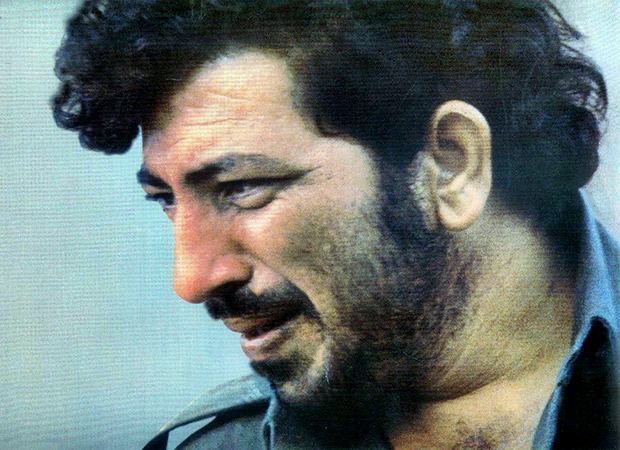 The first time I heard of Amjad's association with films was when I joined my "guru", Khwaja Ahmad Abbas as one of his assistants. Abbas Sahab told me the handsome young man was the son of his actor-friend Jayant, a popular villain of the fifties. He told me he was a brilliant student, a theatre actor and "a good-hearted goonda" who punished only those who he believed were in the wrong. Amjad also worked as an assistant of K.Asif during the making of Love and God, Asif's film after Mughal-E-Azam. He also played the role of a black slave in the film to show his interest in acting. His father had planned to launch him as a hero in Patthar Ke Sanam which for some reasons could not go beyond the announcement of the film.
Amjad then waited for a break. Ramesh Sippy who was his friend since their college days was planning Sholay as India's answer to the cowboy western. It was easy casting the other big stars, but he could not find a suitable actor to play the villain, the Gabbar Singh of the film. Established actors like Danny Denzongpa, Shatrughan Sinha and Vinod Khanna were considered for the role but Sippy found something lacking in them. One day, he remembered Amjad and got him screen-tested. Everything was fine till Javed of the Salim-Javed team of writers found his voice very weak to play the bad man but Sippy had the final say. Amjad Khan as the new-look dacoit was rejected by the industry and the audience on the very first day. They called him the weakest villain of Hindi films. There was a miracle on the fourth day and Gabbar Singh was the only name that was the most popular among all the major stars. And for the next five years while the film ran and to this day Gabbar Singh has been an immortal icon…
I first met Amjad when I was to write an article on his father, Jayant who had died just twelve days before Sholay was to be released. His father wanted to live to see the release of his son but fate willed otherwise. Amjad told me a very moving story about his father. His only regret he said was his father not being alive to see him in his first major film. Amjad was tense, excited and anxious about the release of Sholay on August 15, 1975. He wondered what would happen to him and his future. He asked me to pray for him. I really did. I felt sad when the entire industry ran him down and said he was the only sore point of the film. Amjad Khan, the Pathan, proved them all wrong. Amjad Khan was Gabbar Singh and Gabbar Singh was Amjad Khan. He was thrilled when the same industry which rejected him lined up outside his house opposite Mehboob Studios to sign him as the villain of their films.
He had to take quick decisions. He realized he needed to take all decisions by himself, but he also realized that he needed a good secretary to look after his work. He found Vinay Sinha, who was his right hand man who dealt with all his dates and money matters. The two worked as a perfect team for seventeen long years. Then something went wrong seriously and they parted ways. Amjad had promised to tell me the reasons why they parted but fate and death did not give him that chance.
Amjad also wanted to tell me the whole truth about the rise and fall of his undying friendship with Amitabh Bachchan, the untold stories about Amitabh and Rekha and how it was their relationship in which he was their support for a long time came in the way of their friendship. He was also bitter about Amitabh not agreeing to play a role in one of the films he had planned with him, Lambaayee Chaudaayee and Amitabh had promised to do it but had backed out leaving him in the lurch. He had planned to come up with the whole Amitabh, Amjad and Rekha story but the story will now remain untold.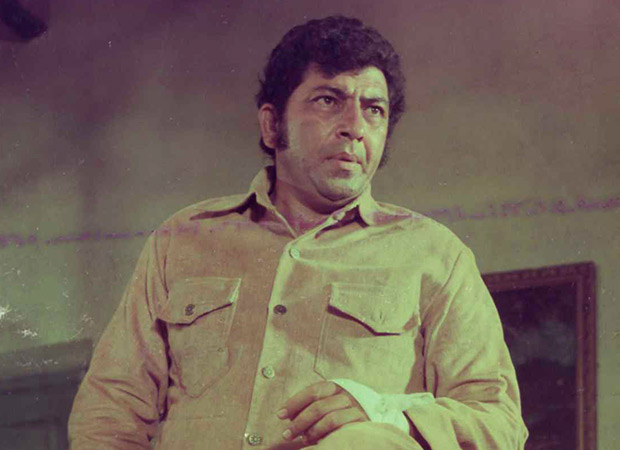 Amjad was a very knowledgeable and wise man. He could quote lines from the Koran and Bible; he could recite the love poems of English poets like Keats, Byron, Wordsworth, Shelley and talk about the philosophy of Socrates, Plato, Khalil Gibran and S. Radhakrishnan and could explain some of the most difficult thoughts expressed by these great thinkers. At times it was difficult to believe if this was the same man who played Gabbar Singh and all the other evil characters he played.
He was great company. He could make people laugh and have them in splits at any given time. I was a regular at most of his shootings and whenever he was free at home just to have a good time with him. And his jokes and wit did not come from books or handed down by others. They were all created by his keen observation of lives, life styles, mannerisms and characters from everyday life. He could even create jokes about the friends he had. He could also create jokes about his condition after he met with that near fatal accident which almost killed him and then kept him out of action for several months. When he came back, everyone wanted to know details about how he had met with that accident and he came up with an idea of hanging a board around his neck with the story of his accident printed on it so that he did not have to repeat the same story again and again.
Amjad was a great friend to have. I have had the privilege of being his friend and the stories about how he believed in me as a friend and how I took him as a close friend and even took advantage of his friendship are endless. I remember this one story when a group of doctors wanted him as the chief guest at their annual day function. I put his name on the invitation card without even talking to him about the function. One day before the function I was very nervous. I went to him and told him what I had done. "Good, my friend, very good, what is friendship for? You have given me a chance to prove my friendship and I will," he said and I could not believe it when he got ready and we both drove in his Ambassador. We reached the venue, he made one of the most enlightened speeches and the crowd of doctors just kept gaping at him. I expected him to fire me all the way home. He only kept telling me anecdotes of his affairs with beautiful women and finally dropped me home; saw that I was safe because it was well past mid-night. He told me he was going to meet one of his girl friends and I would have to prove my friendship by not telling anyone who that friend was. I have kept that promise. Amjad was a friend whose friends could depend on him. He helped his friends in turning producers and friends from his theatre days by encouraging them to be directors and actors in films. He helped two of his ordinary tailor friends to start designer outfit shops which are still doing well. Siraj Burmawala, Razzak Khan and Kanhaiya were his boyhood friends who he helped in standing on their own firm feet.
Amjad was known as a man with a heart of gold by the poor and the needy. There are any number of stories of how he helped old junior artists and other workers of the industry. And what he did as the president of the Cine and Television Artists Association is a subject for a book on a man who lived to make the lives of others meaningful. He was a leader who led by example. The now ninety year old actor, Chandrashekhar who was the leader of artists and film workers for several decades says, "I have seen many leaders come and go. I have been a leader myself, but I must frankly admit that Mr. Amjad Khan was one of the most capable leaders. It was unfortunate that the industry had the misfortune to lose such a man who was a leader who believed in giving his best at such a young age. He could have worked wonders if he had lived longer."
Amjad was a family man to the core of his heart. He loved his parents who he took special care of when they were sick and dying (both died of cancer). He fell in love with Shehla daughter of the renowned writer, Akhtar-Ul-Iman and married her. His wife and his children were his first priority in life. He also loved his elder brother Imtiyaz who he supported when he was facing bad times. There is this story about how a yellow journalist wrote a nasty piece about Imtiyaz and his imaginary affairs with women. Amjad was angry. He found out where the journalist called Poky was, found him at the Taj, brandished a knife in public and threatened him in such a way that the journalist who thrived on yellow journalism and blackmail left Bombay and journalism the very next morning and has never been heard of again.
Amjad had contacts in all kinds of high places but he never used them for his own benefit. He did the unexpected. He helped all his friends in high places, doctors, police officers, nurses, priests and "gurus", his old professors and literary figures who had fallen on bad days.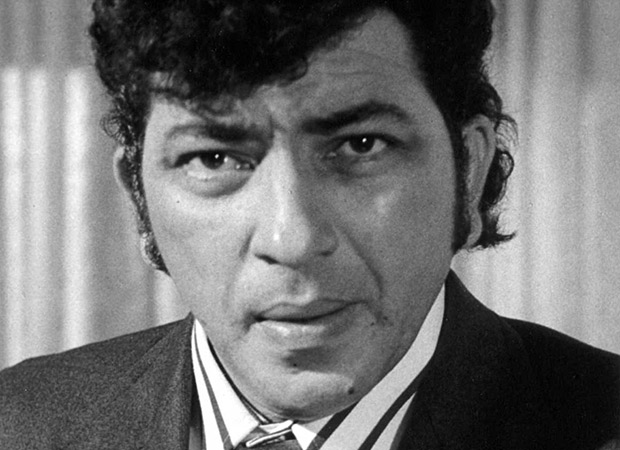 He was not interested in any kind of politics; in fact he had a very strong dislike for politics and politicians of all kinds. The only politician he respected and whose word was an order for him was the late Sunil Dutt who he always called "the only real good man I have ever known in my life."
And above all Amjad was an absolutely fearless man. I remember a seminar on censorship in Indian Cinema. Mr. H.K.L. Bhagat who was known as "a terror among politicians" was the Union Information and Broadcasting Minister and was presiding over the seminar. It was Amjad's time to speak and he was lashing out at the government for its stringent and lopsided policy on censorship and how his film Chor Police was mauled by the censors. Then he looked at Mr. Bhagat very closely (even though Mr. Bhagat like always was wearing dark glasses) and found him fast asleep. Amjad was angry and addressed the distinguished gathering and said, "How can we accept any sense or sensibility from a government which has ministers like this honourable minister. Here I am screaming and asking for justice not only for myself but the entire industry and the honourable minister is fast asleep. His reaction to my speech speaks volumes for him and his government. I don't have anything more to say". The minister was awakened by his assistant and told about what Amjad had said in his speech. The minister did not say anything then but took his revenge when Amjad made his next film, Ameer Aadmi Gareeb Aadmi when his orders made the censors slaughter Amjad film.
Amjad was a very bitter man after both his films flopped at the box -office and was never the same man again. He had also put on a lot of weight because of all the antibiotics and steroids he was advise to take after that accident in Goa where the entire steering wheel of his Mercedes pierced his strong chest. He could not even walk and move around freely and did not find the kind of roles that once came to him. The last role he played was that of an old Maharaja lying on his death bed in an art film called Rudaali.
Like his friend from his theatre days, Sanjeev Kumar, he too had a premonition that he would die before he was fifty, a secret he shared with just a very few friends which included me. He did not have to wait to be fifty. He shocked the entire country when he succumbed to a massive heart attack in his sleep. He was only forty- nine then!
BOLLYWOOD NEWS - LIVE UPDATES
Catch us for latest Bollywood News, New Bollywood Movies update, Box office collection, New Movies Release , Bollywood News Hindi, Entertainment News, Bollywood Live News Today & upcoming movies 2022 and stay updated with latest hindi movies only on Bollywood Hungama.