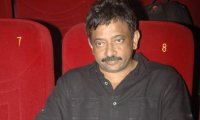 Yesterday, I was speaking to a Bollywood music director who has an impeccable record when it comes to delivering chartbuster music year after year. One of his most awaited soundtracks would be hitting the stands before end of year. When I heard the 'scratch version' of the songs, I felt he had a sure shot successful album in hand. However, in his characteristic manner, he started finding improvement points in his own creation and expressed how he can better it further. That after I reassured that he didn't have to worry. And then I came across a column written by Ram Gopal Varma in a leading newspaper. He detailed once again around the relevance of publicity and how there is absolutely nothing wrong in claiming that you have made a classic when you know at the bottom of your heart that it is actually an ordinary product in hand.


Different people, different strategy, different outlook and different ways of promotion. For one it could be putting on a mask of 'lack of confidence', for another it could be an unabashed display of 'over confidence'. And this forms the topic for this week's 'Reflections'.


Underselling


Though talking less about your film is pretty much a lost virtue today, there are still a few out there who are sticking by that. Aforementioned composer is one of them. Publicity shy and, as the cliché goes, allowing his work to talk for itself, he has been wary when it comes to collecting bouquets but doesn't hit back ever even when brickbats are thrown his way. On the contrary, he doesn't mind criticising his own work and starts believing the spoken and written word of his detractors.


However, people like him are pretty much a lost species today because I am yet to come across many of his ilk. Yes, there are a few others who may lose out on making much noise about their work because they are not good at words. But then the endeavour is always there for them and their work to be spoken about. It's a different matter that they are unable to express it in the right manner but underselling isn't something that they plan to pitch their film.


Make noise


And then there are Ram Gopal Varma and others who are always most excited about their recent work. Today it is Not A Love Story, yesterday it was Rakht Charitra, a day before it was Agyaat. And not too long ago even .... Aag was nothing less than a classic. Good or bad? Well, different ways of looking at it. For audience it could be repetition setting in, for the man at the hot seat, he is just doing his job.


'Everything I do, I do it for publicity', is pretty much the 'mantra' that is followed by Varma and his ilk. 'My job is to sell a product and I would be stupid not to shout from the rooftops' is a strong belief that he carries. Fair enough. He talks, we listen. We chose to believe him or shrug it all away. He has done his job and we do our own. We decide whether we want to watch his film or not.



The 'sher aaya sher aaya' factor


Of course constant proclamation of a 'classic' in the offering has its own pitfalls as well. It takes me back to the classic fable of 'sher aaya sher aaya'. So when Bhatt brothers claim that what they have made is indeed 'shocking', 'different' and something that can always be 'expected' to be coming out of their stable, we aren't always convinced. After all whether it is Raaz or a Crook, Jannat or a Tum Mile and then Murder or a Murder 2, each and every film by them is always supposed to be 'shocking' and 'different' with a Bhatt hallmark to it.


Since both these brothers have a better success rate than most other production houses in the industry, one still wants to believe what they have to say. But then, not that this is always the case, as a product also starts speaking for itself. So despite racism being propagated as a controversial element, Crook was given a cold shoulder by the audience. On the other hand, the brand value of Murder 2 was such that despite its songs not quite burning the charts, audience stepped in hordes.


Bhatts were still crying 'sher aaya' for both these films, it is us audience who chose to pick what suited us most. But will this continue forever? Will the fable of 'sher aaya....' have an adverse impact on audience one day?


Some do it differently...


Ask Salman Khan to talk about Ready and he is expected to say 'Hmmmmm...?' Talk about Bodyguard and he may again say 'Hmmmmm...?' And then ask him about Ek Tha Tiger and response may just be on similar lines. It is as simple as that. Bore him with 'aap apne character ke baare mein kuch batana chahenge' talk and he can well be expected to give you an expression of being severely disinterested. But then try to engage him in a conversation and he would talk about himself, his friends, family, fans, dogs, way of living life, his attitude, his peers etc. etc.


It is as simple as that, after reaching a certain position in the industry, not every superstar is indeed willing to go through a Q&A routine when it comes to promoting him and his film. Rightly so, after all for how many films can an actor be expected to state that 'his film is different from the rest', 'his co-star is one of the most comfortable to work with', 'his director brought the kind of ideas that totally zapped him' et al. Least of all Salman Khan who anyways lives life on his terms and pretty seriously conveys that he hardly takes his stint in front of the camera seriously. Ok, so he could well be bluffing here but then this is the kind of persona he wants to build for his fans.


He is not alone here. Another veteran like Ajay Devgn plays a similar game as well. For someone who has done around 100 movies, Ajay says everything in those 10 minutes what others choose to detail in perhaps 30 minutes. The impression that he may give is, 'Chal khatam karte hain, let's get over this soon'. And why not? He is someone who is overtly busy, does 4-5 films a year, has quite a lot on his plate and doesn't get attached to a project for long. And then when success calls, every spoken word has its weight in gold!



While some others take it all too seriously...


On the other hand, there would be someone like Aamir Khan who would give an impression as if a) his life depended upon a certain movie, b) that he changed the entire world around him for a movie and c) nothing less than an Oscar winning effort went into the making of his movie.


Now that was not the Aamir we knew of in the 90s. But starting this new Millennium, Aamir has created such branding around his image that each of the three factors as mentioned above is pretty much the driving factor of the promotional campaign that he takes. So whether it is a Delhi Belly or a Peepli [Live] or a Taare Zameen Par or a 3 Idiots or a Ghajini, the man takes the field, the centre-stage and the mike. And how!


As simple as that, when he talks, the world listens. He won't allow you to dwell too much into his personal life but ask him anything about his work and he would oblige in the most articulate manner. Same is the case with Hrithik Roshan as well. He still loves to talk about Guzaarish and Kites. Delve further and he may begin to analyse Kaho Naa Pyaar Hai as well. And if you are really innovative in your questioning, there may be discussion points raised on the likes of Aap Mujhe Achche Lagne Lage or Na Tum Jaano Na Hum as well.


Of course there is a stark difference in the approach taken by him/Aamir and Salman/Ajay but this is what sets them apart. Try asking Salman about a Chand Ka Tukda or Ajay about Gair and you would know!


A new game-plan could well be on its way


The other big two who are at an interesting stage of their career are Akshay Kumar and Shah Rukh Khan. Former is at that stage of his career where he has some of the most interesting projects in hand. So would he choose to go gaga about pairing up with John once again in Desi Boyz? Would 3D be the focus of conversation for Joker? Will return to action be the talking point for Rowdy Rathore? Would controversy be of utmost importance for underworld saga Once Upon A Time In Mumbaai 2? Would comedy being the safest of all genres take centre-stage again for Housefull 2? Or would he choose to talk about things other than his core work?


As for Shah Rukh Khan, it has been ages since one saw him at his witty best. His My Name Is Khan didn't allow him to get all jovial and charming due to the film's subject. And then Rab Ne Bana Di Jodi seems like years ago. And to think of it, he is the man who actually introduced the art of marketing and promoting a film aggressively when he went all out for Don (2006). Five years down the line, others have picked up from him and immensely benefited as well.


Now is the time for him to show why he has been tagged 'baadshah'. For Ra.One and Don 2, expect Shah Rukh to go all out. But what's the route he would follow for the promotion of these films? Would he go 'I, me and myself' all over again (something that has traditionally worked for him)? Would he go on and on about the VFX of his films? Would he stick to the superhero genre? Or would be become further creative? All said and done, whatever he would be, it would be innovative for sure.


All said and done....


...no one will shy away from speaking. It could be about things that are personal or professional but speaking would definitely form a part of the agenda. Aakhir sabko opening toh chahiye boss, aakhir saara khel weekend ka hai. As for the composer whom I mentioned at the beginning, I hope you are reading it my dear friend. It is never too late to claim that you are the best. Let others decide whether they want to believe you or not.


I am sure Ramu would approve. Right Ramu?
BOLLYWOOD NEWS
Catch us for latest Bollywood News, New Bollywood Movies update, Box office collection, New Movies Release , Bollywood News Hindi, Entertainment News, Bollywood News Today & upcoming movies 2020 and stay updated with latest hindi movies only on Bollywood Hungama.