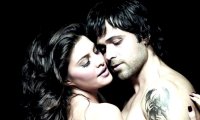 'Chugyeogja'


Try pronouncing this? Given up? That's okay. This means you are not a Korean.


Ok, now think of a film called The Chaser, the literal English translation (I guess) for the Korean word on which you just gave up. Yeah, The Chaser; not Chase, Chastity or Chatur. It is plain and simple - The Chaser. Can't think of any, right? Well, why don't you try hard. After all many of us claimed to have known everything about it's script, storyline, scenes, narrative, actors, genre, theme and subject last Friday when some out there cried foul over 'murder'. Well, literally! Charges were flowing all
around - 'Murder 2 is a blatant copy of The Chaser', 'Bhatts have done it again, they have plagiarised a film', 'What a shame, when would Bollywood stop lifting films', 'This Emraan boy is good for nothing; all he does is act in shameless rip-offs'.


And in this week's 'Reflections', my suggestion/recommendation/advise/challenge to them all is - 'Buddy, try pronouncing 'Chugyeogja''.


The 'Chugyeogja' factor

It all struck my mind over the weekend when on a social networking site, a visitor posted a question on my wall - 'How about the fact that Murder 2 is heavily "inspired" if not copied from Korean cult film The Chaser? Of course the gentleman out there is entitled to his opinion and for all you know, he may actually be aware about the so-called 'cult status' (really?) that the film enjoys. I for sure hadn't even heard of The Chaser or for that matter 'Chugyeogja'.


But then the world of web has its own ways. Negativity spreads the fastest and most want to have their share of pie (and an opportunity to showcase their hold over 'world cinema'). So suddenly an unknown film (at least for 'desi junta') turns into 'cult' overnight (last heard, the makers were thanking Bhatts for 'fokat ka publicity') and we netizens are heard telling others - 'Haan achchi toh hai magar copy hai yaar'.


My question to them all - 'Haan woh to hai magar 'Chugyeogja' ka kabhi naam bhi suna hai yaar'!


The moral brigade
Of course my reply to this post on the wall was - "A film should be entertaining. Legal, ethical, moral issues? Let the makers deal with it. Why should you or I be worried?"


Of course this has all the potential for a debate. 'Why should Bollywood be remaking a film unofficially?', 'Isn't it a crime?', 'Have we gone creatively bankrupt?', 'Can't our filmmakers churn out something fresh?' etc. etc. Valid points and worthy enough to be debated. But then my take on this is that for 99% audience out there, does it even matter?


For the man on the street who is shelling out a couple of thousands on movie tickets, snacks and the dinner that follows, is it for any relevance that even Amitabh Bachchan was inspired by Men On Fire for his Ek Ajnabee?


Or Bhatts' own Murder was lifted from Unfaithful?


Or Ajay Devgn didn't blink an eyelid when he saw The Rock and converted it into Qayamat?


Or Govinda has been forever waiting for the release of his Banda Yeh Bindaas Hai because the makers realised it way too late in the day that makers of My Cousin Vinny were actually ready to sue them?


Or Indra Kumar had actually bought rights of Death At A Funeral for his Daddy Cool and still his film was a massive failure?


For this man on the street, all it matters is to have 'do ghante ka entertainment' that makes him leave behind all worries and get into a different world. Now whether this world was earlier known as 'Chugyeogja' and is now presented to him as Murder 2 is of hardly any consequences.


Fact? Or fiction?


Of course purists have their own take on affairs - 'We have to bring this to the notice of one and all that this has been a lift', 'We have to ensure that such 'acts' (?) aren't repeated', 'This isn't what we had bargained for', 'We are going to spread negative word of mouth' etc. etc.


Yeah fair enough, do that. It is a democratic country after all. But then why don't you first (actually) watch Reservoir Dogs and then accuse Sanjay Gupta of actually lifting it for Kaante? After all on further Google research, you would be shocked to know that Quentin Tarantino himself acknowledged that Gupta's version was finer than his. And for all that one knows, even Tarantino was being pronounced as 'Tan Ta Nan' by many till Shahid Kapoor made a song out of this for Kaminey.


So much for some random 'pulp fiction' that never was!


Basically majority of us are happy quoting One Flew Over The Cuckoo's Nest as well as Kyun Ki in the same breath but on further digging down it is revealed that we haven't seen any. Or for that matter another 'cult classic' - Meet John Doe - is a classy name to be mouthed when we have neither seen it nor watched Main Azaad Hoon which is supposed to be a copy. So even if not a single full scene from Miracle is fitted into Chak De India, Shah Rukh Khan is still an accused. Worse, when Salman Khan and Co. only dare to keep Love Actually in mind and make Salaam E Ishq, collective intellectualism from the world of web comes and gives a rap on the knuckles of Nikhil Advani without giving half of a chance to talk in his defence.


An absolute classic though is the tale of The Miracle Worker. We haven't seen it. We are still trying to locate its DVD. But we know that it was remade into Black!


'Tujhe pata hai Bhansali ne picture copy copy kari thi'!


Yeah sure!


Legally, morally and ethically speaking...


...I really don't care. And that's because I am not the one making a film here. When I will do something creative (in any field, whether films or anything else), I will think. But then when it comes to apna writer-director log, to each his own. Jab koyi Hollywood filmmaker apne Bollywood waalon ko sue karega toh it will become their problem, not mine. To put it simply - 'In a country where even pirated DVDs are so easily available, having a dekko at an inspired/lift/copied film doesn't break any law either. For me as an audience, all that matters is whether the story told on screen captivated me enough or not. If there is someone who should actually be breaking his head over what to create (or copy) next, it's the filmmaker, not me!


So for all us vigilant netizens out there, the next time you see a bumbling detective in Sanjay Dutt who thinks he is the smartest of them all, stop worrying around whether his Chatur Singh Two Star is based on The Pink Panther or not. Or just because Shahid Kapoor is in a uniform, it doesn't quite make his Mausam an Indianised version of Top Gun. Or just because Sanjay Dutt and Ajay Devgn are coming together as two conmen, don't worry about whether they are playing Dirty Rotten Scoundrels.


Sit back and enjoy! It's a tough, small and short lived world out there! Tension nahi lene ka! There is more to life than fretting all through the weekend trying to pronounce 'Chugyeogja'!
BOLLYWOOD NEWS
Catch us for latest Bollywood News, New Bollywood Movies update, Box office collection, New Movies Release , Bollywood News Hindi, Entertainment News, Bollywood News Today & upcoming movies 2020 and stay updated with latest hindi movies only on Bollywood Hungama.