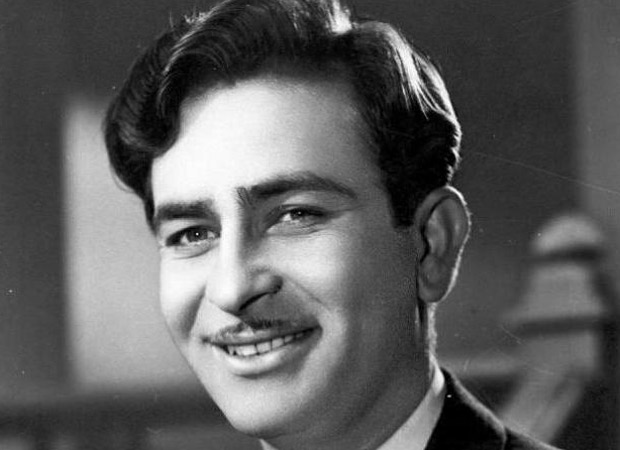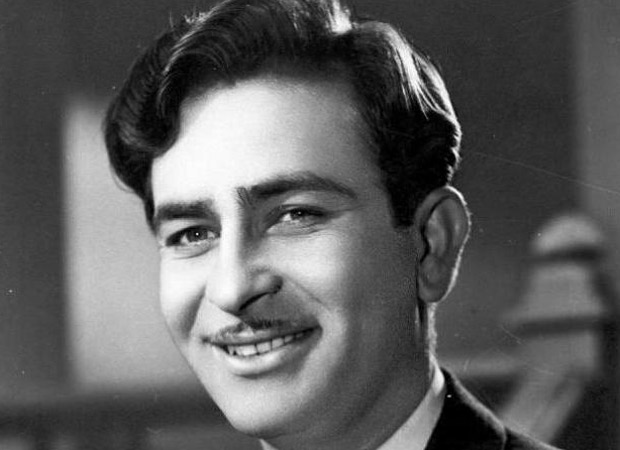 Raj Kapoor is, not was, 92 years old today on December 14. As long as Hindi cinema exists, he will! His dominating images are that of the Lovable Tramp as actor and paradoxically of the Eternal Showman as a filmmaker. But if Raj Kapoor ever had a perfect synonym, it would be "Incomparable". And to think that he was just 11 when he made his first screen appearance in New Theatres' Inquilab starring his father Prithviraj Kapoor, clear even as he acted with his father's Prithvi Theatres, that his goal was cinema and never the stage.
Consider this: while his first film as a producer-director (made with some money borrowed from the family servant!!) was Aag in 1948, a modest success, his last film was Ram Teri Ganga Maili all of 37 years later! And this was not just the biggest blockbuster of 1985, but also ranks among the highest-grossing films of all time in Hindi cinema, and the only Adult-certified one among them—adult films generally cannot score high at the box-office then as family audiences were ruled out!
Apart from being among the legendary Top Three as an actor (with Dev Anand and Dilip Kumar) and probably as underrated an actor as Dev and Raj's own brother Shammi Kapoor), he was also a consistently successful filmmaker who blended (or alternated) the commercial and the offbeat.
Among the latter, his only hit was his production Boot Polish, but otherwise, his blockbuster list read Barsaat, Awara, Shree 420, Sangam, Bobby and Prem Rog among films he also directed, while Jis Desh Mein Ganga Behti Hai and Dharam Karam were also successful, again as a producer.
That leaves just two milestones: his semi-autobiographical and rather too self-indulgent Mera Naam Joker (the story of a clown who must laugh and make people do the same despite a heart broken thrice over!) and the erotica-studded Satyam Shivam Sundaram. While the former film collapsed at the box-office but later acquired a cult status of sorts, the latter reportedly also could not recover the investment despite a 25-week run.
Both these movies highlighted the one angle of Kapoor's persona that is widely known and accepted, yet rarely talked about in print: his fascination for women, both on- and off-screen!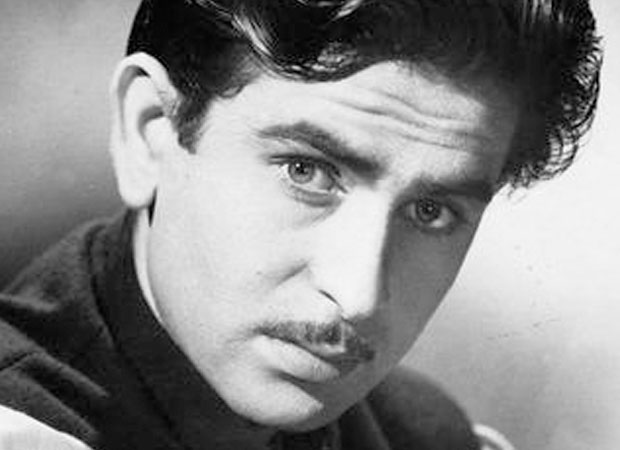 His debut as a leading man came with Kidar Sharma's Neel Kamal (1946), which introduced two beauties who became sensations— Madhubala and Begum Para. It is a moot point whether this is where Raj's fascination for women began. For Raj soon was inextricably linked with Nargis, and their relationship was said to be the key reason for their 17-film professional association and also the reason why they stopped working with each other when they drifted apart.
With his hot Pathan-Punjabi blood and classic handsome looks, Raj was always known as a ladies' man. There were discreet but unconfirmed rumours of a liaison with Lata Mangeshkar that went beyond their incomparably musical professional association, which was stated to be the raison d'etre for his wanting to make his dream project Satyam Shivam Sundaram with Lata as the heroine in the 1950s—a subject he finally made with then-sex-symbol Zeenat Aman in Satyam Shivam Sundaram as a temple priest's beautiful daughter with a divine voice and a disfigured face.
There was also buzz about affairs with both Vyjayantimala (Nazrana and his own Sangam) and Padmini (Jis Desh Mein Ganga Behti Hai and Mera Naam Joker!
Whatever be the truths, the fact remains that Raj was always fascinated with the female form and its erotic appeal, and to be fair, also with the inner strength and beauty of a woman. As a fledgling filmmaker with Aag (1948), he first explored the concept of inner beauty overshadowing physical blemishes (which was his theme is Satyam… too) in this film itself. Nargis and Kamini Kaushal were his leading ladies.
His now famous RK Films emblem took off with his romantic pose with Nargis in Barsaat, his breakthrough as a filmmaker that is also the film that finally zoomed Lata Mangeshkar and Mukesh to big time, besides introducing his famous discoveries Shankar-Jaikishan, Hasrat Jaipuri and Shailendra.
And his career culminated with him using a woman and her honour as the allegorical base for Ram Teri Ganga Maili and her sublime and selfless capacity for love as a source of strength that eradicated political animosity and geographical divisiveness in Henna. Of course, his fatally-compromised health ensured that the Showman could not complete this latter film. It was finally completed in 1991, three years after he passed away, by his son Randhir Kapoor. Of course, it was a super-hit too—with Raj Kapoor's blueprint, it had to be!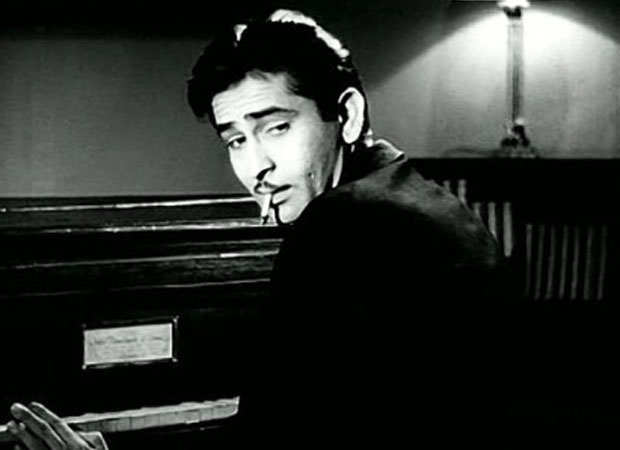 If the much-junior Yash Chopra was famous for dressing up his heroines in sarees and making them sing and dance against the Alps, Raj's predilection for disrobing or drenching his leading ladies in rain or water bodies of all kinds was, perhaps, as well-known, but sometimes to the detriment of an assessment of his true calibre as a visionary filmmaker who was one with the audience.
Luckily, he was appreciated for his hard-hitting social Prem Rog that advocated widow remarriage in a regressive society in 1980s India, even as he was castigated for the overt show of flesh via Padmini's buxom body and Simi Garewal's wet dress and exposed thighs in Mera Naam Joker, Zeenat Aman's display of booty in Satyam Shivam Sundaram and Mandakini's topless and breast-feeding sequences in Ram Teri Ganga Maili.
All these were examples of classily conceived erotica, but the films were riddled with criticism, insinuating that either Raj the filmmaker was desperate to draw in the front-benchers with cheap titillation or that Raj the person was in a senile frenzy of sexual obsession.
But the shrewd filmmaker always believed primarily in flesh being a quality within the script. However, like all phenomenal talents, he respected his audiences and associates, humbly incorporating brilliant songs in a musically dry drama like Jis Desh Mein Ganga Behti Hai and changing the end of Bobby from sad to happy.
Yes, Bobby was that simple and modest entertainer that Raj made, risking criticism from those who had seen him do in-depth subjects, when he had to make good his distributors' losses after Mera Naam Joker and his production Kal Aaj Aur Kal. It is here that he introduced the voluptuous teenager Dimple Kapadia in an unforgettably youthful and sexy avatar, a 'Hum tum ek kamre mein band ho / Aur chaabi kho jaaye' revolution in 1973 far greater than what Befikre is today!