A couple of days ago, in an interview, Sara Ali Khan revealed she was slightly nervous about the release of Love Aaj Kal, since she already got too much love from everyone and it is now time to live up to it. The excitement has already taken over both the actors. With a week to go, the promotional spree has also reached its last leg. Kartik took to Instagram to share a video with co-star Arushi Sharma.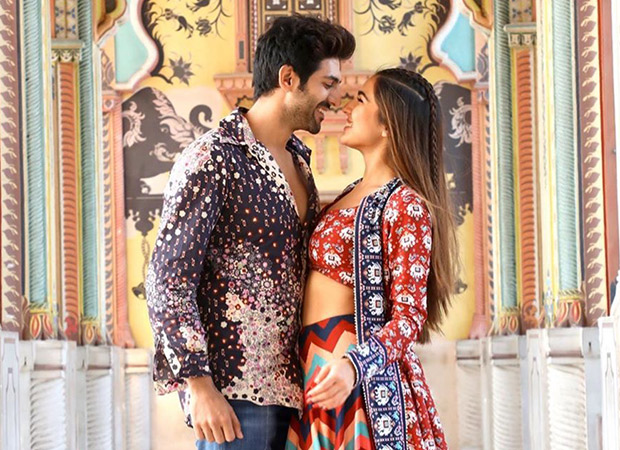 In it, Kartik dons the avatar of Raghu, one of the two characters that he is playing in the film, while Arushi dresses up as her girl-next-door character Leena. "When Nibba Nibbi try to pose #Raghu #Leena #LoveAajKal 1 Week to Go," he wrote.

Sara, on the other hand, is getting all hot-headed it looks like. So much, that she needs a fan to cool her down! She shared a video of a crew member holding one on the back of her head! "Need all the air to calm the nerves and settle the temperature," she wrote. LOL!

The actors have been doing a multi-city promotional tour and were last in Jaipur.
Love Aaj Kal, directed by Imtiaz Ali, releases on February 14.