It's been some days since megastar Amitabh Bachchan started advocating in favour of safety measures, amid a rather scary outbreak of Coronavirus. The pandemic has affected the highest number of people in Maharashtra, and educational institutes and places such as gyms, malls and swimming pools are shut till 31st. Bachchan also penned an elaborate blog, in which he writes how we took nature for granted but it is still supreme than all of us.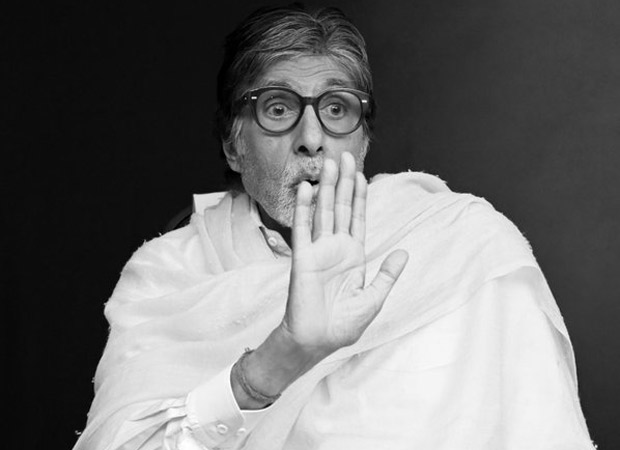 "Humanity has destroyed , plundered, annihilated, killed mercilessly their own .. but today they all .. ALL .. wish and pray and we live and survive and be together in this hour of trial …NATURE , has proved to us all .. that it is SUPREME .. no other power or force on this planet, known or unknown shall ever be able to replace it," he wrote.
"We have all developed our own beliefs , our own Gods, our own religions, our own forces of belief and our own followings .. it came because we were unable to fathom what and how .. HOW .. the universe and we and all about us were created and HOW we exist .. So we succumbed .. gave in to that supreme being .. that supreme force" the blog added.
Recently, the actor also shared that he shot for an awareness video in association with UNICEF. He also shared a video of himself, reciting an original poem that had a humorous take on Coronavirus.
In his latest tweet, Big B rooted for how the crisis has brought everyone together. "Rarely has there been occasion when the humaneness of the human displayed uniformity .. we may be different colour, caste, creed, religion, belief, language or territory .. each of us in spontaneity has extended voluntarily that hand of hope succour & suggestive help," he wrote.
T 3471 - Rarely has there been occasion when the humaneness of the human displayed uniformity .. we may be different colour, caste, creed, religion, belief, language or territory .. each of us in spontaneity has extended voluntarily that hand of hope succour & suggestive help !

— Amitabh Bachchan (@SrBachchan) March 16, 2020
Also Read: Amitabh Bachchan sends handwritten congratulatory note to Angrezi Medium actress Radhika Madan