Bollywood churns out hundreds of films every year. More than half of these flicks sadly turn out to be bad. While some makers lose a sense of objectivity and refuse to accept the reality, most of the times they and the marketing team are aware of the truth. They know their film has turned out to be crap. But they can't give up on their venture, which has crores of rupees at stake. Hence, it's natural and even arguably justified for them to try their best to salvage it. They'll put up their convincing act while boasting about their film in front of the press. They'll wait for a good review to come their way so that they can gloat about it across social media and in newspaper ads. If a positive review is difficult to come by, they'll arrange for it, if you know what I mean! PR teams would be put to work and they'll come up with novel or sometimes tried-and-tested methods to prove the film is doing well and touching the hearts of audiences.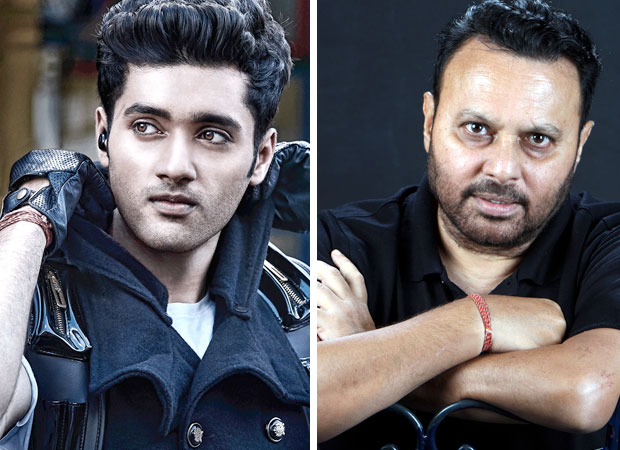 There are such films and then there's Anil Sharma's Genius which also served as the launch pad for his son Utkarsh. The director-producer crossed all boundaries in trying to build a perception that his film is a must-watch affair. A section of media also helped him in this useless endeavour.
We got a first-hand experience of it at the press show of Genius held a day before the release. The trailer had given us an idea that Genius is going to be unbearable. As expected, the film turned out to be unintentionally funny. We could hear critics guffawing heartily at some of the scenes. During the intermission, director Anil Sharma paid a visit. This can be quite an awkward situation as it's difficult to tell a director upfront that his film sucks. Yet, we saw a few of the journos rushing up to Anil. At first, we thought they'll blast him for making such a film. Shockingly, we saw them praising his film! Anil was all smiles obviously while a few of us were left shell shocked.
The next day, the film released all over. Utkarsh visited G7 multiplex in Mumbai, popularly known as Gaiety-Galaxy. It is the finest single screen in the city and serves as a barometer. If viewers are enjoying the film at Gaiety-Galaxy, it means it has touched a chord with audiences in general across the country. The makers of Genius this time tried to show that audiences are enjoying their film here, and failed horribly. A small-time YouTube channel was hired for this purpose. But what shocked many was the fact that G7's popular first day first show viewers, collectively known as 'Three Wise Men' – Bobby Bhai, Lalu Makhija and Vijay – were seen praising the film to the skies. The trio are seen as unbiased and have achieved a massive fan following of their own as they fearlessly speak their mind. With this video in question, they disappointed thousands.

In a video that was uploaded on the day of the film's release, Mr Vijay can be seen hammering the fact that Genius's first day first show was sold out while there were only 55 patrons in the other release of the week, Happy Phirr Bhag Jayegi. What he didn't mention was that Genius's 12:30 pm show was playing in G7's Gossip cinema, which only has 105 seats. Anybody who is from this business would know that getting a 105-seater theatre full on the first day is not a difficult job. Bobby bhai meanwhile compares this phenomenon with Shah Rukh Khan-Kamal Haasan starrer Hey Ram and that even that film couldn't get a house full board on the first day but Genius did. The reporter covering the video meanwhile is harping on the fact that college students have been bunking to see the film. When asked, Utkarsh says he has to pinch himself as he can't believe he has generated such kind of a craze! Anil Sharma is also asked the same question and he proudly says that even he has bunked college to watch films. The 'Three Wise Men' meanwhile surround Anil Sharma like excited kids surround Santa Claus on Christmas and can be seen mouthing their favourite dialogues from Genius and Anil gives a wide smile, as if he has just delivered a Baahubali.
If you thought Genius must have had a huge opening after seeing the said video, you won't be at fault. And it'll shock you to know that it collected a poor Rs. 0.65 cr on day 1! Happy Phirr Bhag Jayegi which apparently got 'crushed' by Genius had a far better opening at Rs. 2.70 crore. Genius had a very small growth in the weekend and crashed in the weekdays. The lifetime might just about reach Rs. 5 crore.
Anyone who'd see this video would also feel the 'Three Wise Men' have absolutely loved the film. But funnily, their game gets up when you see their actual reactions in a video shot by another Bollywood channel. Here, they can be seen admitting that the film is just about okay! Anil Sharma might have made a film titled Genius but in this case, he proved he's not one.
Watching this whole circus unravel was amusing but at the same time, even saddening. After all, Anil Sharma at one point was a force to reckon with. He directed Gadar – Ek Prem Katha which is considered one of the biggest blockbusters of Indian Cinema and is in the league of greats like Sholay, Mother India, Hum Aapke Hai Koun etc. Gadar – Ek Prem Katha, besides being commercially successful, was loved by one and all and even today gets good viewership on television. To see the director of such a fabulous entertainer make a pathetic flick like Genius is unfortunate but to see him resort to such tactics is even worse. Also, to see media acting in such a manner is a sad sight. A self-styled critic revealed in his review how he was invited by Anil Sharma to view Utkarsh's show reel. He explained that the acting was very poor but the members of the media also present there, told Anil that 'launda superstar hai'. This critic can't be entirely trusted but looking at the chamchagiri at the press show by some members of the media for Anil Sharma, it won't be surprising if this is actually true.
These filmmakers and their teams have such 'genius' ideas of saving their bad film. Why doesn't their mind work so well when they were scripting it? Then perhaps, they can let their work do the talking. As for the journalists who support such filmmakers for whatever reasons, stop this nonsense before the entire fraternity becomes a laughing stock!
BOLLYWOOD NEWS
Catch us for latest Bollywood News, New Bollywood Movies update, Box office collection, New Movies Release , Bollywood News Hindi, Entertainment News, Bollywood News Today & upcoming movies 2020 and stay updated with latest hindi movies only on Bollywood Hungama.