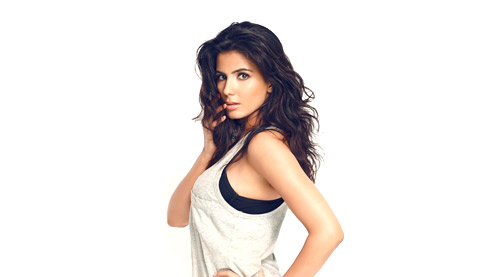 It's been a long hard struggle for the very talented Kirti Kulhari to come into her own. With director Aniruddh Roy Choudhury's Pink, Kirti has broken the silence that pervaded her career.
Says the young talented actress, "It feels overwhelming to be recognized for Pink. Surprisingly, all the frustration, angst of not being recognized for my talent and work all these years, has disappeared overnight. And, all I am left only with is gratitude and to finally be recognised with a film like Pink...the wait was totally worth it. Now, I truly believe in the saying "Every dog has his day".
Laughing at her canine comparison, Kirti recalls how she bagged Pink. "I was called for a screen test by Jogiji (casting director) one day out of the blue, and was told that it was a film being produced by Shoojit Sircar. I was very excited because I have really enjoyed Shoojit's films and characters in the past and believed Pink had to be something good. So, I auditioned. They called me back and I met the director, producer and the whole team and was given a gist of the story. The fact that it was a story of these three girls based in Delhi and a subject like this, I was more than willing to be a part of it. I really believed it was a story worth being told. It wasn't a tough decision to make."
When Kirti accepted the film, she didn't know the rest of the cast. "The icing on the cake was the news which was revealed to me after almost 15-20 days of being a part of the film, that Amitabh Sir going to be a part of it. That's how Pink happened to me and I happened to Pink."
Kirti says she poured her heart and soul into her character. "Falak, for me, was very interesting to play. Because, firstly, I had never played a character like this and, secondly, the emotional quotient of the character was very high for me and I knew I could do a lot with that. Also the intensity that Falak as an individual exudes…that was an added challenge for me. There were a lot of high moments for my character and my big breakdown in court scene although added later was the highlight for Falak's graph. There was simply so much to do for my character!"
Kirti has a lot to take away from the film. "My take on a woman's right to her sexual choices is the same as the film's. NO MEANS NO. It doesn't matter who is saying it, a friend, a stranger, your wife or a sex worker. It could be anybody. When you hear it, you respect it and you stop. Even before I did this film, I have never liked the idea of men staring at women and violating them emotionally, mentally and physically. I think it's sick. No one has the right to dirty someone's personal space in any which way. But, what has changed majorly for me after being through this journey called Pink is my reaction to it and my own attitude towards myself and those men out there. I do not let anyone make me feel ashamed of being who I am. I am no more uncomfortable with my own sexuality, my external appearance and the clothes I wear. And to all these men who look at me in a predatory way, I have the strength to shut them up when I feel necessary without blaming myself for the way they see me and choose to see me."
She feels it is unfortunate that women are still regarded in a particular way by certain kind of men. "Not just in our country, but, the majority of the world. Having said that, one can never generalize. There are always those wonderful men who help you re-establish your faith in their goodness every time it gets shaken. But, the issues raised and the points made in the film are absolutely relevant and the reality regarding women I believe is much worse out there and our film has dealt with the them in the most beautiful, non offensive, real, subtle and in an impactful way."
Kirti has had her own share of horrific experiences with predatory male attention. "I have and am sure most of the girls on this planet have had such ugly experiences while growing up and still go through it every now and then. It's disturbing, but, it's the reality and sooner we accept it, the better we can do something about it. I just want to say to all those women out there, do not let any such ugly experiences shadow the 'beautiful you'. I hope am not sounding too preachy, but, I truly feel this way and all that I am saying comes from my own experiences."
Kirti also feels the right for a woman to say 'No' must not be misused. "It's very situational. So, I must take this opportunity to also tell the women and girls out there, not to misuse this NO for your own fun and be responsible enough to use it strongly and when necessary. First, be sure of how you feel most importantly and, also remember, that there are times the other person has genuine feelings of love for you, and if you are not sure then lean on the side of no. Keep it simple and clear for yourself and the other person, always."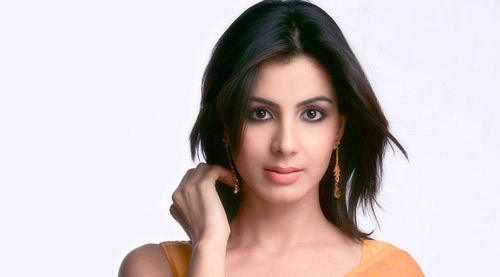 Kirti's character is shown to be in a relationship with a much older man. Kirti says she wouldn't shy away from such a situation in her own life. "I would do it only for love and without breaking up another relationship or family for it. I believe love has no bars, no caste, no religion, no age and, if it's all done for the right reasons and the purity of love, then, no third person should have the right to question it. But, having said that, it's a little too late for me. That ship has sailed. I recently got married."
Kirti looks back fondly on her bonding with her co-stars Tapsee Pannu and Andrea in Pink. "We are the 'teen-devis' and strongly bound by Pink and sisterhood. That's what brought us together and our friendship and love is here to stay. I love both of them and it's been the most amazing fun shooting for Pink in spite of the pain and suffering you witness in the film that our characters go through. Audiences now take our names in one breath. I hope it always stays that way."
The big breakdown in the courtroom for which Kirti is being rightly lauded, was not easy to perform. "That breakdown scene was a tough one. And, honestly, I didn't know how it would go. I knew it was probably the most important and a turning point in the film and that increased the pressure on me to perform it even more. I did my basic preparation of the lines, movement, the flow, etc and rehearsed it with Piyush Mishraji and Amitabh Sir a couple of times. But, as an actor, and as an artist, I always believe in something higher and something divine working through you, if you let it. And I always let it especially in this scene I called out for it, and it happened, magic happened, and, I am so grateful it did."
She will remain forever indebted to Amitabh Bachchan for the chance to work with him.
Says Kirti emotionally, "All the young actors in the film had a great bonding with him. We loved him and he loved us all. He was so giving and such a lovely person and a brilliant co-actor to be around. We were all blessed to experience him the way we did in Pink. He also invited all of us to his house for dinner. We had an amazing time. My character does share some very important and beautiful moments in the film with him and there was so much to learn from him, such as 'never take success for granted' and 'how to be a giving and caring person and co-actor'. I have too many reasons to be thankful forPink."
Pink has changed Kirti's life. "It has totally re-affirmed my faith in the power of cinema to transform. Cinema is a reflection of society and in most cases, has the ability to be a mirror and not just show the problems but also give solutions and help them reach a large number of people through faces and voices that matter. In this case, Amitabh sir is the voice that carries our message. Art has this amazing power and it's high time we used it for the right reasons in the right way,to make a difference."
The future seems bright for Kirti. "I want to be more careful about the roles and people I work with from here on. There are some interesting roles being discussed. Yes, I think Pink has changed many lives, including mine."
BOLLYWOOD NEWS
Catch us for latest Bollywood News, New Bollywood Movies update, Box office collection, New Movies Release , Bollywood News Hindi, Entertainment News, Bollywood News Today & upcoming movies 2020 and stay updated with latest hindi movies only on Bollywood Hungama.