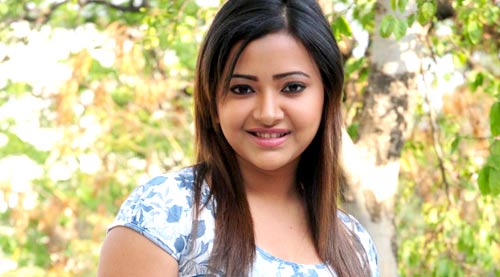 This week a shocking news flashed. A former talented child artist was caught in a prostitution racket in South. The visuals of the girl walking out of the hotel with her face covered brought back her innocent face flashing across the screens. The initial knee jerk reaction was to snigger and her news links were being forwarded. Even if it was for a second, the thought of commenting about the degeneration of the said girl and many on the entire generation did not escape us. But seldom did few note that while we took high ground on the morality of the actress, no one seemed to be bothered that the man involved was nowhere to be seen or named. Why was his identity hidden? If that actress was soliciting, that man was also a party to the same crime. Why his name has not been flashed like that of the girl? For all you know he also could be an actor, politician or a businessman. He might have not been a celebrity but he also deserved to be shamed like the woman in question.

The initial statement of the actress was that she had indulged into prostitution to finance her living and also in the same breath she said "Why point fingers at me? A lot of other heroines do it too." This statement of hers confused me. Was this girl remorseful or in that wake she was defensive or we as a society wanted this girl to sound remorseful. Likewise few directors jumped on to say that they would cast her in their next project. Was the mad rush to cast this girl whose pictures might be lying in every production office because she was caught in a sex scandal or was it a dash of pity party? Because these men felt that since she was caught in a prostitution racket, it was a cry for help.

From here on, I might sound cynical, but so be it. Every day thousands of girls come to Mumbai in search of fulfilling their celluloid dream. They toil hard; they strive for an expensive survival in this tinsel town. To be an actress maintaining a said lifestyle is a need and for that, these out of job actresses manage the feat commendably. I have never heard that just because I could not meet the rent, I decided to solicit from any struggling actress. My whole point in sounding this cynical example is that where a section of the film industry is sympathetic to this actress's woes, a majority of the nation believes that most of the girls who are trying in the film industry are into prostitution. All of us from this industry know that this is not true. Actresses come from good families and toil hard and strong but never break into flesh trade, in the hope of some fast cash. This actress got into it because it was her business. She just wasn't into soliciting. She had earlier been captured in a sting operation in a blackmailing event. It was cut and dry for her. She was a talented young child artist; she grew up, roles dried up. In the wake of earning hard and fast cash, she not only gets into prostitution, but also into blackmailing. Many girls have turned this into their profession. This has become so rampant that a term has been coined for this kind of fraud, it is called "honey trap". They trap men with money and position. It may be through messaging services, Facebook or seduce them to bed. Once the man believes that this girl is madly in love with him, the girl starts to play the game of extortion and blackmailing. Where the woman is in it to satiate her greed for money, the man is in it to satiate his debauch lifestyle and perversion. The girl blackmails because for her, a man was perverted and stupid enough to be fooled and in the end in most cases the man ends up paying, after months of handling and dilly dallying or otherwise the girl screams rape. But the end story is neither party is a victim because they both were in it, knowing well the ramifications of their act, neither can be the man be called fooled in love nor the woman a damsel in distress. It was a business for the woman while it was perversion for the man. They both got their karmic pay off.

Tagging this said actress as a damsel in distress puts thousands of struggling actresses in this city in wrong light and also, it does fuel the evil minds of those girls who are master honey trappers because for them there can't be a better break than this. If your heart really bleeds for sex scandal victims, instead of casting talented actresses after they have been caught in sex scandals, cast talented girls before they become prostitutes.
BOLLYWOOD NEWS
Catch us for latest Bollywood News, New Bollywood Movies update, Box office collection, New Movies Release , Bollywood News Hindi, Entertainment News, Bollywood News Today & upcoming movies 2020 and stay updated with latest hindi movies only on Bollywood Hungama.