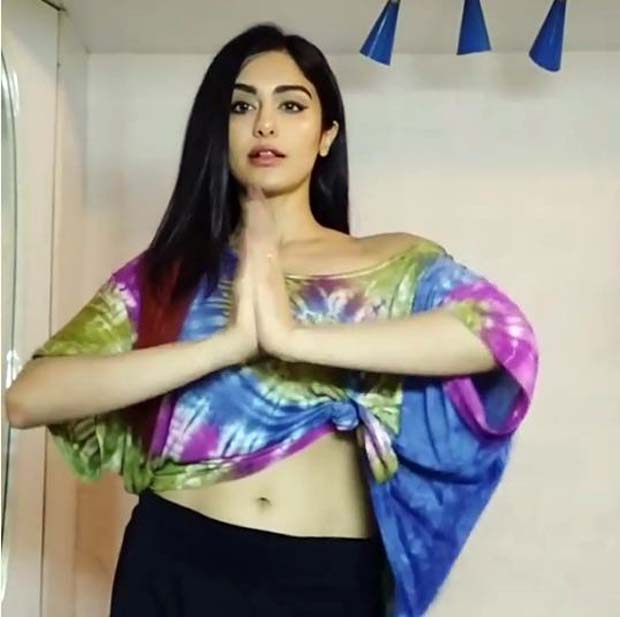 >
Adah Sharma might not be doing too many films, but she ensures that she stays in the news, that too for the right seasons. Just few weeks ago, the actress shocked everyone with her sizzling airport look that went viral for the right reasons. It was surely the hottest airport look of the year. Scan through her Instagram handle and you'll realize that her posts are quite sexy and accompanied by great captions too. It's no wonder that she already has 1.2 millions followers on the photo sharing website.
A few days ago, she posted a sizzling video that caught our attention and should catch yours too. It shows Adah Sharma showing off her dance skills called 'tutting' that involves intricate movements of the fingers. She is wearing a wonderful and colourful top and she can be seen tutting to Ed Sheeran's famous song 'Shape of You', the choreography she learnt from Dytto, an international dancer's video. She calls the video, "Geometry lesson for the day" and reasons that tutting is after all about the angles! The short video is terrific as Adah Sharma is seen tutting perfectly. Also check out the way she shakes her body in the end and it's quite a sizzling visual!
On the film front, Adah Sharma was recently seen in Commando 2, in which she was seen in a great, sexy avatar with Vidyut Jammwal.