Aamir Khan, Salman Khan and Shah Rukh Khan comprise the holy trinity of Bollywood. Their popularity, clout and mystique are UNMATCHED. They are brilliant entertainers, yes all three of them but lately, Aamir has emerged to be the most powerful among them for the kind of movies he does. Undoubtedly  he has gives us an unforgettable movie every year which is fit to be archived in the list of best films Bollywood has ever produced but do you know that Aamir had a bit of a tumultuous start in the nineties? Well, any Bollywood buff would know that Yash Chopra's Darr was a turning point for Shah Rukh Khan but Aamir Khan was the first choice of the filmmaker. SRK's villainous act put him on the map but originally the Thugs Of Hindostan star had said yes to the script and had even started filming for it.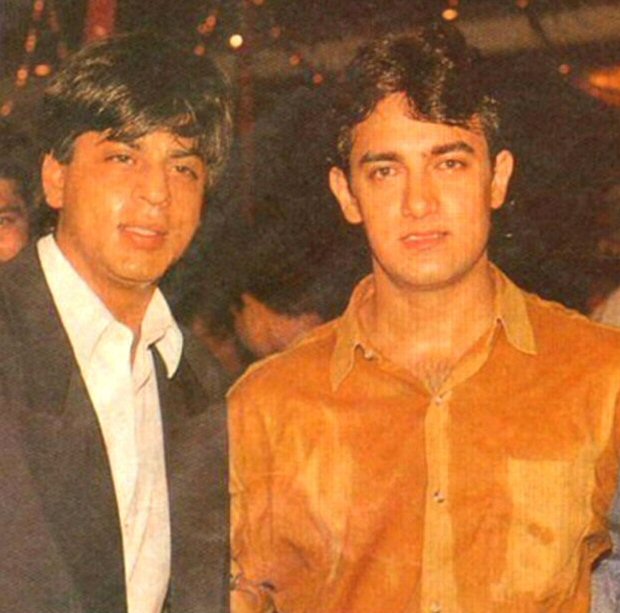 A film magazine of the early nineties had even published a story about how Yash Chopra had cast Juhi Chawla, Sunny Deol and Aamir Khan for the movie and the cast and crew had started shooting in city's Rajkamal Studios. The news article also revealed that the movie was to be previously titled: Darr – A Love Story but the YRF head honcho changed his mind because it was sounding too similar to 1942: A Love Story.
In a candid interview once, Aamir revealed that he wanted to do Darr but was thrown out of the film because he asked too many questions. Aamir's loss is SRK's gain. What say guys? Anyway a lot of water has flown over the bridge and now, and actors have now become superstars and have developed distinct styles of cinema.
Also Read: Aamir Khan wants to expand the Paani Foundation and this is his plan
BOLLYWOOD NEWS