Would you say that mentioning, to someone who has not watched Sholay, that, midway, the Thakur's family is massacred by Gabbar Singh, is a spoiler? That too when the film was not a suspense or mystery thriller? Well, then, what's the fuss about revealing in reviews or elsewhere that Disha Patani "dies" midway in Baaghi 2?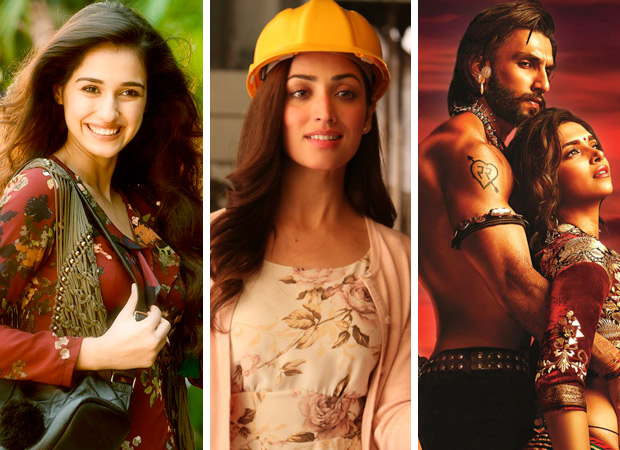 And we are not saying it in isolation either. Disha has had just two Hindi releases to date (excluding her South work and Kung-Fu Yoga), and both in the latest release and in M.S. Dhoni: The Untold Story, she died midway and the film became a hit. In all fairness, we need to warn her that, in an industry where the credo is "Anything for a hit", she might be inundated with such 'dying' roles now for her films' 'livelihood'!
Death can be a morbidly coincidental phenomenon in our cinema: Yami Gautam "passed away" in Badlapur and Kaabil, her best-known films after Vicky Donor. She recovered from near-death in Action Jackson and the film became Prabhu Dheva's only Hindi directorial flop.
As a quirky add-on, Sushant Singh, best known for his villainous performances, usually dies in his films and laughed when once asked why he chose such roles. "Wait! I am doing films in which I live on!" he had said more than a decade ago. The long list beginning with his debut film Satya¸ extends to Kaun?, Josh, Jungle, 16 December, The Legend Of Bhagat Singh, Dum, Darna Mana Hai and many more down to Hate Story 2.
Very few are aware that real-life lovebirds Deepika Padukone and Ranveer Singh have never had a happy love story and marriage on screen, and that apart from their Sanjay Leela Bhansali trilogy, even Finding Fanny (2014), in which Ranveer Singh plays her husband and dies at the wedding party itself. In Goliyon Ki RasLila—RamLeela, both 'died', they barely had a happy time in Bajirao Mastani before his 'death', and in Padmaavat, Ranveer never gets to so much as see his obsession, Deepika, before she commits 'jauhar'. The three Bhansali films were successively bigger hits.
And that leads us to another element: real-life lovebirds seem to be jinxed as star-couples for ages now, a few films as exceptions proving the rule—like the Dilip Kumar-Saira Banu Gopi, which was followed by the flop Sagina and the also-ran Bairaag. Even Saira's cameo in Duniya was not lucky for them.
Rishi Kapoor-Neetu Singh never had a release after their marriage, and after their wedding was fixed, Dhan Daulat released 11 days before and lost all the dhan daulat for its makers. When they came back as character artistes together, there was nothing spectacular from them, though Love Aaj Kal (with Neetu in one scene) and Jab Tak Hai Jaan were average successes and were top-lined by leading contemporary names.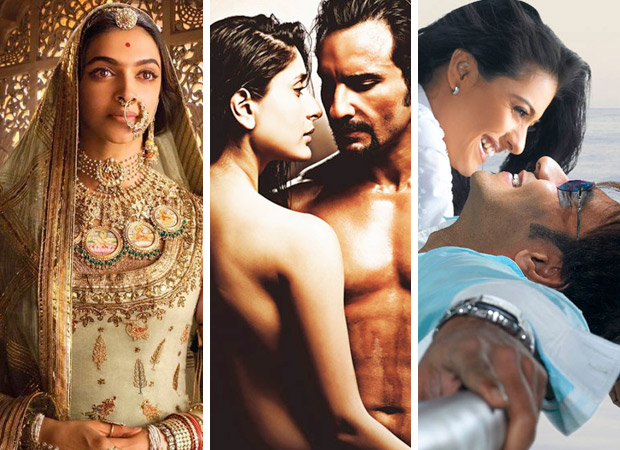 And with the exception of Ali Baba Aur Chalis Chor, which was a unique A-grade fantasy film inspired by The Arabian Nights, not a single one among 10 Dharmendra-Hema Malini movies made the box-office grade after they wed each other! As for Rajesh Khanna-Dimple Kapadia, their sole film Jai Shiv Shanker, produced by Khanna himself, did not even reach the theatres after completion!
Yes, as a pair, there was a spectacular exception in Amitabh and Jaya Bachchan, whose Abhimaan, Chupke Chupke, Mili and Sholay were all hits after they married, probably highlighting the anti-superstition axiom that good films work, no matter what.
So were bad films the real issue then? Yes, of course, but the overall results fuelled a scare factor in a superstitious industry. People even attribute the success of Jab We Met to the fact that Shahid Kapoor and Kareena Kapoor split just weeks before it hit the screens! Later, Saif Ali Khan and Kareena Kapoor (Kurbaan, Roadside Romeo, Agent Vinod and even Omkara where they never romanced, and Happy Ending with Kareena in a cameo) got only flops.
Significantly, before the successful Pad Man, (which, however, failed to reach the 100-crore mark and broke Akshay's foolproof record in that department since early 2016), every film officially produced by wife Twinkle Khanna (Action Replayy, Khatta Meetha, Patiala House, Tees Maar Khan) failed at the box-office. And Ajay Devgn-Kajol never managed a hit in the films they did post-marriage.
And so, to come full circle, on-screen romance failing seems to b a compulsion for films with real-life couples like Ranveer-Deepika and Tiger-Disha succeeding big-time!
Seems like there is a choice for real lovebirds: that people will love your films if your reel love lands in trouble!
BOLLYWOOD NEWS