Exactly a week ago, Jaane Jaan dropped on Netflix and ever since, the internet has been exploding with feedback, particularly with regards to the ending. The Kareena Kapoor Khan-Jaideep Ahlawat-Vijay Varma starrer ends on an abrupt yet fascinating note. Sujoy Ghosh, in an exclusive interview with Bollywood Hungama, spoke about it and a lot more (WARNING: Spoilers ahead)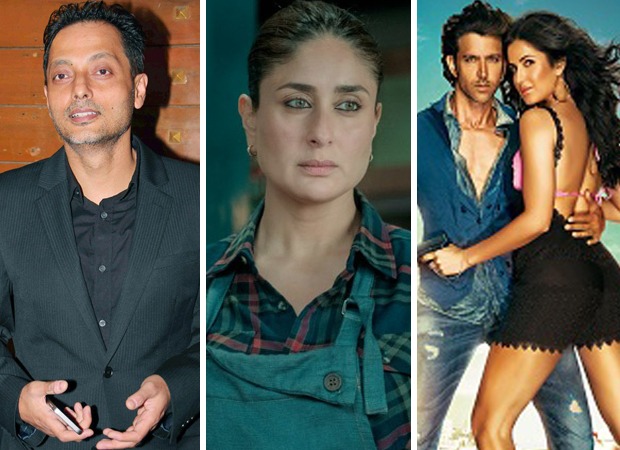 EXCLUSIVE: Sujoy Ghosh BREAKS silence on the abrupt yet fascinating ending of Kareena Kapoor Khan-starrer Jaane Jaan; opens up on writing Bang Bang: "In our dreams, we never thought that Hrithik Roshan and Katrina Kaif would come on board"
What kind of feedback have you got for Jaane Jaan? Are you happy with the response?
Yes. The word has spread out and I have been getting calls from all over the place. This has happened with all my films. It is the audience that has carried the film (and made it a success).
I haven't read the book from which Jaane Jaan was adapted (The Devotion Of Suspect X). But from what I understand, the murder victim in the book was not a cop. Is that correct?
Yes.
That Ajit (Saurabh Sachdeva) was a cop added to the tension…
Exactly. If a police officer has disappeared, then there definitely would be an enquiry into it. A lot of people go missing and nobody gives a sh*t about them. But we felt the need to adapt in such a way that if Ajit went missing, then there will be people who would come and look for him.
Viewers never come to know where Naren Vyas (Jaideep Ahlawat) hid Ajit's body…
Naren was very clear – 'Ya fir hum khud problem ka solution dhunde, ya fir kisi ke bataaye hue solution ko maan le'. So, if you want to find (the body), you look for it or you accept the solution that is presented to you. If you see, the police believe that they found Ajit's body and the law sentenced Naren for it.
Of course, but that's not what happened. Viewers want to know where is the body…
Yes, and that's good. The purpose of a film is to make you think. The book made me think and made me ask a lot of 'why' questions. So, I wanted to pass it on to the audience. Hence, socho!
After 'Katappa ne Baahubali ko kyun maara', it's 'Naren ne Ajit ki body kahaan chhupayi' that is puzzling the audiences!
Everywhere I go, people stop and ask me, 'Body kahaan hai?' (laughs)! It's good fun. And that's what art is all about, whether you make it a painting or book or sculpture, unless people talk, kya faayda?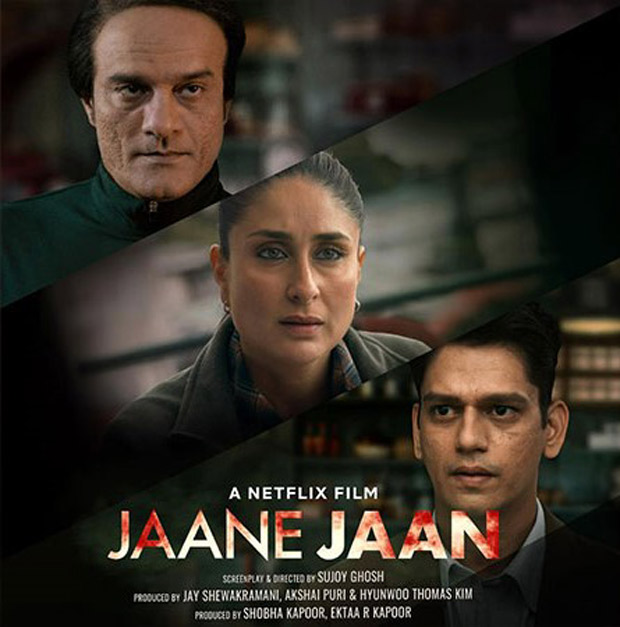 Naren was depressed and dedicated to mathematics. Did you ever think of a back story for him?
Absolutely. You cannot create a character without it. If you look at Naren's character, he took to his academically-inclined parents. You have to delve into his parents' principles and why they named him Naren. When I went back, I found that Naren's parents were followers of Swami Vivekananda. Hence, he was named after Swami Vivekananda (whose real name was Narendranath Dutta). In fact, he tells his student 'Apne aap ko upar karo, duniya tumhare liye neeche nahin aayegi'. This is a quote by Swami Vivekananda!
Besides naming the film on a classic old song, you used a lot of retro songs throughout the film. Even your first film, Jhankaar Beats (2003), was a tribute to R D Burman but this goes one step ahead…
It was not intended as an ode. I feel music helps me design a film very nicely. Also, music is very comforting to people. Anything that you recognize anywhere will always give you comfort, whether it's music or momos! It's my job to serve the audience and I like the audience to be familiar with things. That's how I perceive it.
The scene where Naren and Karan (Vijay Varma) indulge in dojo is intercut with them talking after the session. The editing by Urvashi Saxena is slick and it's rare to see something like this in a film. Was it planned in advance or did you think to go for it in the post-production?
It was there in the script. Whatever was there on the script, you see it on the screen! It's only when I write that I can talk to the concerned people and explain my vision. Had we not planned it in advance, the intercut wouldn't have had a rhythm. To get the rhythm, we had to design it. It required a lot of work but then what's the point of me being a filmmaker if I can't try something new?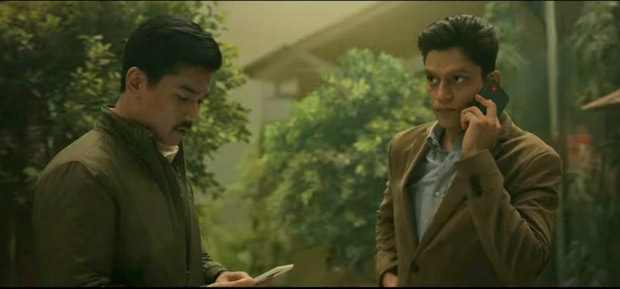 Technically, the film is top-class. Even the colour tone you have used in the dusk scenes is unique…
But that's how the hue is in Kalimpong. Shaam ke waqt ek ajeeb sa 'haldi' spread ho jaata hai wahaan! On OTT, you are competing with global products. It is a precondition that you need to have good content. Once that is achieved, we need to ensure that our film matches global standards where the sound, the edit, the cinematography, VFX, sound mix, background score etc, have to be palatable. The work done in the West on OTT, for instance, is supreme. Hence, I have to keep that in mind. Today's generation might say 'I have seen better action sequences in the games I play'. Toh yeh sab dimaag mein rakhna padta hai and at the same time, we cannot go beyond the scope of the script. You can't do a Mission Impossible-level action in a film like Jaane Jaan.
True. The scene where Maya (Kareena Kapoor Khan) and Tara (Naisha Khanna) murder Ajit is realistic and very gripping…
That was a tough sequence.
Why do you say so?
When we write a scene, we need to have a reason for everything. The toughest thing in the whole scene was the coil water heater! Now, how do I get a f**king water heater in the middle of the seating area? Woh toh bathroom mein rehta hai na. So, we had to start from Scene 1 where we had to show that this girl left the heater in the water due to which the heater got spoilt. Hence, she comes out holding the heater. As a result, the heater comes in the whole play. Then, you don't feel 'Heater kahan se aaya?'. In other words, I had to start in scene 1, so that you are okay with seeing the heater in the living room in scene 50!
There's a demand for Jaane Jaan 2. Your thoughts?
We'll see. Right now, we are all in a happy stage. We all want to be a little happy right now. Fir kaam chalu karenge.
How about bringing in Gaitonde from Drishyam as distant cousin of Mhatre to investigate and find Mhatre's dead body a food for thought or Hrithik Anand kumar from super 30 as antidote to Jaideep to solve his second equation while finding body of mhatre.. Sujoy universe

— Amrut (@amrutp) September 23, 2023
You reacted with laughter when someone suggested that Gaitonde from Drishyam can be a long-lost cousin of Ajit and he can come to investigate the latter's death in the sequel. The person also suggested that fellow academician Anand Kumar (Hrithik Roshan) from Super 30 can join hands with Naren! A lot of theories are already being made…
Yes, that's the best part. On Reddit, there are millions of discussions. Also, I love the book. The last thing I wanted is to be disrespectful to it. In fact, Mr Keigo Higashino (the author) is happy (with my adaptation). And that makes me happy.
Have you thought of doing a film with Amitabh Bachchan? It's been a while…
The day I have a script, I'll jump. Sir is always on top of my list.
He said in an interview with Bollywood Hungama in May 2012 that he was sceptical to sing 'Ekla Cholo' in Kahaani (2012) but he trusted your conviction…
That was a time when I was down and out. He stood by me. He was a huge pillar of support. He was like Mount Everest towering over me. He told me, 'Tell me whatever you want'. He sang the song and did the voiceover as well for Kahaani. When you see somebody is a bigger human being than a mega star, it is heartening.
Has he seen Jaane Jaan?
I hope so. I have to call and ask him.
You adapted Satyajit Ray's Anukul for a 2017 short film and have expressed a desire to adapt Rabindranath Tagore's Kabuliwala. But since you excel in crime dramas, have you ever thought of making a film or series on Feluda, the detective series written by Satyajit Ray…
I would love to adapt Anukul into a feature film. It's a timeless story. Some stories I know how to adapt. Anukul is one such story. The reason I can't adapt Feluda is because it's too iconic for me to mess with. Hence, I am a little hesitant. Being a Bengali myself, every time I imagine Feluda speaking in Hindi, I decide to step back!
But in today's times, subtitles come to the rescue. We all have enjoyed Squid Games, Narcos, etc though they were not made in English. Hence, Feluda can be made in Bengali…
True. But still, Bengali mein Feluda karna bahut danger hai. If I don't do justice, people will hang me or tie me to a tree and stone me to death (laughs)!
Very interestingly, one film that stands out in your filmography is Bang Bang (2014)…
That was all thanks to Sid (Siddharth Anand). Sid is a brother. We should write more Bang Bangs!
It was quite unexpected to see your name in a big-scale action film…
(Smiles) Yes. Suresh Nair and I wrote it. And we genuinely had a lot of fun. Sid got a superb cast together. In our dreams, we never thought that Hrithik Roshan and Katrina Kaif would come on board.
Also Read: Vijay Varma opens up on his first on-screen dance with Kareena Kapoor Khan in Jaane Jaan; says, "When Kareena Kapoor Khan asks you to dance…you dance. That's the rule"
BOLLYWOOD NEWS - LIVE UPDATES
Catch us for latest Bollywood News, New Bollywood Movies update, Box office collection, New Movies Release , Bollywood News Hindi, Entertainment News, Bollywood Live News Today & Upcoming Movies 2023 and stay updated with latest hindi movies only on Bollywood Hungama.