Actor Arjun Kapoor, who had been in quarantine since March amid the pandemic, returned to the sets in September when he was diagnosed with COVID-19. The actor then underwent self-isolation and took utmost care of himself before he fully recovered and returned to the sets of his film which stars Rakul Preet Singh. The cross-border love story is currently being filmed in Mumbai. Meanwhile, the actor signed a pretty interesting gig.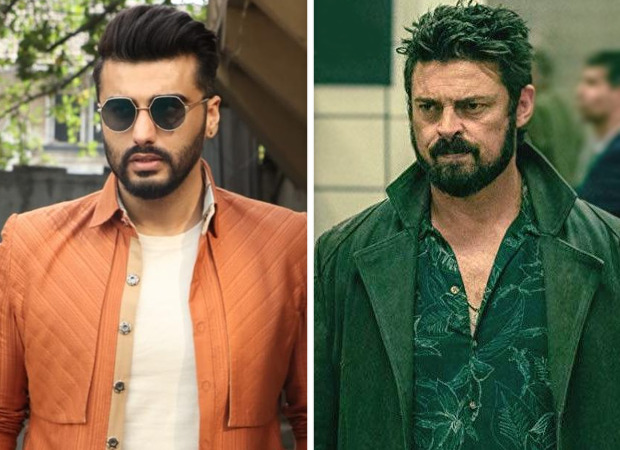 The actor was recently roped in to do the Hindi voice over for the popular superhero satire series The Boys on Amazon Prime Video. The actor will voice the character of Billy Butcher played by Karl Urban.  Lauded for being unabashed and unsubtle, The Boys is glorious dark-comedy fantasy series based on the comic book series of the same name by Garth Ennis and Darick Robertson.
Based on The New York Times best-selling comic by Garth Ennis and Darick Robertson, The Boys was developed by showrunner Eric Kripke (Supernatural), who also serves as writer and executive producer. Joining Kripke as executive producers are Point Grey Pictures' Seth Rogen (Preacher), Evan Goldberg (Preacher), and James Weaver (Preacher), Original Film's Neal H. Moritz (Prison Break) and Pavun Shetty (New Girl), as well as Phil Sgriccia, Craig Rosenberg, Rebecca Sonnenshine, Ken Levin and Jason Netter. Ennis and Robertson also co-executive produce along with Michael Saltzman.
Arjun Kapoor exclusively spoke to Bollywood Hungama on the recovery process after his COVID-19 diagnosis, what the new normal on the set is like and what excited him about The Boys that led him to take up the voice-over project.
How are you doing Arjun? The recovery from COVID-19 must have been a little tough.
Firstly, thank you for asking. The recovery was tough. It was unique because there is no reference point. It's not like you've had it before or know too many people who've had it. So, at the end of the day, we have to live and learn with every passing day. Anshula and I had to combat it of course. Dealing with it daily you also realize you cannot take it lightly, because the Sunday I discovered I was positive, I was feeling absolutely fine. I was really ill on Monday, a little less on Tuesday and I was fine by Wednesday. But then, the recovery continued for almost a couple of weeks. Even today I am still taking it one day at a time because the doctors have always maintained that I should be careful in rebuilding my fitness and stamina. So, it is one day at a time. My recovery's going really well, thank you for asking.
Isn't it exhilarating but also a little nerve-wracking to do voice over for a series like The Boys that has been become a huge rage around the world?
I was really excited when I was told about it because I'd love the show especially The Boys, Billy Butcher, Karl Urban's interpretation of it, and how big a success the show has become over the last couple of years. It has achieved cult status and has been renewed for three seasons already. The nerve-racking bit came on the first day when I got into the dubbing studio and realized that first I have to match the man's performance, because it is very unique and cool, and second, I have to do in a different language. There are a different rhythm and pattern in Hindi. There are so many things that you speak in English that you cannot really pull off in Hindi plus you also appeal to a different audience, so you need to make the dialogues as punchy as possible for that audience. The nerves came in a bit later, while the excitement was always there right from day one.
When the offer came to you to do voice over for Billy Butcher, what were first thoughts?
As I said, the first thought that came to me was 'Wow, I get to be Billy Butcher in my own unique way.' I love the show, so it was something that was overwhelming and a fanboy moment for me and I was very excited about it. Eventually, reality hits you the moment you get into the dubbing studio and you realize that it's 16 episodes where you can't just come in and it's your own performance that you need to work on and replicate to a certain degree. Because jab actor khud film karta hai toh he knows his rhythm and pattern and a few trial and error takes place before you hit the spot emotionally. But here, there is such a layered show there is humor, angst, wit, sarcasm, a brooding sensation of somebody who's been wronged. There was so much to put into one character in a different language, but yet make it universal which was very exciting. My very first thought was that was it is such a well-rounded arc to a character, let me have fun with it.
Eric Kripke is the creator of the popular series. But, before that he created a universe with Supernatural that was the complete opposite of what The Boys is. Have you ever have had a chance to watch any of his work?
So, I guess I would have to say Supernatural was something that I saw fleetingly while growing up. It wasn't something that I was fully into. But Boys was something I was into way before it actually hit cult status. I remember reading a few reviews and deciding to watch it the day it came out because I found the dichotomy really interesting where the heroes are the villains and the villains are the heroes. But yeah, for me The Boys, I guess, is his best work even without me seeing all of it. It sounds a bit strange, but it's just a spectacular show and it's done something amazing in making you question what is right and what is wrong.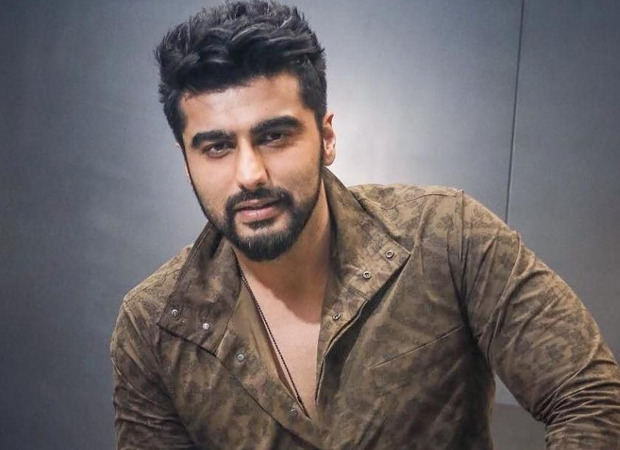 Karl Urban is such a phenomenal actor and some of his work is truly memorable just like The Boys. But, his character also exudes so much hyper-machoism through this character that it can sometimes get too taxing for someone to consume a show like this. Don't you think? Also, since the show has so much gore and violence, has it gotten to you, or were you okay with it?
So, consumption on a digital platform has a lot to do with your personal choice. I think digital is a very personal medium. The hyper-machoism and gruesomeness of the show and the violence, the tonality is chosen is because you're appealing to people who enjoy it. It's not so much of a show for family viewing, it is more personal. It appeals to more like-minded people who enjoy the gore. I've noticed that sometimes you think you don't enjoy a tone. It might be slightly hyper-macho or too violent, but as you watch the show you realize that there is context, consistency, and things that are not just done for effect. You get okay with it and you accept it. I mean, it's almost like you meet a person who is different from what you normally meet, but then eventually you enjoy the roughness on the edges as well. Having a character like Billy Butcher, Karl Urban has made the character rough around the edges. The show overall is thematically and visually very intense and, in your face, and I think that's the attitude of The Boys that is there in the grammar of the way it is made, shot, and performed.
Were you someone who binge-watched The Boys or did one episode a day?
I binged watched season 1 in one go. I got lucky I got to see season two because I dubbed it. I used to come in and watch 20 minutes and a chunk and just be happy about the fact that I'm getting to watch it before the world. I had a blast watching it and then I had a very tough time dubbing it on most days because I used to just be so happy about watching that I wanted to watch more. I just wanted to get done it the dubbing really fast I so that I could end up watching more.
Since it is being dubbed in Hindi, Tamil, and Telugu, don't you think India has become a huge market for foreign OTT shows that and the demand for having them in the local language to reach a wider audience?
It's interesting because I guess this is the first time; somehow nobody thought of it and Amazon Prime Video actually thought of doing this for The Boys. I think it's very well-suited for Hindi, Tamil, and Telugu. India is a huge market for all sorts of entertainment and consumption because of the fact that we have more mobile phones than toothbrushes in the country. People are always on the go and always want to watch more stuff. Language is a barrier sometimes for you to enjoy a show that you've heard good things about. If I can give it to you with subtitles, it suits some people. I give it to you with language that makes you feel like it's your own, it becomes more universal and more palatable to a wider audience. So why not? India has so many languages that sometimes you have to play to the gallery and understand the market and work around it. So, kudos to Amazon and the team of The Boys for taking the step. I think it's going to pan out to be something positive in the future.
How do you encapsulate emotions and how you make the character, in a way, your own?
I think when it came to playing Billy Butcher; the emotions are already presented to you. You have to just feel them honestly in the moment when you're recreating it. The character is so well defined by the writing, by the performance. For me, choosing to do it in Hindi allowed me to kind of bridge the gap of communication eventually because of the way Karl Urban smiles, smirks. the way he has angst, the way he exudes physicality, which I don't. I just I get to stand behind the mic and pretty much replicate his emotion in a different language. He made my life much easier in the sense I just had to hear what he said in English and try and give it the best form of emotion possible in Hindi which is kind of challenging. Yes, it may be so, but his performance is so full that I didn't have to think about what does he mean when he says this, or what did he do this for? It was all the layers that came popping out for me because of how good his performance was.
Lastly, since you have gotten back to work now, how has been the new normal on set?
The New Normal is, well, I guess, you guys have seen enough pictures to know lesser people, slightly slower work, being careful and taking precautions, going away in bubbles and shooting a film in the flow versus taking breaks and shooting shorter schedules. It's interesting, different, and unique. God willing when things go back to, dare I say, the old normal where fear and anxiety go away and we as just a generation become more aware of taking care of our surroundings and ourselves. It's been a tough 9-10 months now and I hope we learn out of it. If there is a new normal, it's not so much about the masks and the sanitization, it's also about the mentality and realizing that we were running on a treadmill. Maybe we just all need to slow down, walk a little, and embrace the fact that there are many variables when we are planning lives. We should just take it one day at a time and enjoy ourselves.
BOLLYWOOD NEWS
Catch us for latest Bollywood News, New Bollywood Movies update, Box office collection, New Movies Release , Bollywood News Hindi, Entertainment News, Bollywood News Today & upcoming movies 2020 and stay updated with latest hindi movies only on Bollywood Hungama.