It is astonishing how upbeat Deepa Mehta keeps the mood of what could easily be a harrowing tale of self-doubt and abuse. Sirat Taneja faces enough of the darkness that surrounds her life with bravery. This documentary, titled I Am Sirat, keeps to the bright side of the road that Sirat has chosen. Sirat is chirpy and provocative, and she burst intermittently into rumbustious Bhangra dances which she shoots on her smartphone, quite smartly, I might add. At her workplace, everyone seems to like her. She has friends, and she has, giggle giggle, lovers.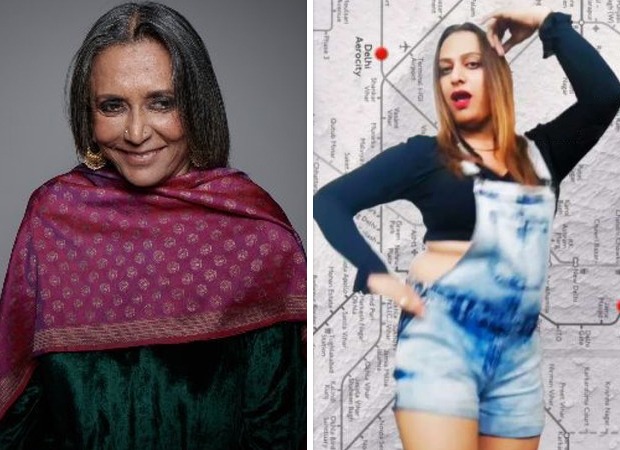 Deepa Mehta on her documentary I Am Sirat, "Sirat's constant optimism and hope in the face of every challenge drew me to her"
Yes, there is pain, suffering, anger, humiliation in Sirat's world. But even when she talks of the boyfriend who used, abused and discarded her, she doesn't synthesize sobs with her anger. It is all a part and parcel of her karma, and she accepts her life as such. In this exclusive interview Deepa Mehta discusses what drew her to Sirat's story of her dual existence.
Deepa, I've known you from the beginning of your illustrious career. The quality that most defines your cinema is compassion. Is that what drew you to Sirat's story? How did you gain access to Sirat? How and when did this project crystallize?
I met Sirat during the shoot for Netflix's Leila that I directed 5 years ago. She played the role of a transgender guard. I, like many of the cast and crew, was really taken in by her enthusiasm, honesty and desire for exploration. We bonded during the workshop and on the set of the series and have kept in touch since then.
When did you decide to make the documentary on her?
Last December, Sirat visited me when I was in Delhi. Out of the blue while talking to me about her life, Sirat asked me if I'd consider making a film on her and the duality of her existence. Intrigued, I asked her why. She said her mother really cares about what society thinks and that this film might show her how others accept Sirat as a Transwoman. And hopefully seeing this societal acceptance, her mother would finally embrace her as Sirat. This really moved me, so I said I would think about it. After a few days and much thought, I felt the documentary would only ring true if it was through Sirat's lens. That is, if SHE was the narrator of her own story and I, the objective lens that recorded the arc of the story she wanted to film. That's how our collaborative non-scripted feature I Am Sirat started its journey.
How much time did you spend with Sirat and what was the quality in her that resonated the most with you?
Over the past 5 years, Sirat and I kept in touch over the phone and in person during my visits to Delhi. So, we developed a close bond. In fact, she now calls me 'Ma'. Her constant optimism and hope in the face of every challenge she faced that drew me to her initially had compounded through time. In the present, I can resonate with her need to belong. My need, of course, very small in comparison to hers as a Transwoman trying to gain the acceptance of her family. But despite the dual life she's forced to lead weighing on her, she always has a smile on her face. Besides I love the fact that she's tough and never gives up fighting, cajoling for who she is: a proud Transwoman.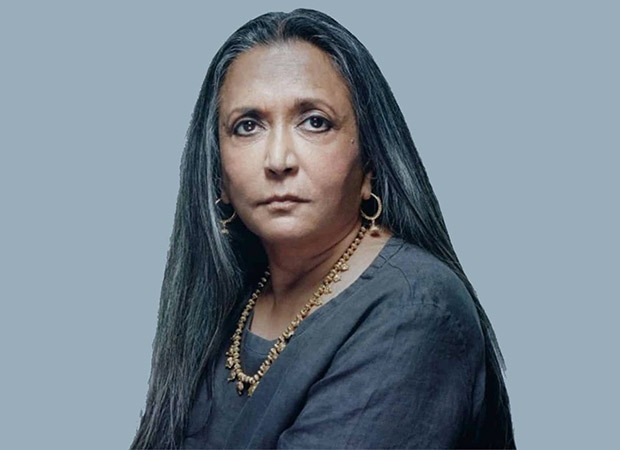 Transgender rights are still far from being realized in India? By putting Sirat's story on the global map, do you hope to create awareness of trans-rights?
Sirat opened an important door of perception for me by letting me into her life. I hope the film does the same for audiences. I hope they are reminded that humanity is what the world needs, not discrimination. And I really wish others caught between duty and self-determination can find courage through this film and through Sirat. Because, as she says, "We must first belong to our own hearts".
I found the dual nature of Sirat's existence quite interestingly extended into the dual format of filming Sirat's story?
As I mentioned, right from the beginning it was very important that Sirat control her own narrative. Shooting on smartphones was an obvious choice because that's what Sirat is comfortable with as she records her life on her phone and creates reels for Instagram. That's why she shot herself vertically, as she would normally. I recorded her horizontally as the facilitator of her story, so we could see the world around her as she documented herself. I also wanted to make sure she had the privacy and room to be vulnerable. Shooting without a camera crew created that environment. Using her phone, we could see Sirat's world through her lens the way she wanted us to see it.
In Fire, you had addressed a lesbian theme?  Is it easier now to make a film on a queer theme than it was back then?
In some ways, the world has become a more open space for such films, with increased dialogue within society for them. And technology has made this dialogue so much more accessible, creating more awareness. But there is also a lot more discrimination that has come with opening up dialogue with the world. So, I'm not sure if things are easier. But there is certainly hope.
Moving away from Sirat, have you been able to watch any recent Indian films? Which ones have you liked?
Nandita Das's Zwigato and Darlings, I was, well enchanted by. There are some films I am looking forward to seeing. Kanu Behl's Agra comes to mind as well as 12th Fail. I was hugely impressed by Kohraa and Jaane Jaan on streamers.
As an independent filmmaker do you find it difficult to make your film the way you want to?
Not really.
BOLLYWOOD NEWS - LIVE UPDATES
Catch us for latest Bollywood News, New Bollywood Movies update, Box office collection, New Movies Release , Bollywood News Hindi, Entertainment News, Bollywood Live News Today & Upcoming Movies 2023 and stay updated with latest hindi movies only on Bollywood Hungama.