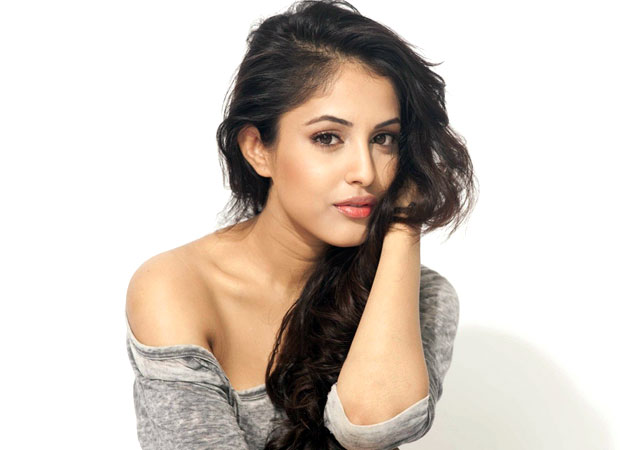 Harvey Weinstein has turned out to be a topic in himself and while one waits to see where do accusations around him ultimately lead to, the fact remains that more and more industry folks are opening up to the conversation. Priya Banerjee, a relative newbie in the industry who was first seen in Aishwarya Rai Bachchan's Jazbaa and would now be seen as a leading lady in this week's release Dil Jo Na Keh Saka reacts when asked if as a newcomer in the industry, she has heard similar stories as well.
"I do get this question a lot but you know, I have never experienced it," says Priya, "I meet a lot of people and deal with them. There are girls who have had bad experiences too which is quite disgusting. Especially for those who come from outside the industry, this does happen but fortunately I have been lucky that way."
On a lighter note she adds, "May be someone has been hitting on me and I have not realized it, so it kind of works for me. I hope that in the future too it stays that way. But yeah, I do hear stories; it is very common where people ask for favours in return for work."
In her upcoming film Dil Jo Na Keh Saka, Priya is playing a young ambitious girl who is trying to find a mix between career, friendship and love. Guess she must have managed to relate to it. "Personally, to a certain extent, yes," she says, "This girl is very ambitious who comes from a small town and though I come from Canada, I can relate to it. Moreover, to be wearing salwar kameez and sarees was so nice too even though we were shooting in minus 8 degrees temperature. As a kid I had seen this happening to heroines in Bollywood and now when I am a part of it all, it is a very nice feeling."
The film gives a feel of a pure and sweet romantic musical in the offering. "That's right, it is a romantic musical. When I saw the film, I had a smile on my face," she adds.
As a complete outsider, is it truly tough to be fitting in into the big wide world of Bollywood? More so, since she has spent some time in South as well prior to Bollywood. "It has been a good thing actually. I have been working all the time. I am fine with either South or Bollywood cinema, though I would relate more to Bollywood because I know Hindi," confesses Priya, "In South I just do what I am told to do. I can't improvise because I don't know the language. Due to that very reason, as an actor I would prefer Bollywood."