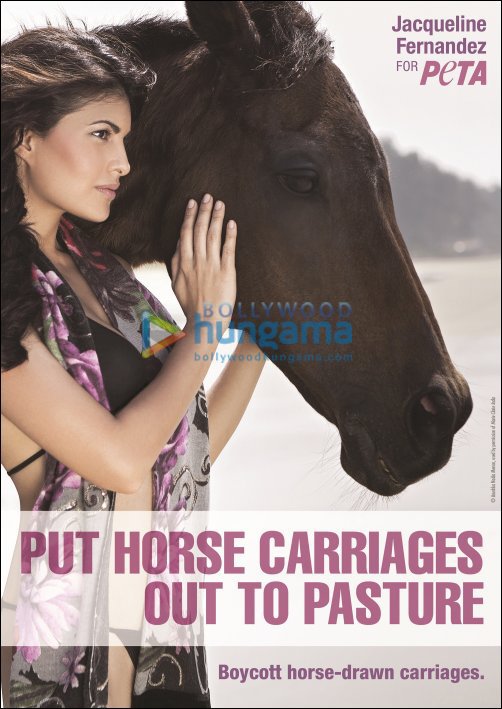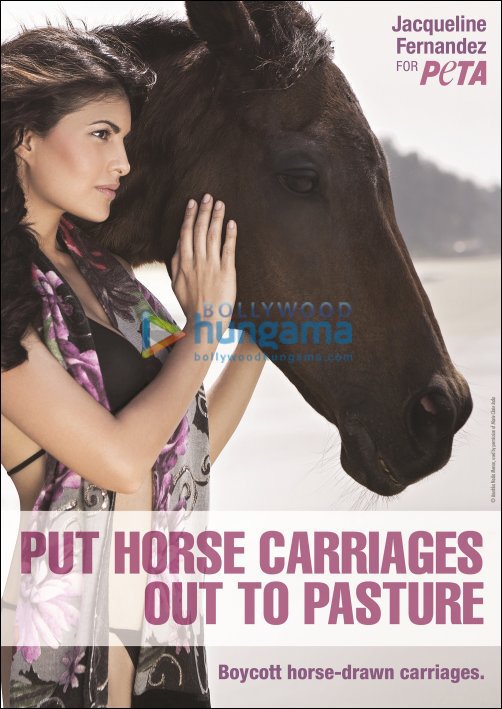 As she affectionately pats a horse while standing on a beach wearing a bikini and next to the words "Put Horse Carriages Out to Pasture - Boycott Horse-Drawn Carriages", Sri Lankan actor and model Jacqueline Fernandez stars in a brand-new ad for People for the Ethical Treatment of Animals (PETA) India. The ad was shot by ace photographer Anushka Menon. The ad is being released in the wake of a recent incident in which a horse collapsed after being forced to pull a carriage of eight people near the Gateway of India - an all-too-common occurrence among horses who are used for "joy rides" in the city. It is also being released following the Mumbai High Court's landmark decision to crackdown on unlicensed stables housing carriage horses. PETA India is calling on BMC to ban horse drawn carriages outright.


"I have observed so many... heartbreaking incidents, and I can't be a silent spectator to this abuse anymore", Fernandez wrote recently in a letter to the Municipal Commissioner of the Municipal Corporation of Greater Mumbai. "Horses simply don't belong on the streets, and they certainly don't deserve to be forced to pull carriages beyond the point of exhaustion."


With this latest campaign Fernandez joins a growing list of actors - including Hema Malini, John Abraham and Glee star Lea Michele - who have teamed up with PETA India to call for an end to horse-drawn carriages in Mumbai's streets.