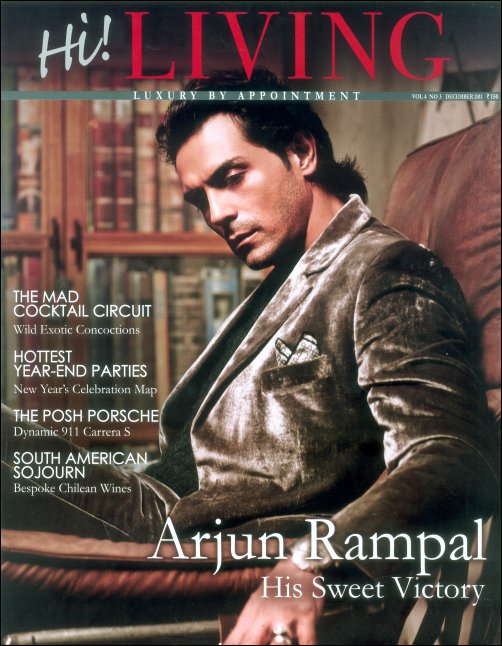 He made his debut in the 2001 film Pyaar Ishq Aur Mohabbat, for which he even got nominated as the best debutant. Ever since then, there has been no looking back for Arjun Rampal and his popularity has only increased.


More recently, Arjun made his television debut with 'Love 2 Hate U', which has garnered rave reviews from critics and fans alike. This month the luxury magazine Hi! Living features the handsome and dashing Rampal as their cover boy.


Clad in a sewed blazer and woollen tee, accessorized with just a watch and ring, with a neatly coiffure hair and slight stubble, Arjun looks quite a stunner.


In this issue, Arjun talks about his latest show, his late success in films and his budding entrepreneurship. On his hot and sexy tag, he comments, "When people say hot and sexy, those are things I really don't pay attention to."


Catch all this and more from Arjun Rampal in the latest edition of Hi! Living.