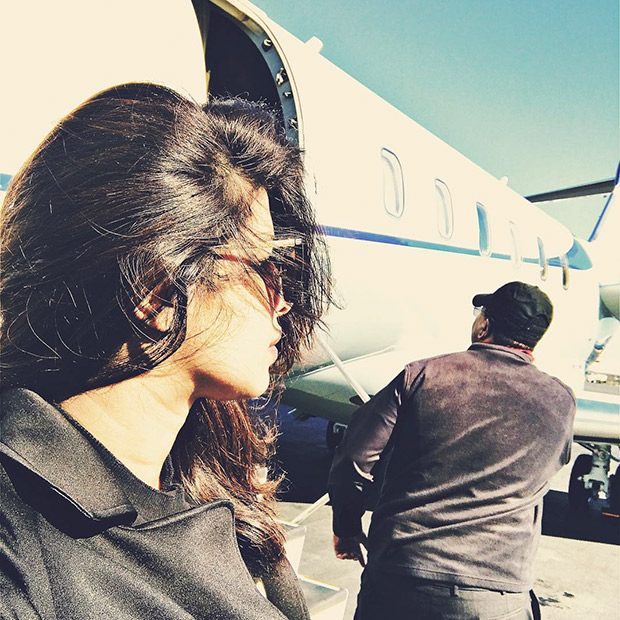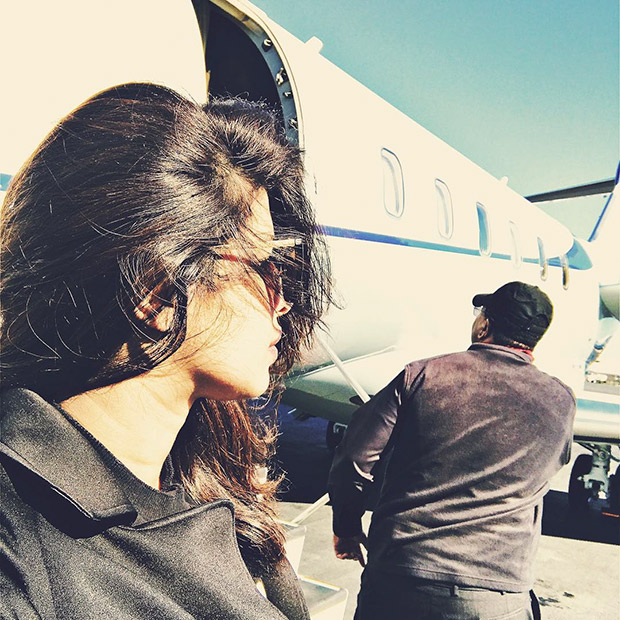 Priyanka Chopra is definitely a workaholic. It has been just a few days since the actress suffered an onset accident and was rushed to the emergency room for a concussion. Well, Priyanka Chopra is back on her feet and has already resumed work.
Priyanka Chopra is currently in Los Angeles to resume the filming of her Hollywood movie debut Baywatch. She shared her side-profile selfie on Instagram after she landed in LA and wrote. "And we're back!LA LA.. Again..let's go! Always rushed for time. Everywhere to go and nowhere to be.. .. #Baywatch #nightshoots #funfun."
Recently, Priyanka was in LA to attend the People's Choice Awards 2017 where she was awarded the Best Dramatic Actress, the second time in a row. She extended her support for the women's march that happened in the USA, a day after Donald Trump was sworn in as the US President. She could not attend the protest due to her shooting schedule but she did share a strong message for them. "So proud of all my sisters and the men that are at the women's march. I'm so upset I couldn't go. Girl love, women's rights are human rights."
Baywatch stars Dwayne Johnson and Zac Efron in the lead roles whereas Priyanka Chopra plays the main antagonist. The actress is also planning to get the stars to India before the film releases in May 2017. Apart from her movie, her TV show Quantico returns after winter break on January 24 in India.