Yasser Usman has written a couple of very interesting books around Bollywood bigwigs in the past. Rajesh Khanna: The Untold Story of India's First Superstar made for an excellent read whereas Rekha: The Untold Story was spicy, as was expected out of it. Hence, the moment I realized that he has authored Sanjay Dutt: The Crazy Untold Story of Bollywood's Bad Boy, I was super excited. After all, a lot has been said, written and heard about Sanjay Dutt during last four decades and hence a book around him was meant to be an insightful (and shall I add, entertaining) read as well.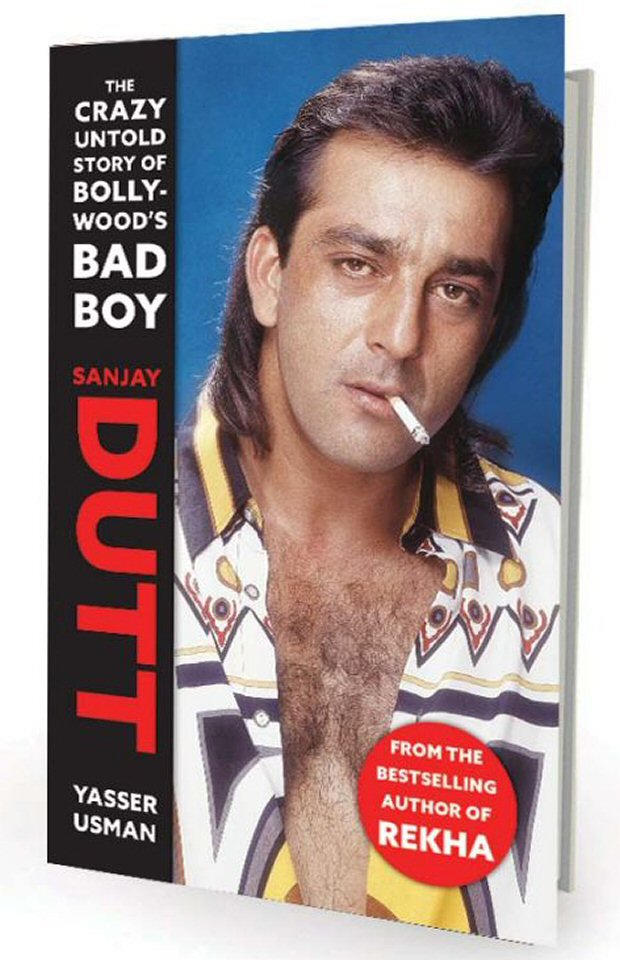 The first surprise though was to see the book span just around 200 odd pages. How can the life story of a person like Sanjay Dutt get encapsulated in just 200 pages? Agreed that this is not an official biography of the actor, who by the way has already expressed his displeasure around the book been written for him. Still, I expected lot more to be up there on the platter to relish and cherish, even before I started turning over the pages.
As it turned out though, the book makes for an easy and comfortable read right through its length. However, except for a few stray incidents, anecdotes or episodes, there isn't much insightful about the actor that you actually get to read. Forget getting into the depth of what really happened, the reading material actually turns out to be totally one sided as you see and hear things primarily (and strictly) from the point of view of the author.
Of course that was expected as well since Sanjay Dutt hasn't officially come on board for the book. However, one would have expected that quite a few people around him would actually speak up about the life and times of Sanjay Dutt during all these years. Yes, Mahesh Bhatt's voice is heard here and there, and also a few named and unnamed sources do share their point of views as well. However, by and large the book is made up of written material that is already available in the public domain and hence what it does is primarily stitch it all together to give it a cohesive spin.
In that aspect one has to acknowledge Yasser Usman for making this book a very easy read. The build-up is fine, the setup is good, the situations are reasonably well explained, the narrative is intact and certain moments hold your attention well too. He must indeed have had a job in hand to go through all the material available at his disposal and then also hunt for more to dig deeper down. At many places he succeeds well too and that is what makes you wrap up the book in one go.
No wonder, you get to read a lot about Sanjay Dutt's troubled childhood, his stint with drugs, his many girlfriends, his marriages, his tryst with the underworld, his arrest and then subsequent release and then of course his movies. However, and this is where one wishes that there was a lot more to offer in this book, there isn't much in the book that you don't know or haven't heard of. Of course the dates and the names and the places and the timelines bring on added authenticity which should keep an average reader's interest alive. However for those who follow Bollywood religiously, there could have been more depth.
Nonetheless, the good part is that the book makes for a quick-fire read and hence you can wrap it up in a couple of hours. However for added insights straight from the horse's mouth, I would rather wait for an official biography to be out soon.
Price: Rs. 499/=
Rating: **1/2
Also Read: Book review: Soha Ali Khan's The Perils of Being Moderately Famous
BOLLYWOOD NEWS
Catch us for latest Bollywood News, Bollywood Movies update, Box office collection, New Movies Release & upcoming movies info only on Bollywood Hungama.