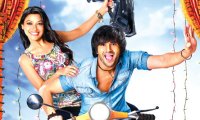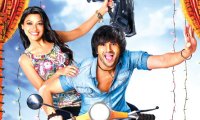 Marilyn Monroe once said, "The trouble with censors is that they worry if a girl has cleavage. They should worry if she hasn't any." Now if this quote can't
make our Censor Board laugh, then what will? Good for us, they can't censor what's about to come next: Bollywood had just got up at 8 am on Wednesday January
4, 2012 when producer Abhishek Pathak decided to post a link from YouTube of the uncensored theatrical trailer for his upcoming movie Bittoo Boss that
the censors failed to clear stating that it's too 'adult' in nature to be passed. Post 8.30 am, it was pure pandemonium on the social networking sites. The
Indian Film Fraternity accepted the trailer with open arms and fans went ga-ga over it. While many were bitten by the Bittoo bug early in the morning, the
madness spread thick and fast and in the next couple of hours, Bittoo - our actual hero of the movie, Mr. Pulkit Samrat woke up to see an onslaught on
Twitter and Facebook. Bittoo had already become famous in Bollywood by then and hours went in thanking one and all. Abhishek Pathak had hit the nail on the
head of the censors signifying that it was he who censored the censors, it is him who shut their mouths and confirmed once and for all that censorship is the
antagonist and we the people the protagonist. UK's Harrow Observer columnist and Bollywood Hungama's London correspondent met the producers of
Bittoo Boss - Kumar Mangat Pathak and Abhishek Pathak who give a fitting reply to the censors in this no holds barred uncensored chat. Censor ki toh
le li inhone!


Kumar Mangat: When my director Mr. Supavitra Babul came to me for the first time for narration of Bittoo Boss was adamant that we will reveal
the look of the hero only after people saying 'Meri Le lo, le lo, photo' with the camera capturing moments. But the film was something else all together.
Today it's the most talked about trailer on YouTube.


In India, decision making is the weakest thing you'll ever come across. People can't take decisions on their gut. It's disastrous. There is a concept of red
band trailers in the U.S. but out here, trailers that have no skin show and no curse words are also often questioned and then decided to be banned from any
theatrical screening.


Abhishek Pathak: The censors have no reason for stopping the trailer. The worst thing is that the censors still haven't told us the reason why they
have banned the trailer from the big screen. We told them to give us a valid reason and only then we will change the trailer. It's ridiculous and they kept
on saying - 'Get us a new trailer'. So we sat down and decided that internet is out best option as they don't have censors like our industry has.


Kumar Mangat: Everyone laughed after the trailer got over. Believe me, people are calling us and saying that how can it be called the uncensored
trailer. They find it unbelievable that in spite of the trailer making them laugh, it's banned. People loved Pulkit's (Bittoo's) energy and confidence as a
newcomer and that's what we all were waiting for. Pulkit has worked very hard and is, keeping fingers crossed, the next big sensation is Bollywood ready to
explode.


Abhishek Pathak: Firstly, this wasn't a full trailer of the movie. I'd call it a teaser. My main guy Bittoo doesn't even talk. We faced the same
difficulty when we cut our trailers for Pyaar Ka Punchnama too. Censors kept rejecting them but this time we were hell bent on not allowing them to
take us for a ride. Not a single journalist nor the public thought it was explicit in its content. They all loved it. Censors after watching Pyaar Ka
Punchnama thought that the film should be banned. The first thing Censors told us after seeing the teaser of Bittoo Boss was - Humein lagta hai ki
hum ko censor certificate hi dena bandh karna chahiye (We think we should stop giving anymore censor certificates). For them it was simply 'bad'.


Abhishek Pathak: There are some dialogues and instances in the recently released Ra.One and the boldest movie to come out of our industry,
Delhi Belly. What did the censors do about them? 'Bhaag DK Bose' wasn't a curse word for them. If they couldn't understand that then they are
quite dumb. Our problem is with the censors and not with the film directors or producers or any actor. I was happy when 'DK Bose' was passed and
thought that censors have taken their most sensible step but seeing the problem with Bittoo Boss, I feel truly gutted. Television and the big screen
are for the Censors but internet is for us.


Kumar Mangat: If our trailer had a problem then every top director or our producer and studio friends would've called us and taken objection. But
that didn't happen. Censors think of the audience but the problem is that they should be the audiences and see the trailer and only then they will get it.



Abhishek Pathak: We are not here to make edgy films. We are here to make entertaining cinema. Our next movie is a family entertainer. Its Luv Ranjan's
movie titled Aakashvaani. The idea is not to have a controversy; the idea is to have a good subject that people appreciate. I'd like to say that in
Band Baaja Baaraat also there is a dialogue that goes - Teri phati huyee kyun hai? Censors passed that in the trailer and movie. So what are we
talking about?


Watch 'Bittoo Boss' promo: