In innumerable historicals (Mughal-E-Azam, Tajmahal, Jodhaa Akbar, Noorjehan, Jhansi Ki Rani, the forthcoming Manikarnika and many more), real people have always been shown in a dramatically heightened fashion in Hindi cinema. When subjects like Bose—The Forgotten Hero, Sardar and others tried to be lot more or completely realistic, they failed to hook audiences.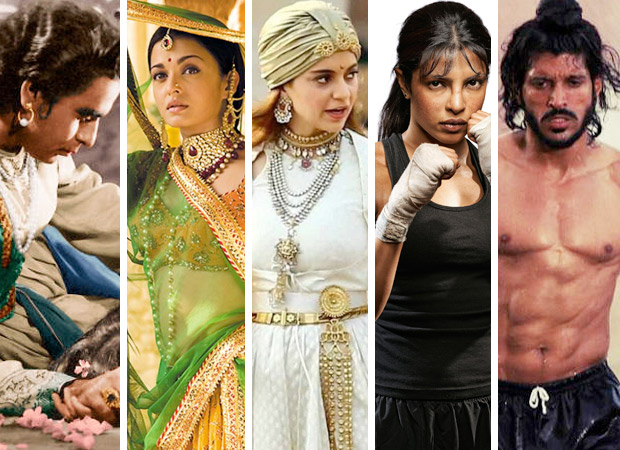 The recent trend of making bio-pics (they are now a definite genre) is because Mary Kom and Bhaag Milkha Bhaag virtually set the trend with their success in 2013, the latter even crossing the coveted 100 crore mark—without stars or a director with a great track-record, and that too in what was perceived as a dull box-office season of Ramzan.
Apart from the ever-needed quality of a successful film—having the correct package of gripping content and a proper release with decent marketing, these films clearly had something that resonated with the viewers. And this was because they were judiciously dramatized, come the crisis in Mary Kom's professional life or the catharsis shown in Milkha's life when he goes back to Pakistan.
And though the actors may have taken the trouble to look authentic and build their bodies (both were sportspersons) for the roles, but by no stretch of the imagination could Chopra, a tall Punjabi lass, pass off as the stocky Mary Kom from Manipur without dollops of cinematic license.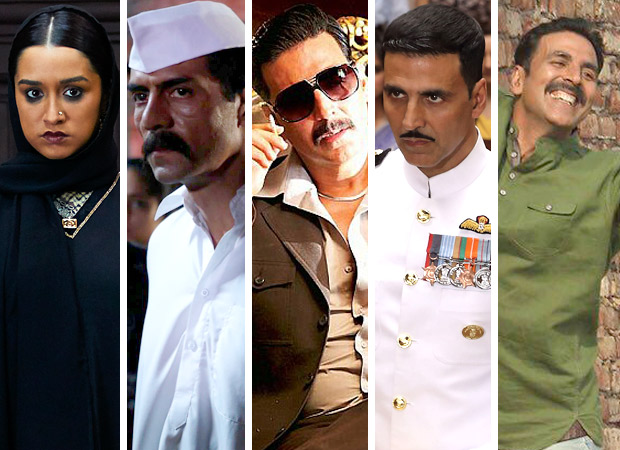 There is, however, one crucial quality needed for a Hindi bio-pic to work—it should reflect personalities that have had a positive impact on society. So Dayavan (way back in 1988), Black Friday, Haseena Parkar, Veerappan, Rakht Charitra and Daddy, all crashed. There was one prominent exception: Deewaar, a disguised and hugely dramatized bio-pic of smuggler Haji Mastan's life.
Salim-Javed's superbly crafted script, the uber-high emotional voltage with skilled elements incorporated also from Mother India (1957) and Ganga Jumna (1960) and the trio of lethal performers in Amitabh Bachchan, Shashi Kapoor and Nirupa Roy made it a cult classic, akin to Godfather. And, above all, the reel gangster walked off with audience empathy and sympathy.
Once Upon A time In Mumbaai was another film that ran because it showed the internal conflicts between the gangsters in a gripping manner, packed with good stars and popular songs. "So the overall package has to be entertaining," notes trade analyst Amod Mehra.
"Bio-pics have to be distinguished from docu-dramas like Gandhi," he points out. "Often, they is only one episode in a protagonist's life that stands out and so the film has to be dramatized. This is cinema, and it has to be larger than life. Entertainment is the key, otherwise people would be bored."
Seconds Akshay Kumar, leading man of Pad Man and other disguised bio-pics like Airlift, Rustom, Toilet—Ek Prem Katha and Gold. "The idea is to pass on a quick message when the audience is being entertained. Why should they come to watch a documentary? They need commercial aspects, masala, songs and ups and downs. They want to enjoy what they are watching. Today, my Toilet… has made a significant difference already in the statistics of open defecation. Politicians and relevant officers now go and convince villagers to construct and use toilets for women and show my film so that there is an instant connection."
The actor narrates how he recently met a person with an "absolutely fascinating life story" and wishes to sit with him again to see if an entertaining saga can be built around his life.
If minor or major controversies also arise from such dramatizations, so be it. Mahavir Phogat's daughters were shown to be having an unscrupulous coach in Dangal, his bio-pic produced by Aamir Khan, and the real-life coach protested vehemently about the blot on his character and reputation. But that dramatic tweak helped the film gain a mammoth drama quotient!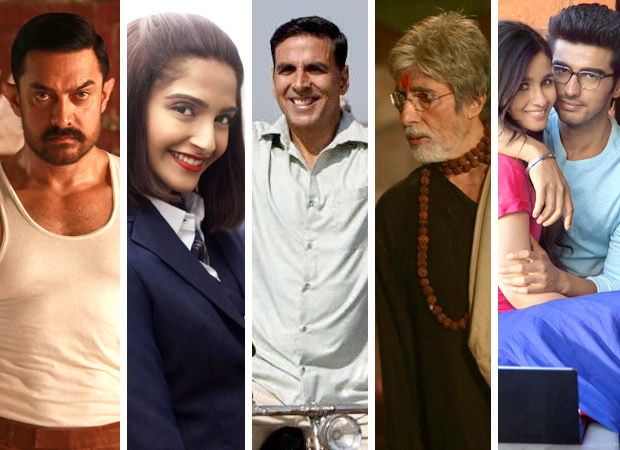 Sonam Kapoor, who brought Neerja to life, and is playing a crucial role in the forthcoming Sanjay Dutt biopic, confesses to playing minor and significant fictional characters respectively in Rakeysh Omprakash Mehra's Bhaag Milkha Bhaag and R. Balki's Pad Man. "What was far more important was that the stories were interesting and needed to be told, and my characters helped in their narration," she said.
Neerja, on the other hand, proved that even bio-pics, if emotionally stirring and solid in content, could become super-hits, like Dangal again.
Notwithstanding many such forthcoming films, with Hrithik Roshan's Super 30 on mathematics genius Anand Kumar, Ajay Devgn's Raid on fearless Income-Tax officer Amay Patnaik, Shraddha Kapoor's film on Saina Nehwal and many more, this genre was attempted sporadically even in earlier years. Aandhi was a thinly-disguised look at Indira Gandhi, and even J.P. Dutta's Ghulami and Hathyar had real people as their base.
Laughs Dutta: "I was the first to actually make two bio-pics, long before this so-called trend came in! I was impressed by the story of Ranjeet Singh Chowdhury, from Rajasthan, spent weeks with him to learn about his life, and Dharmendra played his role. I killed Dharam-ji in the end as I felt that his purpose to society had ended in the film, even though Ranjeet might be still alive! In Hathyar, Dharam's character was modelled on Karim Lala."
Not that the bio-pic ratio has been foolproof. Apart from the examples mentioned earlier, Hathyar and Once Upon A Time In Mumbai Dobaara were among the flops. Sarkar (loosely inspired by Bal Thackeray) did average business, Sarkar Raj and Sarkar 3 did not. Yeh Raaste Hai Pyar Ke, Sunil Dutt's production based on the same Nanavati murder case as Rustom, was a tepid success though it followed the real story more faithfully. Why was that? This was simply because the audience then was far more conservative. Legend has it that no leading heroine accepted the role of the unfaithful wife played by Leela Naidu!
Audience appeal thus was the key. "A bio-pic must be made engaging!" emphasizes Balki, who directed and co-wrote Pad Man, changing Arunachalam's character and the story's location to be Madhya Pradesh-based for a pan-India connection. "You can pick up any person or story, but a filmmaker must add the right amount of drama to appeal to the audience."
Scoffing at the contention that only Indian audiences want the addition of spice, he says, "Even a film like Lincoln has taken so many licenses. Even Hollywood movies have dramatized real stories."
About getting approval from the person concerned and establishing contact with his kin, Balki asserts that there is no fixed rule. "As long as the core of a person is retained and his life and work faithfully highlighted, it is up to the filmmaker whether he wants to contact and get approval from his family. But if the person is still living or has sold the rights of recording his life, then ethics dictate that he should be contacted and his approval sought." He admits that he was "nervous" about attempting a bio-pic when first offered Pad Man, but took it up due to its social importance and pioneering theme.
And as a light conclusion, what would be the height of "biopicism" to coin a term? It would easily be Chetan Bhagat's dramatization of his own life in 2 States, the gripping and hugely engaging film with Arjun Kapoor as the dramatized Chetan. And the writer himself admitted that he had depicted his family and relationships in an exaggerated way for dramatic effect.
Clearly, biopics are about the end justifying the means.
Also Read: Rogues' Gallery: When 'Evil Pays'—for lead actors
BOLLYWOOD NEWS
Catch us for latest Bollywood News, New Bollywood Movies update, Box office collection, New Movies Release , Bollywood News Hindi, Entertainment News, Bollywood News Today & upcoming movies 2020 and stay updated with latest hindi movies only on Bollywood Hungama.