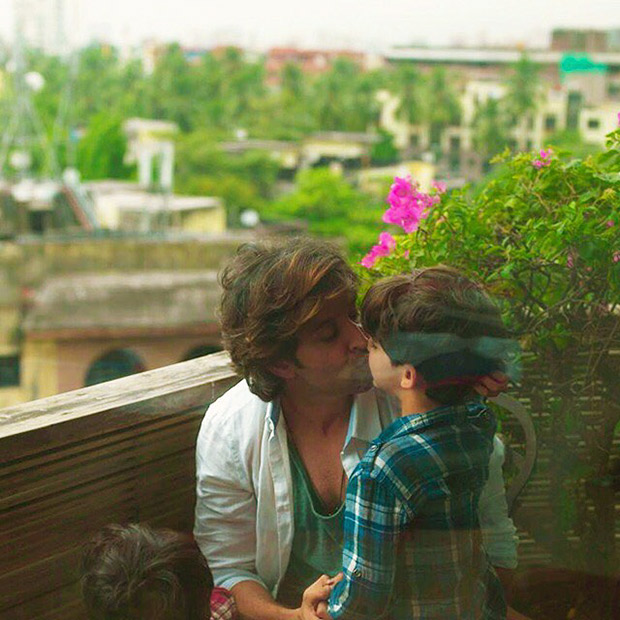 Hrithik Roshan has always proclaimed his love for his kids time and again. If that wasn't enough the actor who is gearing up for his next release Kaabil that will hit screens next year has also been posting images on social networking sites of his quality time with his sons.
Posting yet another image on Instagram of one of his trips with his sons Hrithik shared an adorable image of him kissing his son. "He's going to start the 'too cool for hugs and kisses' phase pretty soon. I'm getting in as many cuddles as I can before that. #dadhacks #hecanbetoodarncutesometimes", shared Hrithik who seems to be squeezing in all the possible hugs and cuddles before the lad grows up.
Back on the work front, Hrithik's next, Kaabil that features him playing a visually impaired individual is directed by Sanjay Gupta. Also starring Yami Gautam, Kaabil is slated for release in January 2017.