The veteran actor-filmmaker and brutally honest Viveck Vaswani spoke exclusively with Bollywood Hungama as his much-loved film Raju Ban Gaya Gentleman (1992) recently celebrated its 31st anniversary, on November 13.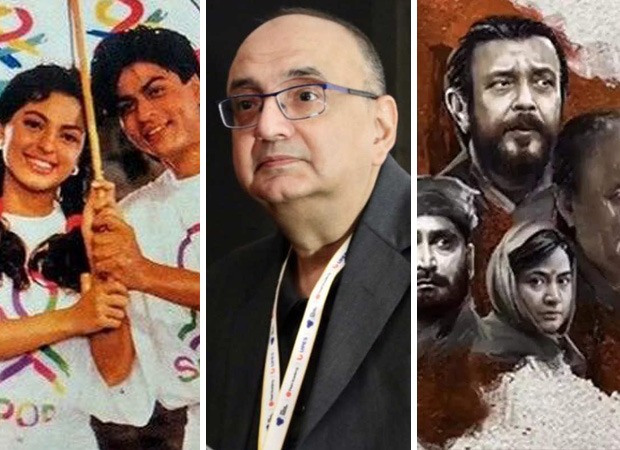 31 Years of Raju Ban Gaya Gentleman EXCLUSIVE: Viveck Vaswani reveals why the Shah Rukh Khan-starrer is fondly remembered even today: "Now, we want to see films like The Kerela Story and The Kashmir Files. In short, we want to see films which make us hate people"
A lot of people have been remembering Raju Ban Gaya Gentleman fondly even after 31 years. What do you think has worked in the film's favour?
Well, it's a good film! It sounds very strange, but in my days, we used to make happy movies. Raju Ban Gaya Gentleman is a happy film. In my days, we used to make films about life like Dilwale Dulhania Le Jayenge (1995), Kuch Kuch Hota Hai (1998) etc. Even Don (1978), starring Amitabh Bachchan, is a story of a father and his love for two children. There was a strong element of happiness, joy and love in all the films we made.
Today, we are making films about hatred, sadness and anger. Even Shah Rukh Khan, the king of romance, is doing Jawan and Pathaan. I am not denying that there's an element of love in both of these movies. But they are not the prime moving factors of the films. I saw the trend changing. When my film Dulha Mil Gaya (2010) did not work, I realized that this was the beginning of the end. Now, we want to see films like The Kerela Story and The Kashmir Files. In short, we want to see films which make us hate people. We want to see hatred on screen. Or actually, we don't. The filmmakers think we want to. When people today watch Raju Ban Gaya Gentleman on digital or television, it gives them happiness. It gives you the happiness, the compassion and the warmth that The Kashmir Files can never give you. When a film is made to bring out your hatred as opposed to bringing out your love, then we are in a situation.
I am not singling out The Kashmir Files. I am saying that it's a trend. And the very fact that The Kashmir Files has collected more than Rs. 200 crores shows that the audience is in a mood for hatred. They are not in the mood for love. This is because maybe we have been brainwashing them about hatred for so many years. As a result, Raju Ban Gaya Gentleman will always endure the test of time as it's about love, warmth and simple joys of life. All my films have been about love and are against hatred.
How did you get involved with the film?
Shah Rukh Khan used to live in my house. When he returned to Mumbai after his mother died and he said, 'Let's do a film', I had to say 'Yes'. Until then, he preferred to work only in TV. But after his mother passed away, he decided to work in films as it was his mother's dream that he should become a superstar. Every night, we would sit at the Taj President Hotel, Cuffe Parade, which is next to my house and brainstorm on what we should make.
Then we began wondering who should be the director. For some reason, I suggested Saeed Mirza. Shah Rukh declined citing, 'He won't make a warm film. He'll make an intellectual film'. He was right as we wanted to make a commercial, massy film.
Then we thought of Kundan Shah. Shah Rukh revealed that 'Kundan has been after me to make a film. But at the same time, woh taana maarte hai ki 'Tu star hota toh main tumko leta'! I recommended Anant Balani, who was doing my film Patthar Ke Phool (1991). I had launched Anant, but he refused the film with Shah Rukh. He reasoned, 'After making a film with Salman Khan, how can I make a film with a TV star?'.
Then Shah Rukh suggested Aziz Mirza. He added that he is aware that Aziz has not made a film before. He added, 'But he's like my father. Milke dekhte hai kya hota hai'. We met Aziz and he was very delighted that I was involved with making a film for SRK. He was also happy that Shah Rukh was living in my house. He and his wife Nirmala were very fond of SRK. He agreed to do the film.
The next day, we went to the office in Bandra that Aziz and Saeed shared. Manoj Lalwani (writer), Manjul Sinha and Ravi Ojha (associate director) were there. They were all working on 'Circus'. We threw around a few ideas. This is when Aziz opened up that he was thinking of something. That something was along the lines of Shree 420 (1955) – a young man follows his dreams and becomes big. While he becomes big, he becomes arrogant. Then he realizes his folly. Aziz, however, assured that he had not seen Shree 420. We then created the characters of Nana Patekar and Amrita Singh. We made it into a completely different film.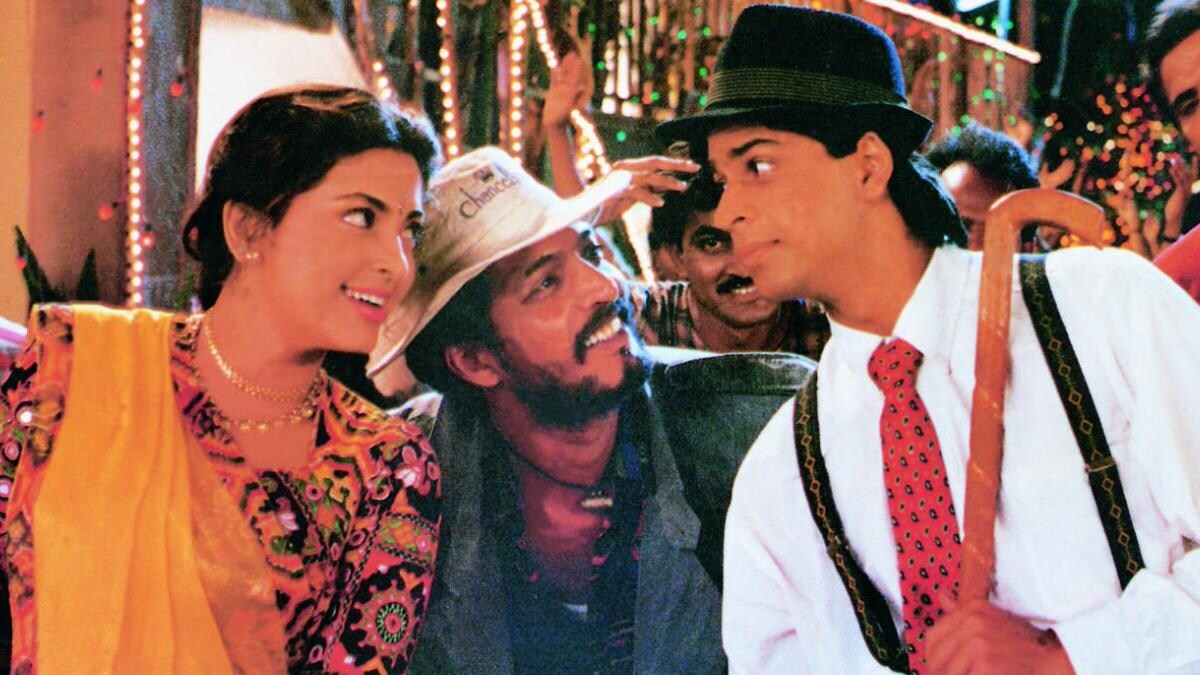 I didn't have an office and even if I did, it would have been in town. To call Aziz and the whole gang there would have been a mess. Hence, Shah Rukh and I used to go to their Bandra office where we would sit from 2 pm to 7 pm. Every day we would brainstorm until I was able to get G P Sippy to produce the film. I didn't want to produce the film. This is because Shah Rukh Khan being launched by Viveck Vaswani is very different from Shah Rukh Khan being launched by the makers of Sholay (1975).
What was the budget of the film? And how much were Shah Rukh Khan, Juhi Chawla, Nana Patekar and Aziz Mirza paid?
Shah Rukh Khan and Aziz both were paid Rs. 50,000 each. I was paid zero! Jatin-Lalit got Rs. 1 lakh to record the songs. Juhi was paid Rs. 2,75,000. Nana Patekar was paid Rs. 6 lakhs. The budget was Rs. 60 lakhs.
And how did the film fare at the box office?
It did Rs. 60 lakhs in the Bombay circuit alone. It was one of the most profitable films of Shah Rukh Khan.
Is it true that due to the riots, the film's run was affected in cinemas? 
The riots affected its performance in Bombay City and not the Bombay circuit. So, Gujarat was unaffected and the same applied to Pune, Nagpur, Delhi etc.
Also Read: India's World Cup Defeat - Ranveer Singh, Vicky Kaushal, Suhana Khan and other Bollywood celebs share reactions
BOLLYWOOD NEWS - LIVE UPDATES
Catch us for latest Bollywood News, New Bollywood Movies update, Box office collection, New Movies Release , Bollywood News Hindi, Entertainment News, Bollywood Live News Today & Upcoming Movies 2023 and stay updated with latest hindi movies only on Bollywood Hungama.