25 years ago, on November 28, 1997, Ishq was released in cinemas and ever since, it has been a favourite films of nearly all moviegoers. Starring Aamir Khan, Ajay Devgn, Juhi Chawla and Kajol, this Indra Kumar directorial had super-hit songs, fine performances, engaging drama but most importantly, it had some outrageous funny moments. The comedy scenes, especially, are fondly remembered even today and have garnered millions of views on YouTube.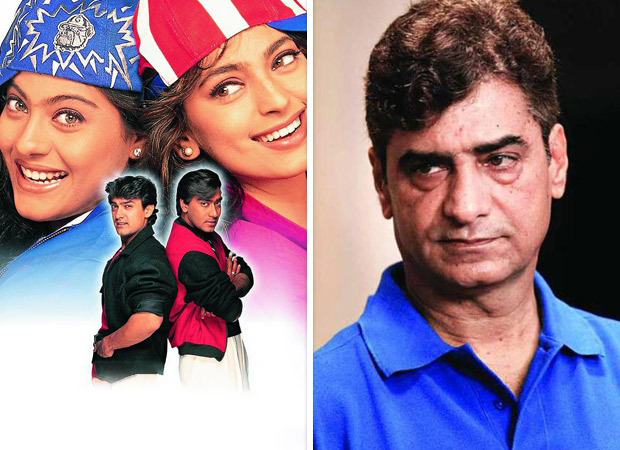 25 Years Of Ishq EXCLUSIVE: "Ajay Devgn and Aamir Khan were not scared during the pipe scene as it was shot very safely. Ajay's father Veeru Devgan took EXTREME caution" – Indra Kumar
On Ishq's 25th anniversary, Bollywood Hungama exclusively spoke to Indra Kumar about the film and a lot more.
As per IMDb, you had the idea of Ishq since 1991 and at that point, you had planned to make it with Aamir Khan and Pooja Bhatt. Is that true?
No, that's not true. The film was not planned in 1991. It was planned much later. And all four main actors – Aamir Khan, Ajay Devgn, Kajol and Juhi Chawla – were our first choices. We offered this film to them and they all agreed to come on board. When good things have to happen sometimes, it happens instantly (smiles).
This was the first time that Ajay Devgn and Kajol were seen in an out-and-out comedy film. Kajol has said in several interviews how she wishes to do a film like Ishq again. How was the process of moulding them for this film?
Ajay aur Kajol ne aisa kuch kabhi kiya nahin tha par un dono ke andar funny bone tha! Ajay basically is a prankster and is very jovial and fun-loving. Kajol is also the same. Aamir and Juhi, meanwhile, had already excelled in the comedy space by then. But for Ajay, it was absolutely new territory for him at that point in time. But he pulled it off so well as I was confident that he has those trappings that one requires in a laugh riot.
The pipeline scene is epic and one of the funniest scenes ever! How did you think of such a crazy scene?
It's team work. The director alone can't achieve anything. He is always aided by his team, be it cameraman, action master, writer etc. Actually, the writer comes first; everybody follows later.
This scene was shot at a time when there was no VFX, cables etc…
I'll give this credit to Veeru Devgan ji. He was a brilliant technician. He knew how to get the scene done.
Were Aamir and Ajay scared to do the scene?
No, they were not as it was shot very safely. Ajay's father Veeru Devgan took extreme caution. Actors were never taken into the area of tension or were not suspended mid-air.
And what about you? Were you tensed?
I was enjoying (Laughs)! But on a serious note, even for duplicates or stunt doubles, we are constantly worried. The main concern is for the action director but after that, the responsibility falls on me. But I was very sure since Veeru ji was such a stalwart that we knew that he would definitely take care. As expected, he did it with so much finesse that even today, people recall that scene. It shows what Veeru Devgan was!
Did you visit cinema halls to check the audience's reaction?
I always go to the theatres and watch the film with the aam junta. I check what they are liking, not liking, etc. During Ishq, I saw that people were falling off the chairs in the theatres! I was stunned. I wondered, 'What's happening'. It was more than what I had expected. Sometimes, God is kind!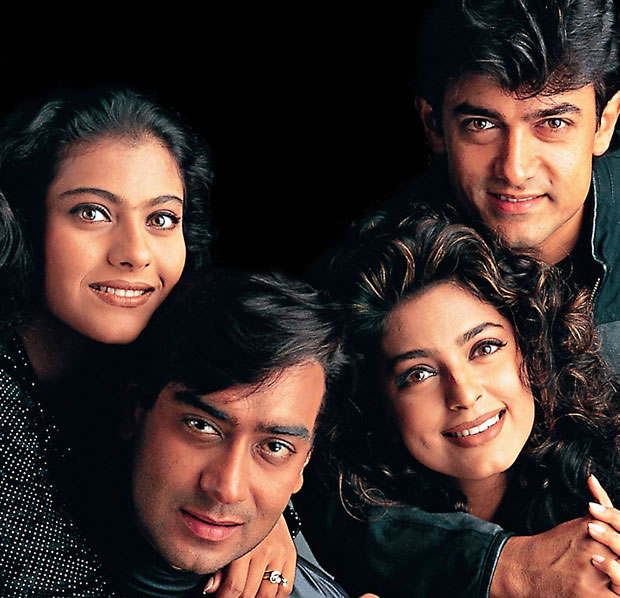 What did the critics had to say about Ishq?
The critics have never liked my films. So, I don't listen to them. This is happening right from the times of Dil (1990) and Beta (1992). Now, they call these films classics. But if you go back and read the reviews, you'd see that they always lambasted me and my films. Anyway, I was happy as my audiences were happy. I am not here for my critics. I am not making a film for them. Even Rohit Shetty is not catering to them. He makes masala films. Sometimes, you need to overlook the reviewers and focus on the larger audience. I respect their views. They often say 'Film zyada hi commercial hai'. But that's the idea, isn't it? We are making a commercial film. What the hell are we supposed to add in such films if not commercial elements?
Recently, I made a non-commercial film, Thank God (2022), and gave a nice message. And it didn't work. A section of people liked it but my fans didn't. I need to cater to my fans, right? All the critics praised Thank God. Nobody said it's a bad film. Nobody wrote that 'it's a typical Indra Kumar film'. I got decent reviews. Maybe, for the first time, I got three stars! That's what I only got!
Ishq was the second Ajay Devgn film, after Phool Aur Kaante (1991), to have 2 crore footfalls. This speaks volumes about its box office collections…
Yes, I was very happy that we were able to achieve that benchmark.
Did you ever think of making a sequel to Ishq?
People keep asking me to make Ishq 2 but I never gave a thought to it. Also, I didn't have the time as I moved on to Mann (1999) immediately.
Also Read: 25 Years of Ishq EXCLUSIVE: Indra Kumar BREAKS silence on Amitabh Bachchan's role in the film: "I still regret not having him on board and I wish Mr Bachchan was there in the film"
BOLLYWOOD NEWS - LIVE UPDATES
Catch us for latest Bollywood News, New Bollywood Movies update, Box office collection, New Movies Release , Bollywood News Hindi, Entertainment News, Bollywood Live News Today & Upcoming Movies 2023 and stay updated with latest hindi movies only on Bollywood Hungama.