After showing a drop in business on Friday, Valimai got back on track on Saturday as it showcased a jump of 25% on its third day to collect a gross of Rs. 13 crore to 13.25 crore. The opening weekend total of this Ajith Kumar film now stands at Rs. 52 crores, and the movie is on its way to emerge a clean hit.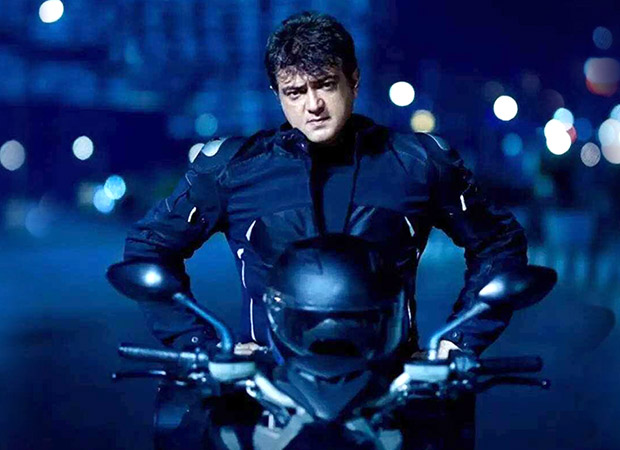 There was a fear about the film failing to sustain at the box office due to mixed talk, but the jump on Saturday is a positive sign and has given the hope for it to emerge as a hit film. The Boney Kapoor production took a record non-holiday start by collecting Rs. 28.50 crore on Thursday, followed by a rather low Friday of Rs. 11 crore. The film came back to string on Saturday with a Rs. 13.25 crore figure and the early trends suggest a strong Sunday as the audience has come to the cinema halls in large numbers.
The ticket rates have come down after the exorbitant pricing on opening day and there is a possibility for Valimai footfalls on Sunday to be on par with Thursday. The movie is now targeting an opening weekend of Rs. 68 crore plus in Tamil Nadu alone, with a worldwide four-day total above the Rs. 100 crore mark, and these are simply fantastic reports.
The trimming of the film too has resulted in a change of audience perception, as the film is now said to be shorter and crisper by 15 minutes. Only a superstar like Ajith Kumar could have pulled off a film with mixed word of mouth to an opening weekend of Rs. 65 crore in just one state, and this trending is a testimony of him being one of the biggest crowd pullers of Tamil Nadu alongside Vijay. These two superstars have a tremendous opening pull in Tamil Nadu, which can be equated only with someone like Salman Khan or Shah Rukh Khan from the Hindi belt.