The Chris Hemsworth starrer Thor: Love And Thunder directed by Takia Waititi was released last week on Thursday. Being the fourth release in the Thor franchise and the 29th film in the Marvel Cinematic universe expectations of the film were at an all-time high. In fact, estimates stated that the film which also features Natalie Portman, Christian Bale, Russel Crow, and Tessa Thompson amongst others, would take off on a good note. Living up to these expectations Thor: Love And Thunder saw Rs. 18.20 cr coming in on Day 1.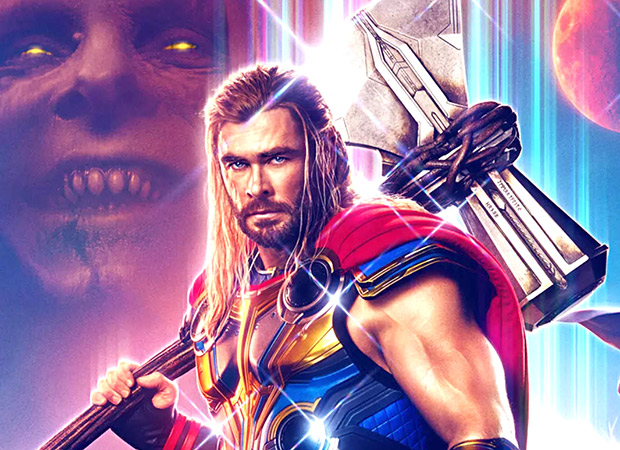 In this box office report, we look at the opening weekend collections of Thor: Love And Thunder while comparing the same to previous Hollywood releases of 2022. Not surprisingly, Thor: Love And Thunder which drew in Rs. 64.80 cr over its four-day extended weekend has emerged as the second-highest Hollywood opening weekend grosser of 2022, just behind the previous MCU release Doctor Strange in the Multiverse of Madness which had collected Rs. 79.50 cr. On the other hand, Thor: Love And Thunder has managed to surpass certain other releases like Jurassic World Dominion which collected Rs. 35.55 cr, The Batman which collected Rs. 22 cr, Top Gun: Maverick which collected Rs. 12.68 cr, Fantastic Beasts - The Secrets of Dumbledore which collected Rs. 7.98 cr, Uncharted which collected Rs. 5.9 cr, Minions: The Rise of Gru which collected Rs. 5.39 cr, and Morbius which had collected Rs. 3.40 cr.
Going further, Thor: Love And Thunder which faces little to no competition at the box office, is expected to continue its run unopposed. In fact, trade predictions state that the business of the film will continue to hold steady over its first week while seeing yet another increase in business over its second weekend.
Top 10 Highest Hollywood Opening Weekend Grossers of 2022 at a glance:
Doctor Strange in the Multiverse of Madness - Rs. 79.50 cr
Thor: Love And Thunder - Rs. 64.80 cr
Jurassic World Dominion - Rs. 35.55 cr
The Batman - Rs. 22 cr
Top Gun: Maverick - Rs. 12.68 cr
Fantastic Beasts - The Secrets of Dumbledore - Rs. 7.98 cr
Uncharted - Rs. 5.9 cr
Minions: The Rise of Gru - Rs. 5.39 cr
Morbius - Rs. 3.40 cr