The much-talked-about and keenly anticipated latest Marvel release Thor: Love And Thunder was released last week on Thursday. Enjoying immense hype and anticipation the film which marks the fourth release in the Thor franchise and is the 29th film in the Marvel Cinematic Universe was expected to open on a good note. Living up to expectations, the Takia Waititi directorial starring Chris Hemsworth, Natalie Portman, Chris Pratt, Russel Crow, and Christian Bale amongst others saw Rs. 18.20 cr coming in on Day 1.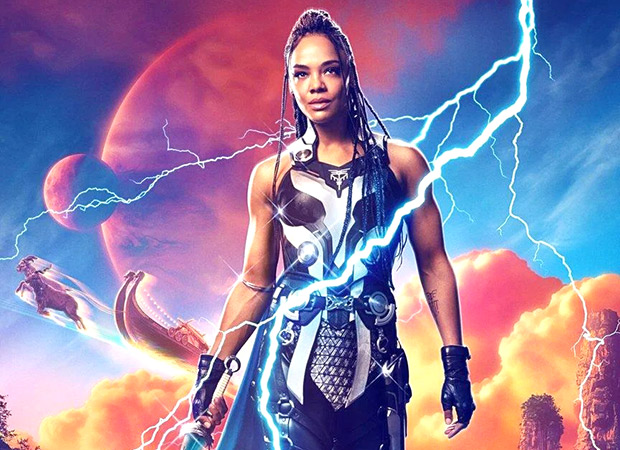 In this box office report. we look at the opening weekend collections of Thor: Love And Thunder while comparing the same to previous Hollywood releases. Collecting Rs. 64.80 cr over its four-day extended weekend, Thor: Love And Thunder has managed to emerge as the fifth all-time highest Hollywood opening weekend grosser. Though previous releases like Avengers: Endgame which collected Rs. 157.2 cr, Spider-Man - No Way Home which collected Rs. 108.37 cr, Avengers: Infinity War which collected Rs. 94.30 cr, and Doctor Strange in the Multiverse of Madness which collected Rs. 79.50 cr occupy the top four position, Thor: Love And Thunder has performed better than certain other releases. In fact, the Chris Hemsworth starrer has managed to surpass the collections of other releases like The Lion King which collected Rs. 54.75 cr, Spider-Man: Far From Home which collected Rs. 46.66 cr, Fast And Furious Presents: Hobbs And Shaw which collected Rs. 42.90 cr, Fast And Furious 8 which collected Rs. 41.63 cr, and Captain Marvel which had collected Rs. 40.71 cr.
Currently, Thor: Love And Thunder which has received immense audience appreciation continues to run in theatres. Going by the current trend, the film business is expected to see an increase in collections over the coming weekdays. If that wasn't enough, given that the film faces little to no competition, trade predictions state that Thor: Love And Thunder will continue its winning streak at the box office.
Top 10 All-Time Highest Hollywood Opening Weekend Grossers at a glance:
Avengers: Endgame - Rs. 157.2 cr
Spider-Man - No Way Home - Rs. 108.37 cr
Avengers: Infinity War - Rs. 94.30 cr
Doctor Strange in the Multiverse of Madness - Rs. 79.50 cr
Thor: Love And Thunder - Rs. 64.80 cr
The Lion King - Rs. 54.75 cr
Spider-Man: Far From Home - Rs. 46.66 cr
Fast And Furious Presents: Hobbs And Shaw - Rs. 42.90 cr
Fast And Furious 8 - Rs. 41.63 cr
Captain Marvel - Rs. 40.71 cr