The much awaited film, Radhe – Your Most Wanted Bhai, starring Salman Khan in the lead role, released on Thursday May 13 worldwide. While it had a theatrical release in many countries, in India, it was largely accessed on the pay-per-view platform, ZeePlex. Due to the intense second wave of the Coronavirus, most states are under lockdown-like restrictions. Hence, cinema halls are shut almost everywhere. Yet, the film was expected to fetch huge crowds especially in Hyderabad, the only major centre where Radhe – Your Most Wanted Bhai was about to release. Sadly, the state of Telangana went under a ten-day lockdown from May 12.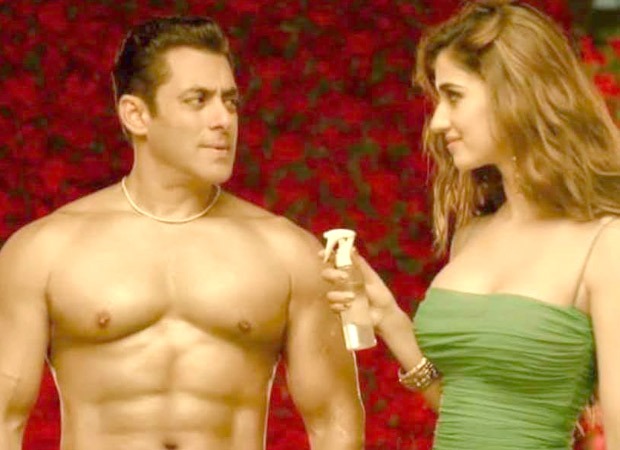 Ultimately, Radhe – Your Most Wanted Bhai released only in the North Eastern state of Tripura, that too, in just 3 theatres – 2 in Agartala (SSR Rupasi and Balaka Cinema) and one in Dharmanagar (SSR Dharmanagar). These 3 cinema halls ran 11 shows in a day with the last show held at 3:00 PM. This is because a night curfew is in place in Tripura which begins at 6:00 PM.
When contacted, Satadeep Saha, CEO of SSR Cinemas Pvt Ltd which runs these three theatres said that the occupancy over the weekend was decent. He said that one needs to understand the situation in which the film was released in Tripura, "80% areas in the state are under containment zone and so only 20% of the population is allowed to move out of their house. Otherwise, there's no doubt that people would have willingly come to cinemas to watch a big Salman Khan film. Despite the film being available online, a lot of mass audiences would have preferred to see the film on the big screen."
A trade expert, meanwhile, has shared the collections of Radhe in these Tripura theatres with Bollywood Hungama, "Radhe – Your Most Wanted Bhai collected around Rs. 10,432 on Day 1. On Friday, it jumped to around Rs. 22,518. On Saturday, the collections were around Rs. 13,485 and on Sunday as well, the collections were in the same range as Day 3. The four-day collections stand at around Rs. 59,920. All these are approximate figures."
The trade expert continues, "Despite the second wave of Covid-19, fear psychosis over visiting cinemas and easy availability of the film online, it is praiseworthy that the a small but significant number of viewers went to watch Radhe – Your Most Wanted Bhai in cinemas. The producers didn't expect any collection from theatres in India. Salman Khan even said it on record. In this regard, the collections are not bad at all."
Last week, while having an interaction with journalists, Salman Khan had said, "The box office collection of Radhe – Your Most Wanted Bhai will be zero. This will be the lowest ever for a Salman Khan film. Let people be happy or sad with that. It is releasing in very few cinemas in India, overseas also the number of theatres are less than usual. So the box office collection will be very poor."
Meanwhile, the collections of Radhe – Your Most Wanted Bhai were affected from Monday, 17th May as the weekend was over and also because Agartala went into a ten-day lockdown from Monday. Hence, Radhe – Your Most Wanted Bhai will now run only in one theatre in India, in SSR Dharmanagar in Dharmanagar.
Radhe India box office summary at a glance
Day 1 – Rs. 10,432
Day 2 – Rs. 22,518
Day 3 - Rs. 13,485
Day 4 - Rs. 13,485
Total – Rs. 59,920