The Saket Chaudhary directed film Hindi Medium is proving to be unstoppable at the China box office. After opening on a high note the film which features Irrfan Khan and Saba Qamar in lead roles has continued to rake in the moolah within the Chinese market.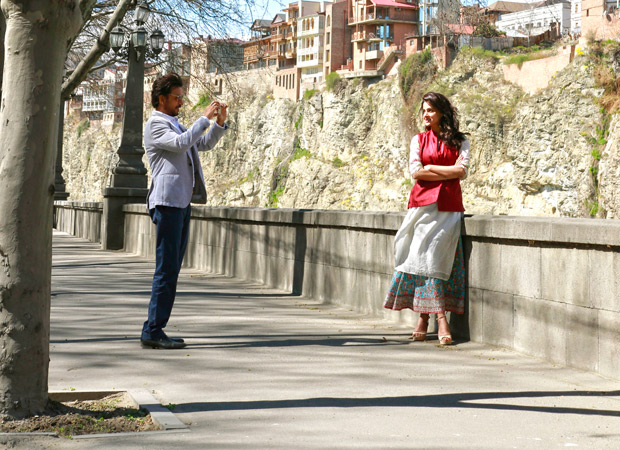 Now after the business of the film began to see a dip in collections on weekdays, we yet again see a spurt of growth as the film enters its second weekend at the China box office. Collecting USD 1.41 million [Rs. 9.19 cr] on Day 11 the collections of Hindi Medium have seen a good jump in numbers as compared to the collections on Day 10. However despite this sudden spurt in collections the film still ranks as the fourth highest daily grosser at the China box office.
As of now, the total earning of Hindi Medium at the Chinese box office has managed to cross the Rs. 180 cr mark. With the film's total collections being pegged at USD 28.20 million [Rs. 183.87 cr]. Given the upward trend of business over the weekend Hindi Medium might just make it past the Rs. 200 cr mark by Monday at the China box office.
Hindi Medium China Box Office at a glance
Day 1 – USD 3.39 million [Rs. 22.05 cr] with 6,79,096 admissions
Day 2 – USD 6.28 million [Rs. 40.81 cr] with 12,77,590 admissions
Day 3 – USD 6.04 million [Rs. 39.21 cr] with 12,62,292 admissions
Day 4 – USD 3.82 million [Rs. 24.79 cr] with 7,95,450 admissions
Day 5 – USD 1.74 million [Rs. 11.29 cr] with 3,66,513 admissions
Day 6 – USD 1.29 million [Rs. 8.39 cr] with 2,71,539 admissions
Day 7 – USD 1.23 million [Rs. 8.04 cr] with 2,49,577 admissions
Day 8 – USD 1.16 million [Rs.7.57 cr] with 2,34,434 admissions
Day 9 – USD 1.08 million [Rs. 7.04 cr] with 2,23,379 admissions
Day 10 – USD 0.62 million [Rs. 4.04 cr] with 1,25,184 admissions
Day 11 – USD 1.41 million [Rs. 9.19 cr] with 2,89,998 admissions
Total – USD 28.20 million [Rs. 183.87 cr]