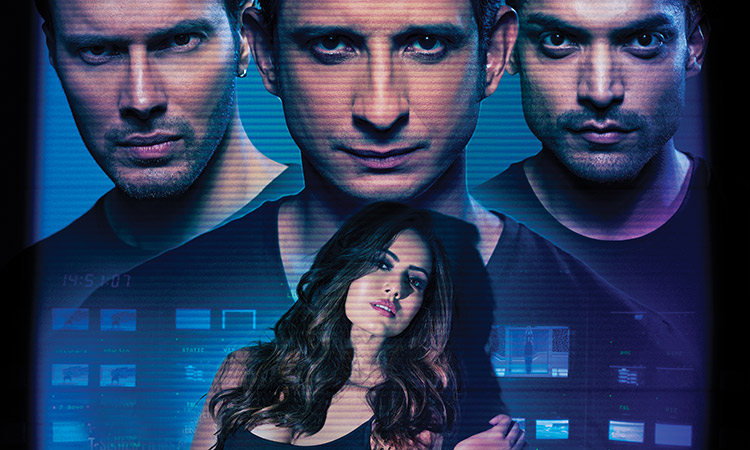 The Vishal Pandya directed film Wajah Tum Ho starring Sharman Joshi, Sana Khan, Gurmeet Choudhary and Rajneesh Duggal released yesterday.
In this box office analysis, we take a look at the box office collections of Wajah Tum Ho breaking the same into day wise collections.
DAY-WISE BREAKUP FOR INDIA
Day 1 (Fri)  – 2.86 Cr.
Day 2 (Sat)  – 2.68 Cr.
Day 3 (Sun)  – 2.25 Cr.
Day 4 (Mon) to Day 7 (Thu) – 2.5 Cr.
Day 8 (Fri) to Day 14 (Thu) – 0.06 Cr.
Day 15 (Fri) to Day 21 (Thu) – 0.01 Cr.
Day 22 (Fri) to Day 28 (Thu) – 0.01 Cr.
TOTAL (NETT) – 10.37 Cr.
TOTAL (DOMESTIC GROSS APPROX.) – 14.40 Cr.
WORLDWIDE COLLECTIONS
India – 14.40 Cr. – (As of 12-Jan-17)
TOTAL (WORLDWIDE GROSS) – 14.40 Cr.
NOTE – * denotes trends / figures still being compiled
India figures are NETT. Overseas figures are GROSS.
Disclaimer: The Box Office figures are compiled from various sources and our own research. The figures can be approximate and Bollywood Hungama does not make any claims about the authenticity of the data. However, they are adequately indicative of the box-office performance of the film(s).