Ranveer Singh's 83 couldn't capitalize on the Christmas holiday as the film collected in the range of Rs. 15.50 to 16.50 crores taking the two day total to a little under Rs. 30 crore. These figures are below the mark as a mega budget festive release like 83 was expected to do better by 50 percent each on the first two days.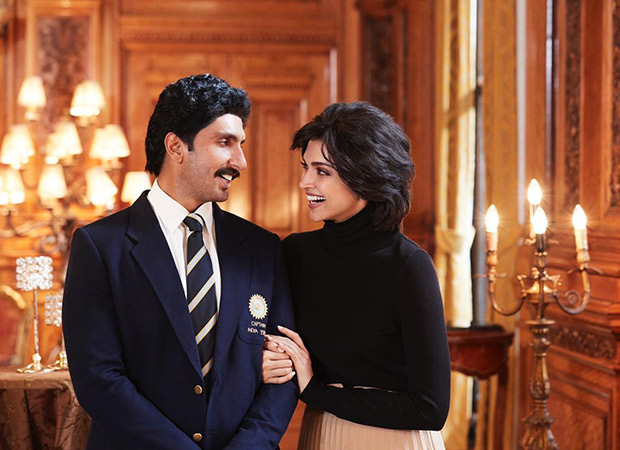 The multiplexes have continued to be the highest contributors for 83 as they jumped by around 40 percent from Rs. 7.90 crore on day one to Rs. 10.75 - 11.00 crore on day two. The single screens and non national chains, which contributed around 4.00 crore on first day jumped to Rs. 5.50 - 6.00 crore on its second day. These figures can be higher too as the small centres tend to do better on Christmas holiday. But nonetheless, there was enough showcasing to perform better all across the country.
A bigger spike at small centres will take the estimated figures par the Rs. 17 crore mark, however, even that's not a result that one expected from a film of this canvas. On a big holiday like Christmas, the film should have clocked at-least Rs. 25 crore, and more so because the critic reviews are extraordinary to say the least.
The movie is headed for an opening weekend of Rs. 50 crore nett, and it's now going to be a juggernaut task for the producers of 83 to recover their investment. While we have seen films open at such a low level and record a historic trend going forward, 83 has multiple obstacles like opposition from Jersey and RRR in week two and three, which might curtail it from having a healthy run. The audience talk in the mass belts also seems to be mixed.
The long run is a different story altogether as the first challenge for 83 would be to collect more than Friday on Monday, as that would give it a chance to make up for the lost figures in the first three days. But given how things are, this seems to be a distant dream. There is a chatter in the industry that the Covid fear is rising again, but that's just a reason to window dress, as the audience is stepping out to watch films like Spiderman and Pushpa even in their second weekend.
In-fact, the footfalls of Pushpa at the leading single screen of Mumbai - Gaiety Galaxy - was higher than 83 on December 25. The combined total of Spiderman and Pushpa on December 25 would be in the range of Rs. 13 crore, with Spiderman putting up a total of Rs. 9 crore, and Pushpa managing to breeze past the Rs. 4 crore mark. To note, these films are doing these numbers and getting footfalls in their second week too. It's going to be a long journey for 83 going forward, but as things stand today, the collections are underwhelming with a 2 day total at Rs. 29 crore (approx).