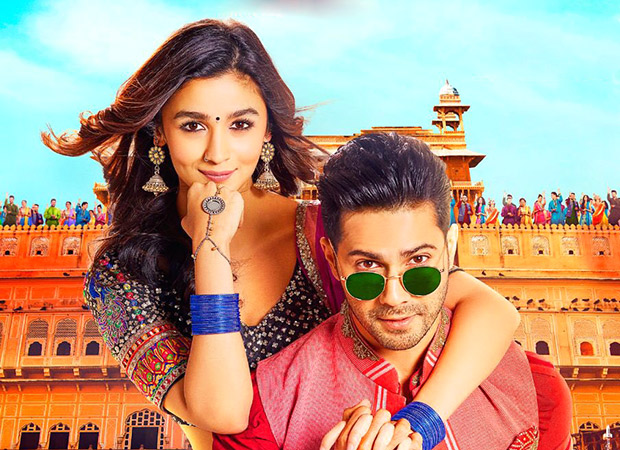 'Yeh jo public hain yeh sab jaanti hain...'
Rajesh Khanna's evergreen song from Manmohan Desai's smash hit ROTI echoes in my mind as I pen this piece.
Two weeks ago, RANGOON -- starring three A-list stars [Saif Ali Khan, Shahid Kapoor, Kangna Ranaut], helmed by a proficient storyteller [Vishal Bhardwaj], produced by a maker regarded as a Hit machine [Sajid Nadiadwala] -- met its Waterloo on Day 1 itself. The dismal start at the ticket window and the disastrous opening weekend biz sealed its fate. RANGOON joins the 'Epic Disaster Club' that already has BESHARAM, BOMBAY VELVET, FITOOR, MOHENJO DARO and MIRZYA as members.
The new release, BADRINATH KI DULHANIA -- starring two A-list stars [Varun Dhawan, Alia Bhatt], produced by one of the most dependable names in showbiz [Karan Johar] and directed by one-film-old director who made his directorial debut with the same producer and actor jodi [Shashank Khaitan] -- fetches the third best start of 2017 at the ticket window. This, despite a section of the film industry strongly feeling it's a wrong period to release this youth-driven film. Ab bolo!
Can we ever read the mind of the paying public? Their likes?Their dislikes? Does anyone have a formula for a Hit? Does anyone know what works? What doesn't? Sabhi andhere mein teer maar rahe hain... The truth is, never underestimate the paying public. Also, never take them for granted. Like I keep saying, boxoffice is most unpredictable, but that's the beauty of this business.
The opening weekend biz of BADRINATH KI DULHANIA clearly indicates that our audience loves desi entertainers. This Varun-Alia starrer is seeped in the Indian ethos... the emotions integrated in the screenplay are perfect to draw family audiences in hordes. Sure, a minuscule segment of the movie-going audience [in metros specifically] may be open to experimental films with western influences, but the majority of Indian moviegoers love, adore and relish well-told desi entertainers. It's time our makers and Studios woke up to this fact. Let's not forget, aakhir dil hain Hindustani.
BADRINATH KI DULHANIA was timed when the school/college examinations are on/scheduled to commence soon. Agree, it may not be the most favourable period to release a film, but there are innumerable examples of films working wonders at the BO despite incessant rains [HUM AAPKE HAIN KOUN..! is the most shining example], freezing weather conditions, onslaught of cricket matches, examination period or political activities/elections. Conversely, several talked-about films, starring established names, had failed to garner respectable figures despite the fact that their release was timed during holidays/festivals.
In any case, the release schedule is chock-a-block with multiple films every single week, right till December 2017. Why should a producer/Studio hold back the release of a film by a couple of weeks/month for an 'open window', that's my point. Let's not forget, everything boils down to how strong and power-packed the content is. A well-made film can withstand any storm if the merits are strong and of course, Lady Luck smiles on the film.
You are known by your last Friday here. The success of BADRINATH KI DULHANIA consolidates Varun and Alia's status amongst the dependable stars in Bollywood. Labelled 'Students' till a few monsoons ago, they are major crowd pullers today. Varun's movies are consistently opening in double digits, which is a huge achievement, while Alia enjoys the enviable status of having author-backed roles coming her way and movies working big time at the BO.
Now that the weekend biz of BADRINATH KI DULHANIA has brought cheer to those associated with it, I expect the film to fetch robust numbers on weekdays as well. While most theatres will be shut during the day today [Monday; Holi festivities], the business should gather momentum from evening show onwards, when cineplexes open the doors for the junta again. Additionally, the lack of a major opposition next week will help BADRINATH KI DULHANIA cement its status in the final tally.
KJo and Shashank can now start working on the third instalment in this series... starring Varun and Alia, of course!