Phillauri Review {2.5/5} & Review Rating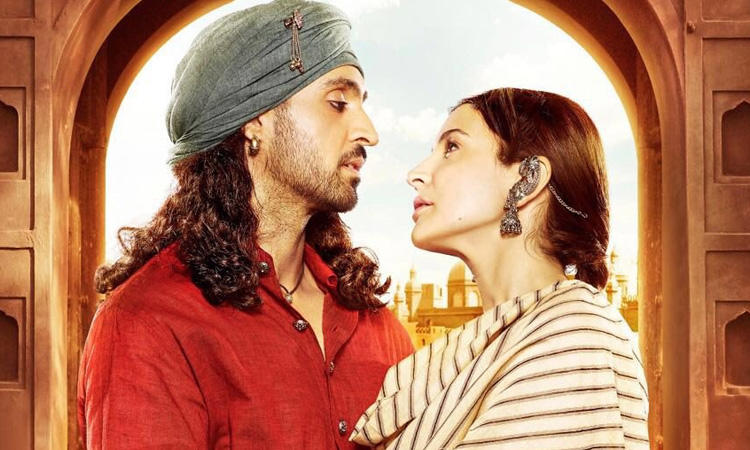 EXPECTATIONS  
Since Phillauri is set in Punjab, you do expect heavy dose of Punjabi music in there with good influence of folk in there. Newcomer Shashwat Sachdev makes his debut as a composer (along with guest composer Jasleen Royal) with the soundtrack of Phillauri that has more than half a dozen songs in there. Anvita Dutt, Aditya Sharma, Neeraj Rajawat and Shellee are the lyricists.
MUSIC  
'Dum Dum' is the opening number of Phillauri and it pretty much sets the stage for rest of the soundtrack too, considering the fact that it brings on the theme of the film and then continues to reiterate it with a couple of more versions before the conclusion. Written by Anvita Dutt, this one has Romy and Vivek Hariharan coming up with the rendition for the first version and brings on a soothing outing. The song also establishes the milieu of Phillauri as instead of taking a quintessential commercial route, this one concentrates more on getting the essence right. Later, Shelee comes up with a Punjabi version and Diljit Dosanjh too brings on his own 'reprise version'. The song takes some time to make a place in your mind and while you may find yourself humming it occasionally, it would be only if you are a fan of this genre of music.
It is the sound of 'dhol' beats with which Jasleen Royal kick-starts Aditya Sharma written 'Whats Up'. A celebration number which takes the traditional route and has a heard-before sound, what with trumpets coming to the scene as well; 'Whats Up' has Jasleen giving company to Mika Singh behind the mike. While the song tries to bring on good energy to the scene with a boisterous set up, somehow the overall impact stays on to be just about decent and doesn't quite scale much of a height.
The combination of Shashwat Sachdev and Anvita Dutt is back on the scene and they continue the mood of celebration with 'Naughty Billo'. Diljit Dosanjh, Nakash Aziz and Shilpi Paul come together for this dance number that has a Punjabi base to it while amalgamating well with the contemporary sound of today's Bollywood scores. Later in the song Anushka Sharma is heard too with her rap portion and it does manage to bring on a 'star addition' to the proceedings.
It is back to the core essence of Phillauri as the track to follow, 'Sahiba', pretty much begins from where 'Dum Dum' left. Romy is the one who is heard on the scene first and he is joined by Pawni Pandey, the girl who was recently heard in 'Laila Main Laila' [Raees]. This time around she is heard in an altogether different mode, though it is the voice of Romy which dominates the soulful proceedings of 'Sahiba'.
The one to follow next is a hardcore Punjabi number and could well have been composed for a Punjabi film. Titled 'Bajaake Tumba', this one aims at being all playful, funny and joyous. Well, while those familiar with Punjabi and having appetite for such songs with distinct rural flavour may still go for this Romy and Shehnaz Akhtar sung number, for a majority of audiences this is just an add-on to the album.
The album concludes with Neeraj Rajawat written 'Din Shagna Da' which is based on age old traditional track. Put to tune by composer and singer Jasleen Royal, this one is a situational outing and would appear at that time on screen when the protagonist is getting married.
OVERALL  
While one doesn't expect the music of Phillauri to cover a much greater distance, it stays on to be largely situational and does its job to flow with the film's narrative.
OUR PICK(S)  
'Dum Dum', 'Naughty Billo', 'Sahiba'