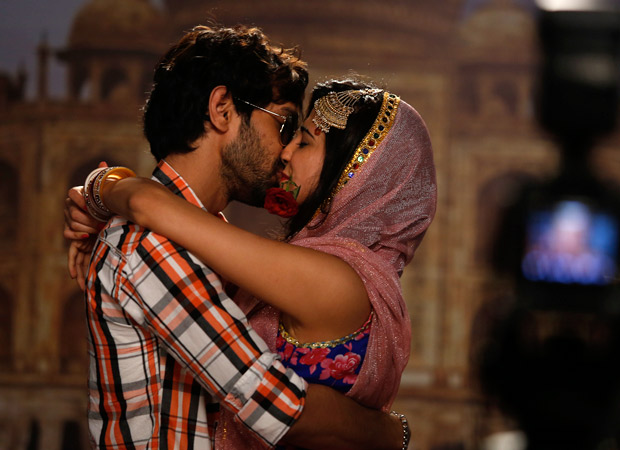 EXPECTATIONS
The fact that there are actually three songs in Lipstick Under My Burkha is a tad surprising since one expected the film to be a song-less affair. Nonetheless, Pakistani composer Zebunnisa Bangash has been roped in for this all-female soundtrack that has Anvita Dutt doing the honors as the lyricist. At best, one expects a situational soundtrack for the film.
MUSIC
Folk music specialist Malini Awasthi is heard in 'Jigi Jigi', which is a fun track with a distinct Pakistani-Afghani touch to it. A fast paced number that has a folk base to it, this one is about women exploring what brings pleasure in their lives. This one should go well with the film's narrative, if it manages to find itself playing in the background.
The one that actually turns out to be a better outing is Neeti Mohan sung 'Ishquiya' that has a retro 70s touch to it and could well be set as a disco outing. Right from the lyrics to the manner in which it is composed to the core rendition, this one is in a Bappi Lahiri zone and brings in a good fun element. Had there been added promotion around the song, it could have managed even better visibility already.
There is a 40's-50's western theme that accompanies 'Le Li Jaan' and soon enough, you are taken to the world of the cabarets that usually found a place in the films belonging to that era. Moreover, there is a bit of Afghani touch that is lent by composer Zebunnisa Bangash, who also picks this one up to come behind the mike and sing it herself. Not that the song goes all the way in the popularity quotient but it fits in well.
OVERALL
As expected, the music of Lipstick Under My Burkha is strictly situational and does it job in aiding the narrative of the film.
OUR PICK(S)
'Ishquiya'