Golmaal Again Review {3.0/5} & Review Rating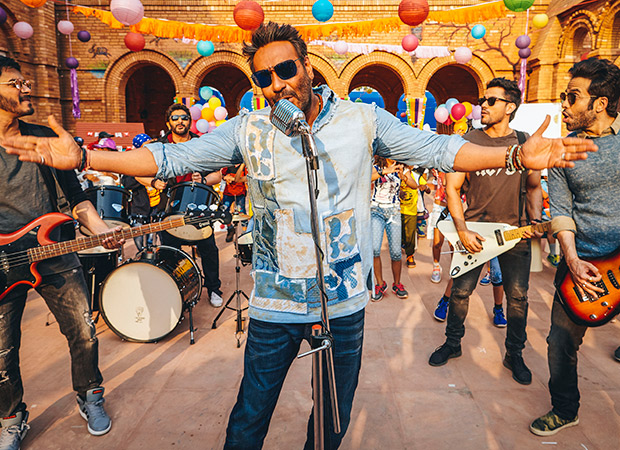 EXPECTATIONS
You expect a fun filled score from Golmaal Again considering the fact that the franchise by itself has been a largely celebratory affair. Music of each of the three Golmaal before this has boasted of fast paced music that goes with the narrative and one looks forward to how director Rohit Shetty has worked with his team of composers, lyricist Kumaar and singers for the four songs that feature in the soundtrack.
MUSIC
The sound of 'Golmaal' has been a steady feature of all Golmaal films and the soundtrack of Golmaal Again begins with that too, what with composer Thaman S bringing his own twist to the tale. He brings in a distinct South 'masala' touch to 'Golmaal Title Track' and makes it a rollicking affair. Rest is taken care of by Brijesh Shandilya and Aditi Singh Sharma who are clearly in their elements behind the mike. A foot-tapping track, this one is an instant hit.
The song to follow next turns out to be even better, what with Amaal Mallik lending his own take to 'Neend Churaayi Meri' from Ajay Devgn's own Ishq. While the core hook of the song remains intact, what is remarkable is the manner in which Amaal brings in a smooth transition to the song by presenting it as 'Maine Tujhko Dekha'. Moreover, you can well visualize Neeraj Shridhar and Sukriti Kakar being really happy rendering this one, the effect of which is felt right through the song's duration. This one has a chartbuster feel to it all over again 20 years after it was heard first.
Lijo George-DJ Chetas come up with 'Itna Sannata Kyun Hai' which has Aditi Singh Sharma bringing her trademark sound into play. While the start does fetch your attention, the stepping in of Amit Mishra followed by the club sound makes this a good hear. Though one doesn't expect this song to have a really long shelf life, it does well in keeping the upbeat mood of the album intact right through its play. This one fits in well.
The duo of Amaal Mallik and Armaan Malik pairs up yet again for 'Hum Nahi Sudhrenge' which carries the kind of sound which one associates with the Malik brothers. Expect this one to be an all-boys show in the film as the song plays on while Ajay Devgn, Arshad Warsi, Tusshar Kapoor, Shreyas Talpade and Kunal Khemu make merry. Yet another happy song, this one should elevate better with some lively picturisation.
OVERALL
What works in favor of Golmaal Again is the upbeat nature of its soundtrack. Moreover, since there are just four songs in there, they should make for a quick-fire appearance in the film without disrupting the narrative.
OUR PICK(S)
'Maine Tujhko Dekha', 'Golmaal Title Track'