Synopsis
Characters:
Jackky Bhagnani: Ritesh
Live to laugh at others and yourself is our man's motto. Footloose and fancy free, he leads life a day at a time. After all, tomorrow never comes! He tackles issues as they arise only to get into a deeper mess that the last. However, his...&nbsp'never say die' attitude just makes him bounce back.
Arshad Warsi: Google Chand
Google Chand is Mr. Fix it, who is never short of a solution for any problem under the sun.
Riteish Deshmukh: Baaji Rao
Innovative but misunderstood. Baaji struggles with life till he finds the group that accepts and appreciates him.
Pooja Gupta: Pooja
A fun loving tomboy, Pooja lives to be with her three guy friends and to enjoy her music. Her dad wants her to get married and Pooja is at pains to foil his plans.
Chandan Roy Sanyal: Vishnu
A nerd to the core. Vishnu's life revolves around his friends even though they are a classic case of opposites attract.
Angad Bedi: Nanj
The dumb cluck with a heart of gold.
Synopsis
A question to begin with. Consider life as a building where you have been stranded on the ground floor while all the lift doors leading to the floors of success have been shut on your face, what would you do? Well, our Faltus would create such a basement that the floors above look cheerless and dreary.
Faltu is a story of coming of age of today's youth. They don't choose a different path but create one.
Faltu is a story about a group of friends that are considered a total waste. The cherry on the cake being that they take pride in the fact. These hard-working back-benchers are hardly seen working.
They crowd up the clubs of the town while the lecture halls remain empty. However a turn in their life leads them to such a situation where fates of many more like them comes in their hands.
Read More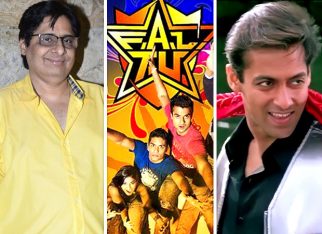 Team India has stormed into the Final of the ongoing ICC Men's Cricket World Cup by defeating New…