Ae Dil Hai Mushkil Review {4.0/5} & Review Rating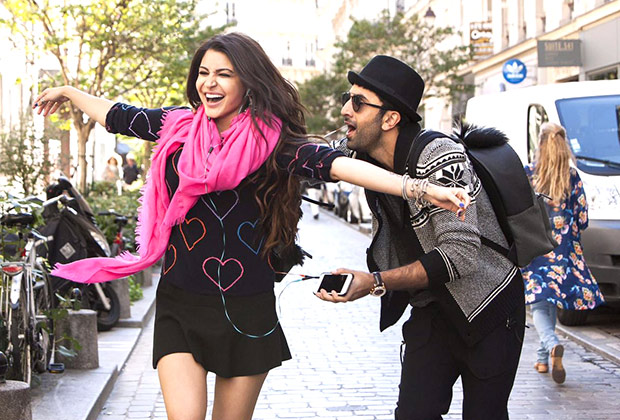 EXPECTATIONS
Now this is one soundtrack that was keenly awaited for quite some time now. While each of the songs from the film, Ae Dil Hai Mushkil has been unleashed one after another over the last few weeks, the complete soundtrack has arrived pretty late in the day. In fact it is rare to witness such a scenario for one of the biggest films of the year, and especially when the first set of songs has already created such a sensation. Nonetheless, the wait has been worth it as composer Pritam and lyricist Amitabh Bhattacharya have excelled in their respective departments to ensure that once again, Karan Johar has a musical blockbuster in hands.
MUSIC
The moment First Look of Ae Dil Hai Mushkil was unveiled; there was a surprise in store as the campaign got an uncharacteristic beginning for itself. The title song, 'Ae Dil Hai Mushkil', is not a quintessential Bollywood song that is usually the first to arrive for a biggie but then Karan Johar indeed had a different plan in mind. Well, the experiment succeeded as the song, which is slow in pace with a lot of 'dard' in there, has ended up becoming an anthem of sorts in last few weeks. Arijit Singh has rendered the track with his heart in and the result is there for all to see as the song finds itself way up in the popularity charts.
One song which has actually turned out to be the hot chartbuster of the season is 'Bulleya'. A sufi-rock track which has the kind of lyrics that totally go with the genre and style, this love song is an instant hit and is already a hot favorite amongst the youth. In fact Amit Mishra has sung this one with such passion that you just can't help but admire the young singer for his commitment in making this a song to be remembered. One waits to see how the song appears on screen because of its high energy and infectious appeal. Shilpa Rao joins Amit mid-way and yet again leaves an impression with her different vocals.
Arijit Singh, who has sung four out of six songs in the album, is back with 'Channa Mereya'. A pathos filled song which has a sad feel to it but doesn't turn out to be sad in the manner it is composed, styled and sung, this one is again experimental in a setting which is that of a celebration. A true-blue Hindi film song, it is situational in appeal and should make for a good inclusion in the narrative.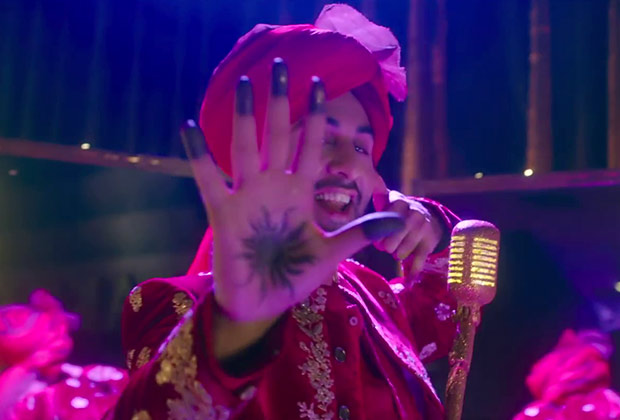 A couple of peppy tracks find an entry next. The first to arrive is 'The Break Up Song'. From a 'Break Up Party' sequence in Love Aaj Kal to 'The Break Up Song', this one goes on a high right at the beginning as Jonita Gandhi goes about rendering it with a lot of spunk. In fact she sings it in such a manner that you almost visualize Anushka Sharma recording it herself in the studio. Ditto for Arijit Singh who sounds just like Ranbir Kapoor and hence elevates the song further well. Amitabh Bhattacharya's are a delight to listen to as they cater to the youth and Badshah's rap along with Nakash Aziz's vocals are a good fit too.
As rightly proclaimed by the makers, the song that comes next is truly 'filmy' in its appeal. Titled 'Cutie Pie', this one has a Punjabi 'shaadi byaah' beginning to it with characteristic Pritam effect coming into play. Yet again, Amitabh Bhattacharya's lyrics are the ones that catch your attention instantly as they have the kind of language that would appeal instantly to the current generation. Moreover, Pardeep Singh Sran and Nakash Aziz sing it so well that you can't help but join them in a jig for the dance floors. Meenal Jain and Antara chip in as well behind the mike for 'Cutie Pie' which is an instant hit in the making.
The album concludes on a softer note as Arijit Singh returns with a melodic solo 'Alizeh'. Reminding of 'I Love You' from Salman Khan's Bodyguard when it comes to the softer tones adopted for the song's styling, 'Alizeh' is very easy on ears and should make for a good viewing on the big screen. Pritam pretty much composes a track which is in the zone that he has excelled over the years, and 'Alizeh' makes for a good inclusion.
OVERALL
The music of Ae Dil Hai Mushkil is very good and is totally in lines with the expectations that you have from a film belonging to the romantic drama genre, as well as the cast that it features. Most of the songs do well instantly and majority would go on to have a long run even after the film is off the screens. Pritam and Amitabh Bhattacharya along with their team of singers show yet again that they have an eye on a popular score with a good blend of class and mass effect.
OUR PICK(S)
'Bulleya', 'The Break Up Song', 'Ae Dil Hai Mushkil', 'Cutie Pie'