Those familiar with K-dramas must know how the South Korean judicial system is portrayed in the stories. Some K-dramas also present a fictional setting where the law is above and beyond the citizens; it is an entity in itself dictating the ways of the society. There are times when one feels after seeing the news that the country's laws are perhaps in need of a refinement and upgrade. Especially when the verdicts passed possess a possibility that the crime could be repeated once the prisoner is released from prison. What would one do in such times? There are some who would pick the non-deferent method and stick to petitions, counselling and reforms whereas there would be some who would take the matter in their own hands, literally. We are talking about one such individual in the K-drama world who took the law into their own hands after their country's judicial system failed to fully protect its citizens. It is a brave act some would say, but not one without any shocking consequences. The individual is Kim Ji Yong played by Nam Joo Hyuk in the latest crime fiction K-drama Vigilante.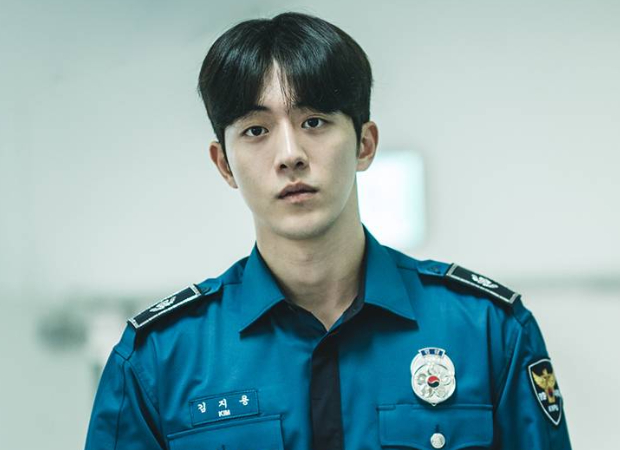 Vigilante Review: Nam Joo Hyuk leads a double life to seek justice within and outside of legal system in pulpy thriller
Kim Ji Yong is a young police academy cadet who was failed by his country's judicial system when his mother's killer went almost scot-free due to a weak verdict. Ji Yong saw his mother being killed in front of his eyes but as a young child he was helpless to do anything then. Growing up, he saw that he was not alone. His thirst for revenge against his mother's killer only grew stronger with time. After he joined the police academy, he had access to a wider net of information regarding criminals who were released with less or no proper punishment. On weekends, instead of devoting his time towards his studies, he would weed out the nearest criminal with a heinous crime to his name and bring him to justice in his own way. Ji Yong would beat the perpetrator to a pulp, often killing them slowly. He would ask them to repent their sins, apologize to the victims and would make a clean exit leaving only the dead person behind.
Any act which works largely in the public favour but goes against the rules of the country is indeed sensational news. We see a meticulous reporter Choi Mi Ryeo analyze and identify Ji Yong's pattern. She dubs him as the Vigilante. Once the media caught the wind of his acts, and so did the public, the authorities began to take action.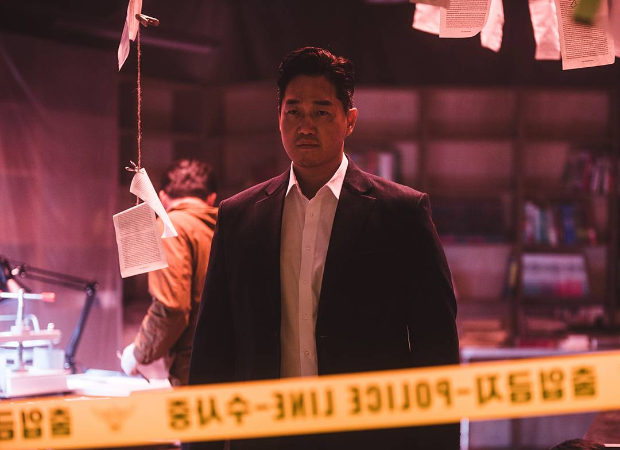 We are two episodes into the story so far. The cat and mouse chase between the Vigilante and the authorities will soon begin as we saw Yoo Ji Tae make an entry as Cho Heon, a no-nonsense and tough as nails police officer. Nam Joo Hyuk got into Kim Ji Yong's character very beautifully. As we see Vigilante kill the perpetrators, we see his pain and psychotic tendencies deepen. He delves so much into the main case that he feels what he does to those perpetrators in a way cleanses him of the guilt he feels of his mother's killer roaming unbothered. He feels deeply for the victims and sees his helpless young self in them. These victims were failed by the law. They were not protected well and the culprits were given less than adequate punishments. The general public uproar over several such cases has been constant but no drastic steps were taken by anyone, until Vigilante came into picture.
The showdown between Cho Heon and Ji Yong would be spectacular to watch as and when it happens. Ji Yong's heart is in the right place, but his actions might not be correct. As the police force dubbed him a murderer, the public grew more and more in his support. If people began to lead by the Vigilante's example, then perhaps there will be more and more criminals and chaos would reign over society. The government does need to refine and redraw the laws that mitigate punishment to the criminals. But killing one person in light of their crimes is also a crime after all. If we begin to give an eye for an eye, the world would soon become blind. As and when Ji Yong's identity as the Vigilante is revealed, it will be interesting to see how the public opinion then changes because Ji Yong would also be a newly joined member of the very flawed system they are raising their voices against.
Change is needed in this scenario. Change will happen. But the journey to that end goal will not be without an abundance of nail-biting, heart-wrenching and tragic scenes. Nam Joo Hyuk returns as Vigilante on November 15, 2023. Who will be present to see what he does next?
Also Read:
From Song Kang & Kim Yoo Jung led My Demon to Nam Joo Hyuk starrer Vigilante, 10 K-dramas set to premiere in November 2023
BOLLYWOOD NEWS - LIVE UPDATES
Catch us for latest Bollywood News, New Bollywood Movies update, Box office collection, New Movies Release , Bollywood News Hindi, Entertainment News, Bollywood Live News Today & Upcoming Movies 2023 and stay updated with latest hindi movies only on Bollywood Hungama.