An Indo-Thai cross-cultural romantic comedy is all set to grace Prime Video and it has intrigued the viewers. Congrats My Ex! will be releasing worldwide starting November 16 on Prime Video. Starring the multi-talented, evergreen actor Bella Ranee Campen—whose notable works include Love Destiny, one of Thailand's highest-rated television series of all time, and Love Destiny: The Movie, two titles that catapulted her to superstardom and popular singer-actor Bright Vachirawit Chivaaree, who skyrocketed to international fame with 2gether franchise and F4: Thailand.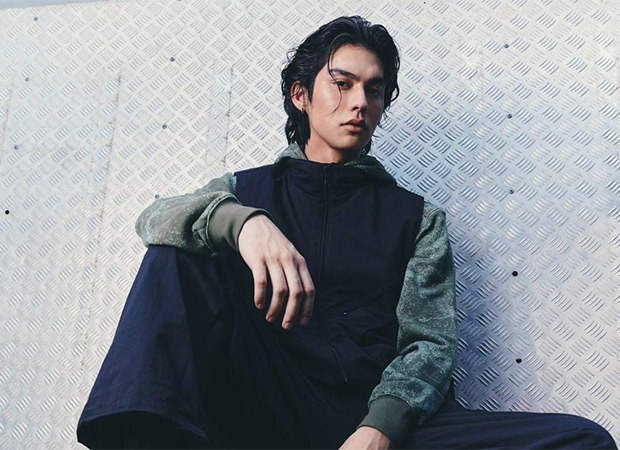 EXCLUSIVE: Thai superstar Bright Vachirawit says he has watched Slumdog Millionaire: "It is on my top ten movie list"
Bella plays a wedding planner named Risa, who is on the brink of bankruptcy, and reluctantly accepts a daunting Indian wedding project to revive her struggling business. In a cruel twist of fate, the groom is unresolved ex-Arun (Mahir Pandhi), and to complicate things further, she enlists the help of her other ex, Tim (Bright Vachirawit Chivaaree). As the whirlwind of cultural ceremonies unfolds over three exhilarating days, follow Risa's journey of love, laughter, and rediscovery amid a vibrant Indian wedding extravaganza.
Congrats My Ex! is also joined by supporting cast members Passakorn Ponlaboon and Thongchai Thongkuntom, who play Risa's friends Jan and Aoffy, who rally behind her in an attempt to save the company from being in the red. Monica, the bride-to-be of Arun—played by Indian rising star, Anahita Bhooshan—becomes entangled in this love triangle.
In an exclusive conversation with Bollywood Hungama, actors Bright Vachirawit Chivaaree, Bella Ranee Campen, Mahir Pandhi and Anahita Booshan sat down to discuss their favourite moments while shooting the movie, Indian films and Anahita's love for Shah Rukh Khan and Kajol.
BH: Bright, you've played romantic roles in dramas but the movie is a whole new ballgame. What was it like working in a rom-com which is a cross-cultural genre?
Bright
: I was excited, as I said, for many things I found on set and new experiences, and I hadn't done these things before. I was thus happy and had fun in every cue while filming.
BH: Risa is in a tough situation. Working on an ex's wedding and working with another ex. The twist in the rom-com is quite fun. You tell me what was it like exploring this character?
Bella: How did I feel? It was confusing and totally crazy, and really enjoyable because it was complicated. I acted opposite to what I thought, sometimes, I fought with myself and my own feelings. The co-stars, Fern and Ping-Pong always triggered me saying that everyone knew what I thought. Such working vibes were confusing on set, but funny off set.
BH: Could you share a funny or memorable behind-the-scenes moment from this romantic comedy?
Mahir: Well, we had a lot of them. One of them has to be that I was shooting in Thailand for Congrats My Ex last year. I celebrated my birthday here, and I didn't know that everyone knew. These people ended up throwing a surprise party for me and booked a whole rooftop. I was just called, Just come, and have dinner. I went and everyone was there, so I had no clue. That was one of the things we did. Talking about a lot of fun moments. Yes, I have BTS from the dance videos. We danced, and they danced. You saw that it was a lot of fun. That was funny for us. That was funny with them. It has been a beautiful journey because not only have we... It's not just an experience of doing an international film, it's also an experience of working with amazing amazing, beautifully talented people. These two are massive superstars. And I, we've known each other. In a way, it's been a blessing.
BH: It is a cross-cultural romance, Did you happen to share any of the Bollywood ones with Bright and Bella?
Anahita: I would want them to watch Dilwale Dulhania Le Jayenge because that's one of my favourite films. Also, Shah Rukh Khan and Kajol are my favourite actors, and they just do romance perfectly.
BH: Did you ever have a chance to watch any of the Indian movies?
Bright: I watched an Indian movie called Slumdog Millionaire, but I'm not quite sure if it's a Bollywood one. It was about a boy living in a slum, and it is on my top ten movie list. There are tons of movies. If you have time, try one of them.
BH: Can you share a personal favourite romantic comedy growing up that you love? And is there something that resonates with you about that romantic comedy?
Bella: I think rom-coms have their charm. I really fond of simple characters and films featuring ordinary everyday lives that illustrate interesting aspects and charming stories, as well as greatly attract the audience. I think they bring the audience happiness. I love happiness and laughter, so, I like to particularly perform in rom-coms which offer some thoughts to the audience.
BH: What has been the most enjoyable part of working on this project for you?
Anahita: I think everything on set, working with the entire crew and the cast of this film, everything was amazing. I also love the food a lot. I've started making Thai curry at home now, so that's like a part of my meal. I want to say the food and all of them, the entire cast and crew.
BOLLYWOOD NEWS - LIVE UPDATES
Catch us for latest Bollywood News, New Bollywood Movies update, Box office collection, New Movies Release , Bollywood News Hindi, Entertainment News, Bollywood Live News Today & Upcoming Movies 2023 and stay updated with latest hindi movies only on Bollywood Hungama.