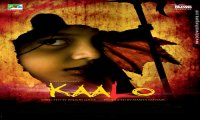 He is someone who has made up his mind that it is going to be only horror films for him. Whether it is first film Ho Sakta Hai, his subsequent release Mallika, his ready film Ghat - The Hill Station, his in-progress Shout or his Friday's release Kaalo - each of his outings has belonged to horror genre. As India's first ever day-horror flick, Kaalo, which has a 'unknown and unnamed creature' as the central protagonist gets ready to release, Wilson Louis talks about what fascinates him to pick up the horror genre time and again. Here is presenting Part I of the director's cut, in his own words.


Why horror?

One of the reasons that horror has appealed to me is that it's an awesome amount of fun. I mean, directing sequences that have a very clear and concise goal to scare the audience, or to take the audience on a journey of suspense. My personality is sort of trial and error and I do carry "everything as a learning experience" kind of approach. We all go to see movies to escape and to be swept up in that moment, and so I don't think there's any other genre that allows us as much complete and total separation from our everyday lives as horror does--you're never any more separated from reality than you are when you're totally scared, And that's a very intense feeling.


Once upon a time

From my earliest days, I used to have vivid imaginations to see ghosts in shadowy shapes, to be emotionally connected to the unknown and to fear things that are improbable. Watching a horror film gives me an opening into that scary world, into an outlet for the essence of fear itself, without actually being in danger. Weird as it sounds, there's a very real thrill and fun factor in being scared or watching disturbing, horrific images. So why face it alone? It is better to make others scared than being scared alone. So do not blame me. I am a fan of the classics but more so a fan of what horror and sci-fi can do as an artistic tool, the way it can get to the heart of social issues and our very humanity in a way straight narrative cannot.


I had a dream

I knew I wanted my first film to be horror. So when I made my first horror film Ho Sakta Hai, it was based on black magic - one of its first kinds in Indian cinema which is now being explored by other filmmakers in India. I felt I could be experimental and explore the boundaries of filmmaking and also felt the horror audience would be more forgiving if we were sincere in our efforts, and I believe all of that proved true. Horror films should frighten, be eerie, entertain and keep audiences on the edge of their seats and not make people run out of the theatre to the bathroom.


And then came Kaalo

I got an offer to direct my next which came from Yash Patnaik, who saw a creature in me, and I won't let him down off screen and for the on screen result. I always believe it's easy to make a feature film but it's very difficult to sell one. Yash Patnaik and Mamta Patnaik will leave no stone unturned to make this project to be seen for a wider audience. We believed that horror film's USP is its horror itself so the idea to rope in a star in film was not even considered. On the location hunt, in the deserts of Rajasthan, what inspired me was the scorching daylight, the sandstorm and the real haunted areas of Jaisalmer which obviously couldn't be captured in night time. It was thus challenging to a day horror film, for you can't hide details of the visual effects or any hidden action sequence in broad daylight. Moreover to scare the audience in total daylight without a shot of night is something I guess was never attempted before.


Kaalo - The creature

For me, tone is the most interesting thing a filmmaker has and so the Creature is a creature, it's not a ghost. Kaalo is still going to be empathetic, she is still going to be deadly, she's still going to have extreme mode of killing people intruding her territory, but it's uniquely the Creature. It's empathy for a deadly creature and tone plays a big part of that. It will deliver action and excitement, but I want it to be scary. Kaalo is not a boring creature for sure, which I'm afraid she could have been if at all if she had to mouth dialogues. She had to be physically present on the set and to be something I could film. And my skills as a visual effects director came into play only in retouching and patching whatever it is to bring it to the screen. When you use real people in real creature outfits, something magical happens and that exactly what will happen to Kaalo as a creature. I am extra happy whenever I'm shooting a kill scene; you have this sparkle in your eye. You're bouncing around, you're glowing. While filming, it was more of a horror waiting for Kaalo in full make up than filming it.
BOLLYWOOD NEWS
Catch us for latest Bollywood News, New Bollywood Movies update, Box office collection, New Movies Release , Bollywood News Hindi, Entertainment News, Bollywood News Today & upcoming movies 2020 and stay updated with latest hindi movies only on Bollywood Hungama.