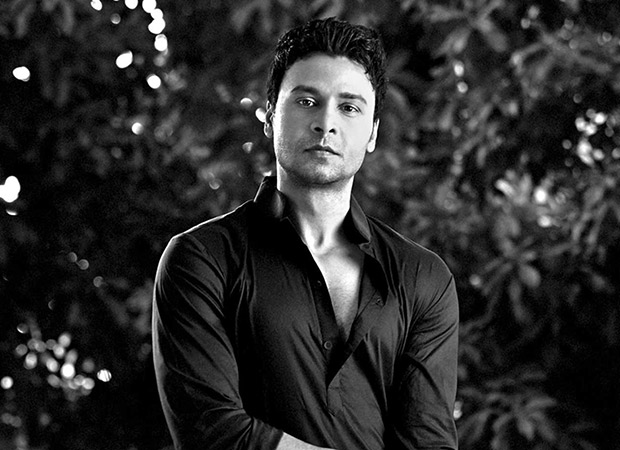 If there's one word that has been ruling the global cinema of late, then, it has to be Baahubali. While the first part of the film paved the way for humongous expectations from its sequel, whereas, the film's sequel only raised the bar superlatively high for every single film maker. While every single aspect of the film was a winner in itself, what worked majorly in its favour were its highly commendable PR strategies, which was devised and conceptualised by 'Spice PR', a communication consultancy that has an extremely unique experience of having worked on four out of top five grossers of Bollywood viz., Baahubali, Dangal, PK, and Bajrangi Bhaijaan. Besides films, 'Spice PR' also works with the top talents of Indian film industry and is known for its innovative approach.
"For us, Baahubali is an achievement of the content and foresight" – Prabhat Choudhary
Satish Sundaresan of Bollywood Hungama caught up with the extremely talented Prabhat Choudhary, who happens to be the founder of 'Spice PR' in order to know what exactly went behind the PR strategies of the two parts of Baahubali and much, much more. Over to you, Prabhat…
Prabhat, to start with, Baahubali had the burning ambition of becoming the first pan India film, right from day one of the start of the project. What was the blueprint you adopted for the same? Is it true that the makers of the film were very clear before the start of the project in 2013 that it has to be made into a pan India film? 
Let me tell you right from scratch. We were basically called for a meeting. The entire day went into explaining the sweep of the movie, which included the scale and the ambition and the detailing involved in the film. The clarity with which the whole thing was envisaged was extremely superlative. We instantly realized that something special was going to happen and all these guys meant business. With that brief in place, we started working on something what you just called as a 'blueprint'. The first thing about the blueprint was that how we make the South Indian film… an Indian film, something that had to be achieved on several levels. Most importantly, it had to be achieved on the level of content, followed by the level of communication. The content was clearly Indian and was in the tradition of Indian story telling. Since we, at 'Spice PR', believe that perception forms a major part of reality, the biggest challenge for us was to make everyone perceive that that Baahubali was an Indian film coming from South India with the South Indian ethos. The said task was achieved brick by brick. Firstly, we put out stating that this was the 'most ambitious Indian film ever'. This was the first step towards achieving the pan-India quality that we wanted to be associated with this film. When we say ambitious, we truly meant ambitious in terms of special effects, budget, efforts, the number of junior artists involved while shooting the film and many like elements. Everything was going to convey the remarkable efforts that India has seen in terms of cinema.
What was the initial brief which was given to 'Spice PR' from the makers of Baahubali?
The brief was very clear from the makers. They said that they wanted to reach out to the entire Indian market and 'Spice PR' would be responsible for taking the film to markets where a South Indian film did not reach. That also included micro marketing and nationwide dissemination of buzz, which was something that we, as a company, specialize in.
Even though Baahubali's makers had perceived the film to be as gigantic, did you have any doubts or second thoughts on their vision?
Not at all. The reason being, even prior to Baahubali, there was a great body of work that S. S Rajamouli had done, even though Baahubali would eclipse all of them. He has a great ability to pull off his vision which is different and difficult to achieve. We demarcated the Indian markets in various regions and then we decided on a blueprint stating how we connect separately. We were planning non-stop as to what was to be done to get the film registered in the consciousness of the people of every state in India. And we had all of 4 years to do that. The campaign was stressed over a period of 4 years, wherein we were relentlessly working on this prestigious project day in and out. We were working on the fact that since Baahubali was an Indian film, how to create a communication that was Indian. Since festivals are a major point in India, we incorporated the Baahubali's promotions in various festivals as we knew that this was what India and Indians connect to.
Besides the fact that, Baahubali was all about Indianness and superlative storytelling, what were the PR strategies planned out for the film?
We took a leap from the form of storytelling. The aspect of 'Indianness' had to be the communication of everything that we did. Be it Baahubali being the most expensive Indian film, or the utilization of Indian festivals to promote the film, we had to re-emphasize the Indian aspect in everything and amongst everyone. We had to convey the message to the cinema audiences of not missing something as spectacular and gigantic as Baahubali. All of these were the keynote of PR and communication of the film.
The most eternal question. After Baahubali, what is next on the plate for 'Spice PR'?
We are already working on a few projects of that nature. I would like to call them 'super projects' only because of their geographical ambitions and their willingness to put in efforts and resources behind the said ambitions. We are working on Ramayana as well as Prabhas' next film Saaho. It's again, a brick by brick process of putting in detailed efforts over a period of time.
Speaking about 'Spice PR', do you feel that Baahubali has raised the bar for the other PR companies to match up with it?
We would not like to see Baahubali as a PR achievement. For us, it's an achievement of the content and foresight. We see communication a bit different from others. We see communication as a study of the social patterns. Organisationally, we invest a lot in research and that's how we develop communication tools and strategies.
On a lighter note, did you ever feel that the 'Kattapaa-Baahubali' war will snowball in a 'nation wants to know' kind of scenario?
We were aware that this had happened. Even our Honourable Prime Minister Narendra Modi had used this in his speech during UP elections as a reference during his Uttar Pradesh campaign. After he made a reference to the 'Kattapa killing Bahubali' thing, we used his reference in our communications. This is how the dynamics of buzz functions! (smiles).
After getting the answer to the 'Kattapaa-Baahubali' question, what the nation now wants to know, is will there be a Baahubali 3?
I am in no position to answer this question. That has to be put before S. S. Rajamouli. What I can say is that Baahubali has now become an ecosystem of stories. Tomorrow, there could be a film on 'Kattapa' or 'Shivagami' for that matter! How the makers choose to proceed ahead is totally up to them.
 Lastly, how did it feel when 'IIM Bangalore' formulated a case study on the 'Film Promotion and Publicity' efforts of 'Spice PR'?
It was definitely one of the high points for me. Looking back, when I was a student, I could not join 'IIM Bangalore', to be honest. But, one day, after I started 'Spice PR', I was asked to come there and address a class of students! We became a part of their curriculum. We are being taught there! Even though this is extreme satisfaction on a personal level, but, on an organisational level, we hope that we stay relevant because this is a highly changeable and highly dynamic market.
BOLLYWOOD NEWS - LIVE UPDATES
Catch us for latest Bollywood News, New Bollywood Movies update, Box office collection, New Movies Release , Bollywood News Hindi, Entertainment News, Bollywood Live News Today & Upcoming Movies 2023 and stay updated with latest hindi movies only on Bollywood Hungama.